The Great Gatsby Trailer
Watch the Trailer For The Great Gatsby
The first trailer for The Great Gatsby has arrived! Even if the classic F. Scott Fitzgerald novel wasn't part of your high school English reading list, you're probably familiar with the story: a wealthy man by the name of Jay Gatsby (Leonardo DiCaprio) throws lavish parties in New York in the 1920s but remains an enigma. Slowly the secrets of his past come to light as he's reunited with his former lover, Daisy Buchanan (Carey Mulligan), and the relationship they pick up leads to actions with huge consequences.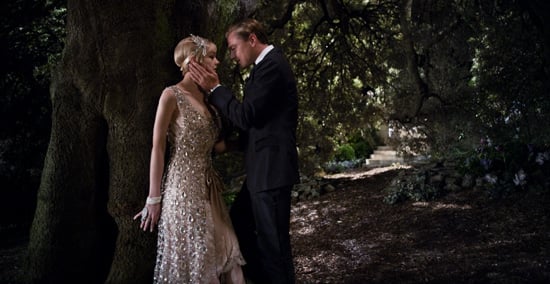 The Baz Luhrmann-directed film, which was shot in Sydney, is certainly stylish, and does a great job of bringing to life the glamour of Gatsby's famed parties. The performances from the A-list cast look promising (Australian rising star Elizabeth Debicki features rather prominently as Jordan Baker) and we can't wait to see more of Leonardo and Carey's chemistry. You can also see how the 3D may help the vibrancy pop that little bit more. It's released in Australia on Jan. 10, 2013, so check out the trailer after the break.
Photo courtesy of Warner Bros.