The Greatest Showman Cast and Director Interview
Beyond the Spectacle of The Greatest Showman With the Director and Cast
There isn't a part of The Greatest Showman that doesn't have pomp, pageantry, and playful performance sequences running through its veins, but that's part of the fun. For just over two hours, we're plunged into a storybook-like world of PT Barnum and his showbiz imaginations. However, it's the story beyond the jazz-hands that deserves a spotlight, too.
The Greatest Showman has been in the works for seven years, a self-confessed "passion project" its star, Hugh Jackman. "It's a pinch yourself moment for me," he told POPSUGAR Australia at the film's Sydney premiere. "I'm so proud that we got [here], there were so many hurdles for us to get over." One of which is how he defied doctor's orders to sing at a reading, which was when, as fate would have it, the studio greenlit the film.
"It had been 23 years since an original movie musical had been done in a studio, and here we are with something that I think has a wonderful message," he continued. "People leave the theatre much happier than when they go in."
He's right. It's hard not to watch any of the anthemic musical numbers — the strongest elements of the film amidst a relatively simplistic storyline — without sharing in even just a little of the performers' contagious smiles. It's pure escapist entertainment, delivering enjoyment at the end of a year that's had its fair share of lows.
"All the songs in this movie are so beautiful, and at any point in your life, you can connect and get something from them," Zendaya told the audience before the movie opened. She plays trapeze artist Anne Wheeler, the love interest of Zac Efron's Phillip Carlyle. "'Rewrite the Stars' for me, is quite literally the idea of creating your own future, deciding for yourself and not letting the world to dictate who you are or what your future is."
"We all have the power to do it and now, more than ever, we should all be [doing that], because there's a lot of things that need to be changed."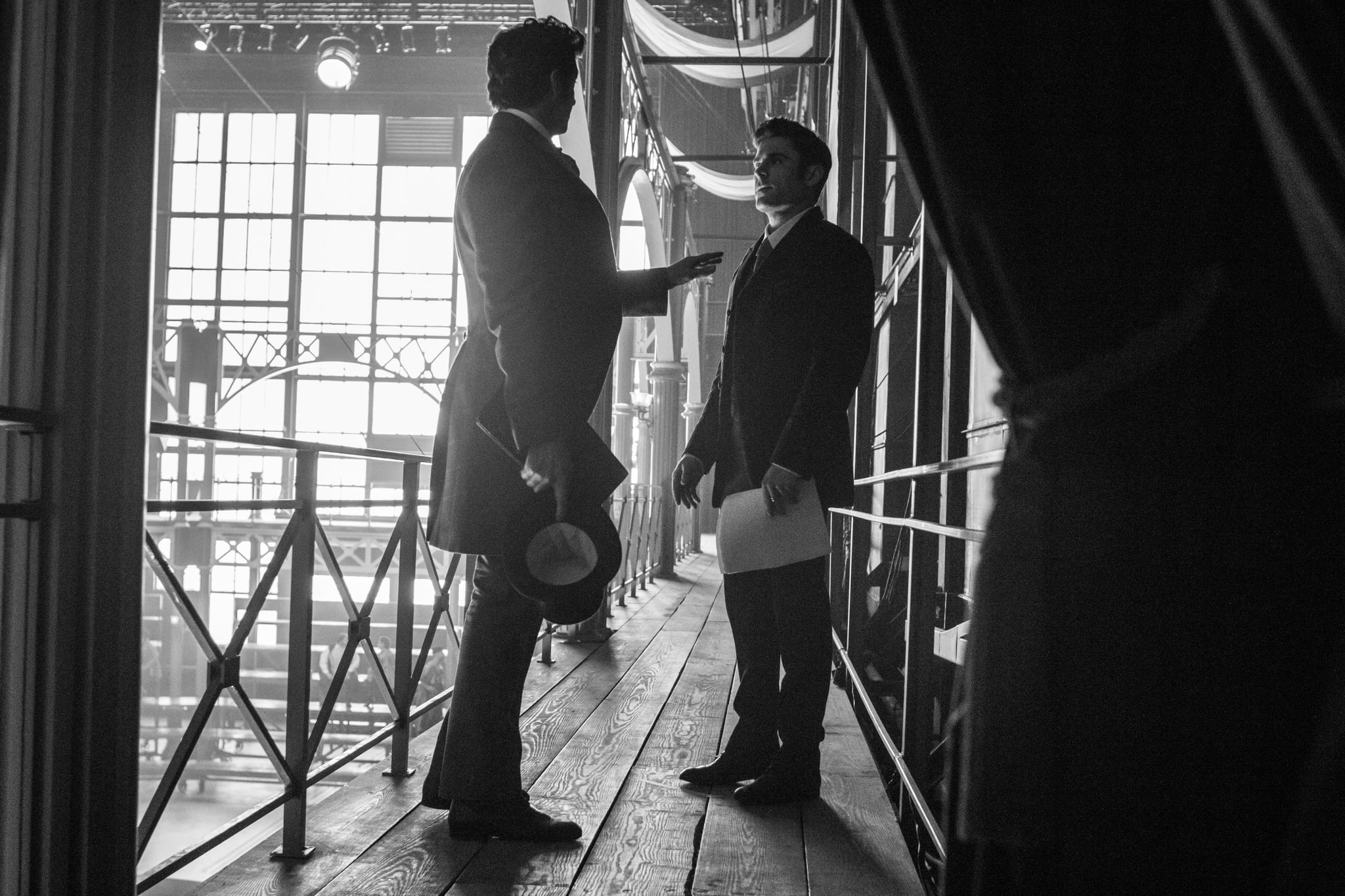 They are fitting words from a 21-year-old who, despite still being a relative newcomer to the industry (Showman is her second feature film), has already become a role model for many young women. "I don't want anybody to try to be me," she told POPSUGAR Australia. "I want them to be the best version of themselves, and I want everybody to try very hard to be who they are."
For the cast and crew, the entire filmmaking process was in itself an embodiment of what Showman encapsulates. On their days off, director Michael Gracey said that cast members would be on set cheering on their fellow colleagues while they shot their own performances. "It was so magical to be sitting behind monitors and have these people standing there, applauding, shouting words of encouragement when the others were performing," he said. "It's a testament to these people who have supported each other."
This is also what he ultimately wants audiences to take away from his debut film. "The theme is one of acceptance, seeing your differences as your strengths, not as something to be ashamed of," Gracey told us on the red carpet. "The other very clear message is one of family — whether that is your immediate family or just the people around you that love you. They're your real riches in life."
The Greatest Showman is in cinemas now.