Greg Page Returning to The Wiggles as Yellow Wiggle; Sam Moran Stepping Aside
Original Yellow Wiggle Greg Page Is Returning to The Wiggles!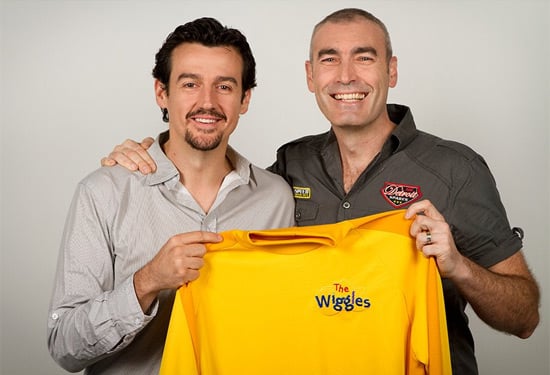 Today's big entertainment news could affect millions of young people around the world: Greg Page, the original Yellow Wiggle from The Wiggles, announced that he'll be rejoining the group. Greg, who co-founded The Wiggles, left five years ago because of his health, and was replaced by Sam Moran, who has "graciously offered to step aside," according to a statement. Sam said, "I am very proud of my five years as the Yellow Wiggle and the group's continued success with me as their lead singer." He added that he's looking forward to spending more time with his wife and 2-year-old daughter.
More information after the jump.
Greg said, "This takes me full circle. I'm excited to be back with my friends and to be entertaining our incredible fans again. I didn't get a chance to say farewell last time, so this is an opportunity I couldn't refuse. I'm feeling great and looking forward to doing what I love."
Last year The Wiggles were inducted into the ARIA Hall of Fame, where the past and present members — Greg, Sam, Anthony Field, Jeff Fatt and Murray Cook — were on hand to accept the honour. Following today's announcement, Twitter fans have suggested The Wiggles create another coloured skivvy so Sam can stay with the group.