Hacksaw Ridge True Story
Hacksaw Ridge: The Incredible True Story Behind the Oscar Nominee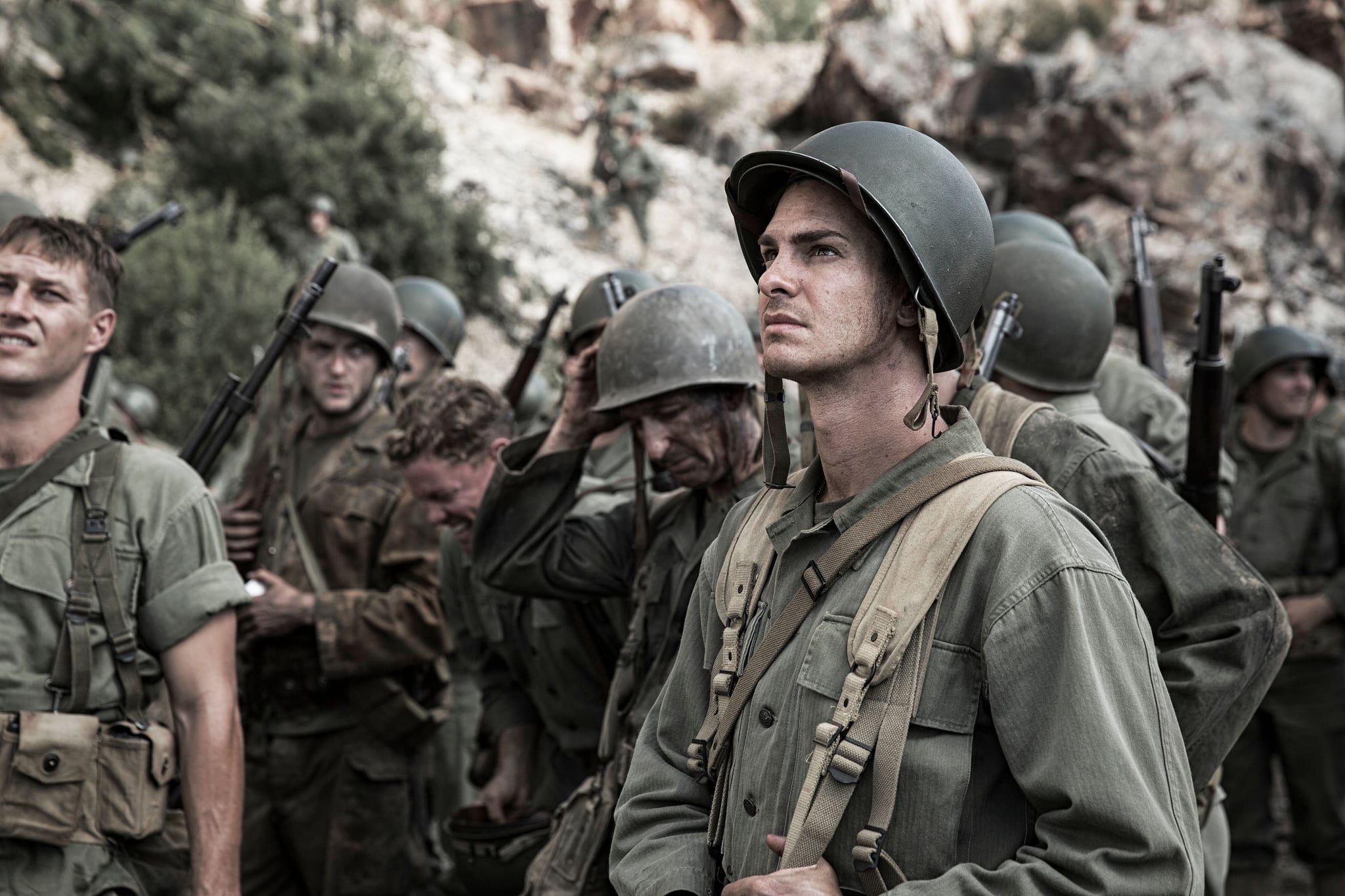 With six Academy Award nominations (including one for director Mel Gibson and another for lead actor, Andrew Garfield), Hacksaw Ridge has emerged as one of the most lauded films of 2016. Both critics and audiences have praised the gritty war drama, which has racked up numerous international honours and over $150 million at the box office since its November release.
Those who haven't seen the World War II drama may not know that the onscreen story of Garfield's character is based closely on real-life soldier, Private First Class Desmond Doss. Even those who have lined up to see the film may not know just how much of the cinematic story was rooted in true events. As producer Bill Mechanic told People, he and Gibson "were very accurate with Desmond and what happened to him." That's not to say that the filmmakers were obsessive about every detail of Doss' life. "If you're a slave to the complete facts, then you're not making a movie that is compelling."
Here are the true elements that inspired Hacksaw Ridge, and the pieces that were fictionalised for movie magic.
Doss Was a Pacifist
According to Terry Benedict, who made a Doss documentary called The Conscientious Objector, the real-life subject of Gibson's film "just didn't fit into the Army's model of what a good soldier would be." Part of that perception had to do with Doss' outward appearance and demeanour; he's been described as a skinny kid from Virginia who spoke in a quiet Southern drawl. But the bigger issue was Doss' pacifist beliefs. As a Seventh-day Adventist, he refused to touch a weapon or work on the Sabbath. His fellow soldiers interpreted the lack of participation as laziness and considered him "their weakest link in the chain," according to Benedict. They harassed him verbally, and eventually physically, questioning why he had joined the Army at all.
He Had a History of Violence in His Family
In the film, a young Doss is fascinated by a framed poster of the Ten Commandments hanging in his home, and in particular, an illustration of the Sixth Commandment, which depicts Cain murdering his brother Abel. This detail is true to Doss' real childhood in Lynchburg, Virginia, where he grew up as the middle child of William, a carpenter and World War I veteran, and Bertha, a homemaker. Doss' father, who Hugo Weaving played in the film, suffered from alcoholism and depression related to PTSD while his mother (Rachel Griffiths) sought solace in religion and regularly attended church with her children. In the film, Doss is seen breaking up a fight between his parents and wrestling a gun away from his father. While the scene is based on actual events that inspired Doss' vow to never touch a gun again, the real fight involved his father and uncle.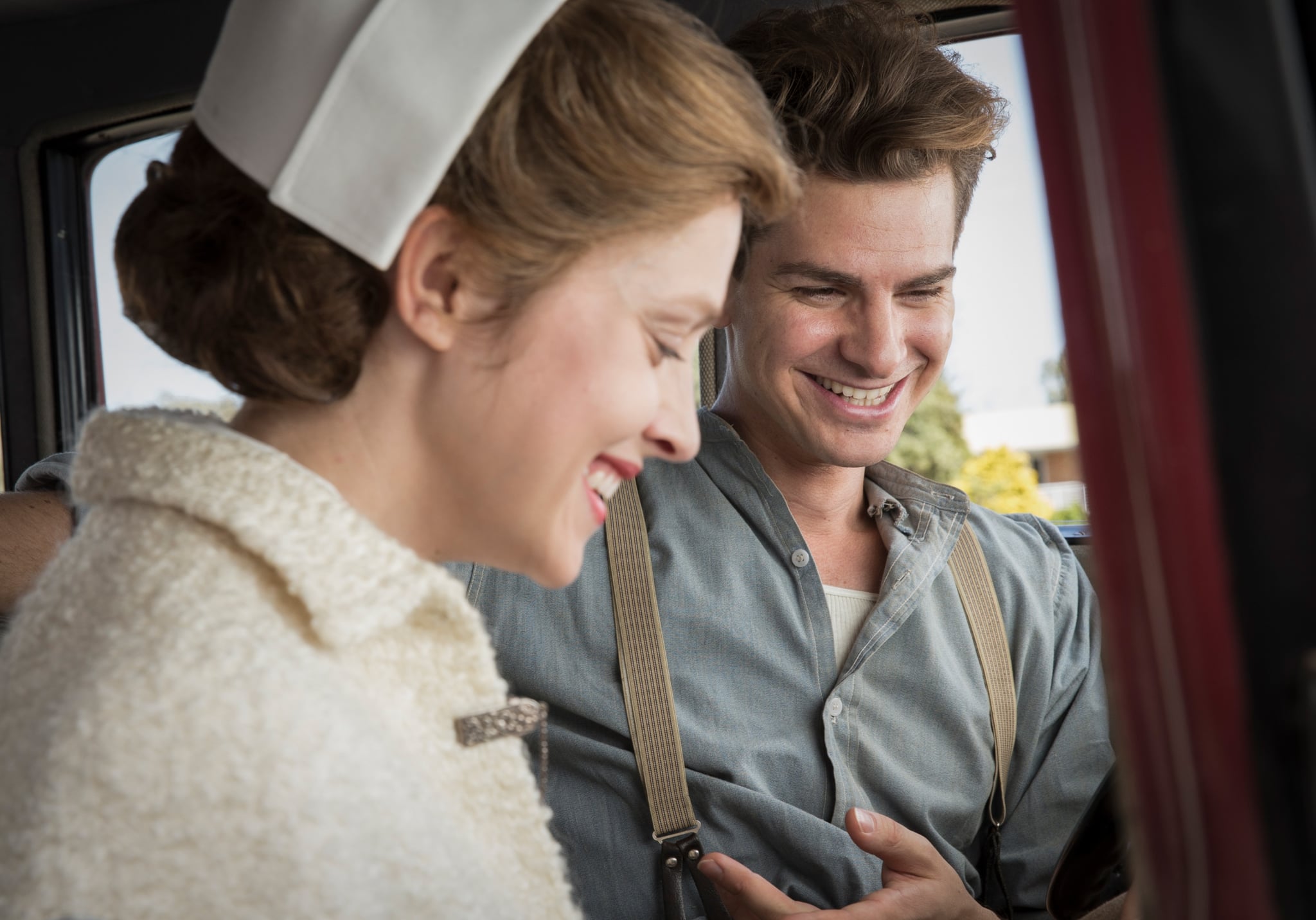 His Real Love Story Was Different
On screen, Garfield's Doss falls in love with a nurse named Dorothy (Teresa Palmer) after taking an injured man to the hospital. In reality, Doss did indeed find love with Dorothy Schutte, but the two met at a Lynchburg church, not a hospital. The real-life couple wed in 1942 and had one son: Desmond, Jr. The couple remained married until her death in 1991 and Doss later married again to a woman named Frances Duman. They remained married until his death in 2006.
Doss Did Save Dozens of Lives
Thanks to a 1940 law, the Army couldn't turn away conscientious objectors like Doss; they were obligated to allow him to serve in a non-combatant position. Doss drew on his prior experience in the Philippines (which isn't depicted in the film) and deployed with the 307th Infantry, 77th Infantry Division in the summer of 1944 to serve as a medic. While it's undeniable that the real-life Doss ran through enemy gunfire in order to rescue fellow soldiers, the number of lives he saved is up for debate. Doss himself estimated the total count to be around 50, but the military insists the tally was double that amount. The filmmakers settled on a compromise, setting the number at 75.
He Made History
While some of the personal and chronological details may have been re-interpreted for the movie, one historic achievement that's preserved in the film is Doss' ultimate history-making recognition. President Harry S. Truman presented Doss with the Medal of Honor on Oct. 12, 1945, making him the first conscientious objector to ever receive the award.