Hamish Blake and Zoe Foster Got Married in Secret Wedding
Hamish Blake and Zoë Foster Got Married!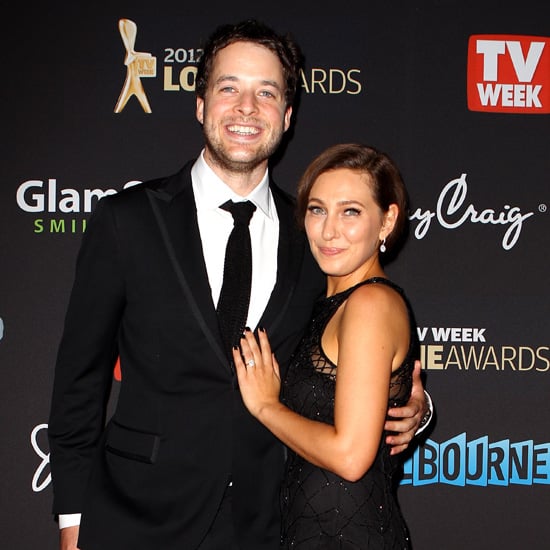 Hamish Blake and Zoë Foster got married on Tuesday! The cute couple did it in secret and only revealed the news not long ago, when Zoë tweeted, "I didn't know heartpounding, feet-off-the-ground joy til I snuck off on Tuesday to marry my beautiful Hame... And now, viva la funnymoon!" It would have been a double celebration as the day also marked Hamish's 31st birthday.
Hamish and Zoë have been friends for years and got together after co-writing the dating book Textbook Romance. They got engaged in late 2011 and Hamish posted a funny picture on Twitter of the ring — a real rock. When we asked Hamish earlier this year how their wedding plans were coming along, he said, "Yeah, not great. But we are committed. There's just so much to organise. And the hard thing is, every time you go to do it, it just seems like you're . . . You only have one wedding, but every time you're like, 'Alright, well there should be flowers, and an arch or whatever,' and it just feels like it's someone else's wedding. So I think you've just got to sit with it for a little while until you think of an idea that feels like you're properly doing it the way you wanna do it."
Congrats to Hamish and Zoë!