Hayden Felsenthal The Bachelorette Elimination Interview
We Didn't See It but Hayden Got Quite a Lot of Time With Sophie on The Bachelorette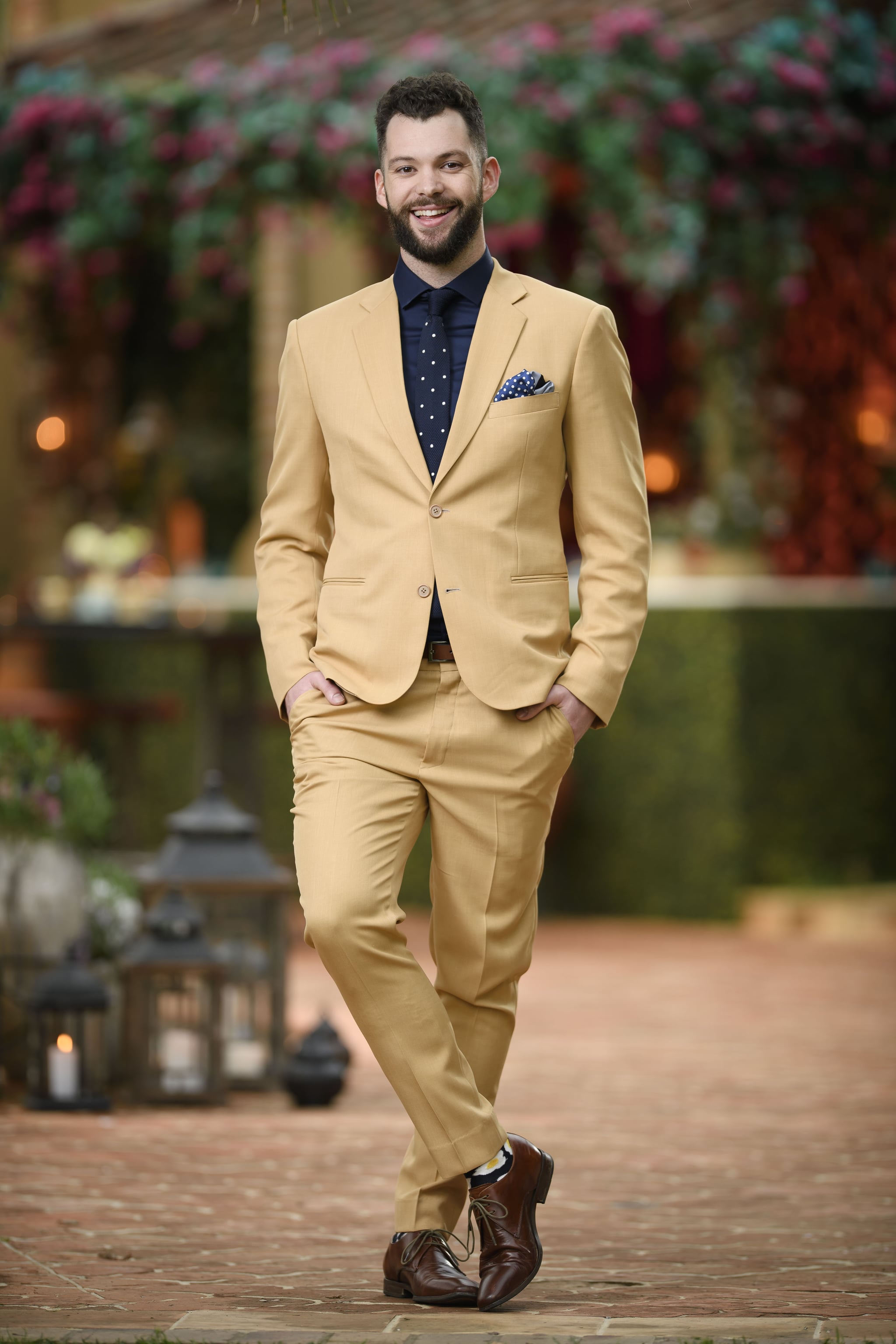 Hayden Felsenthal seemed like one of the more genuine guys on The Bachelorette this year, but a lack of spark with Bachelorette Sophie Monk saw him get the boot in the fifth episode. We hopped on the phone with Hayden to find out what happened, and we were surprised to learn he got more time with Sophie than we realised . . .

POPSUGAR Austrlalia: Tell us what happened that led to your elimination.

Hayden: I mean, I can't remember that day that well but it was basically a group date that we go on and we go play polo at this really nice, giant patch of land. We were all wondering what we're doing because we didn't know anything yet — all we knew was that it was a polo field. All we were thinking was that Bingham was the only polo player in the group and he wasn't there to enjoy it! Then the helicopter arrived with the intruders.
PS: Were you expecting them?

Hayden: No. No, we weren't. Osher obviously told us just before that they would be coming, but we didn't know how many. So then they all came out, and we watched as they did their intros with Sophie. We started to be all stand off-ish and alpha male with them, but then AJ ran up and he was super friendly and we gave him a hug. Then we played some polo on some bikes!
PS: Did you feel threatened by the new guys at that stage?

Hayden: When the helicopter doors were shut we couldn't see in there and we couldn't make out who they were. It was like that meme where you always think your girlfriend's ex looks like Christiano Ronaldo or something. [laughs]. You're assuming they're going to be some kind of ultimate guy. But then the doors opened and they were just four regular blokes — there was nothing super special or crazy about any of them, they were just like us.
PS: And what was your connection with Sophie like at the stage in the game?

Hayden: At that stage I felt that I was lying a little too low under the radar. I needed to break through and show who I was. I definitely tried to do that at each cocktail party — at every cocktail party I would always do something different. I remember this one time I was wearing suspenders and I made her answer yes or no questions. She'd been on a date with Sam that day so I figured she was sick of talking so the left suspender was a yes and the right was a no. I asked her a bunch of questions and she just had to flick a suspender to answer them. Another time I put rose petals down on the bridge and had her walk over them and introduce herself to me, instead of the other way around. Unfortunately both of those moments didn't make it to TV. I always try to do something different to keep girls guessing, and I did that as often as I could with Sophie but I needed some single-date time with her. We had a lot of alone time together at the parties, but never on a single date.
PS: Are you frustrated that you didn't get a single date?

Hayden: I wasn't frustrated by it — the time we had was great but there wasn't a huge spark between us.
PS: Did you detect that straight away?

Hayden: I didn't feel [a spark] during the introductions on night one . . . There were a few times we talked that I did, but it never really grew from there.
PS: Was there a point when you got worried it would end?

Hayden: I don't worry too much about that sort of thing anymore. I've got to just take every moment as it comes and not think too much about the end goal, I wouldn't say I was ever worried about it not working out, I was more thinking about what capacity I had to show her who I was. The only thing I was thinking about was, "I wonder if I will get a single date." On the night I went home, as soon as I heard it was four going . . . If it was one or two, I might've been alright, but not four.
PS: What did you think of the guys. Did anyone stand out to you as a threat?

Hayden: Um . . . you always walk in a room and size everyone up. You look at men like Blake and Brett who are tall and handsome and chiselled and you're like, "Right. I see what you guys are about." You see the loudmouths when you look at Sam and you look at Harry, they're always talking and out there and having fun. I've never really been in an environment where I shrink down; generally I tend to find my way to the top, I'm louder, I like the limelight, but in an environment like that there was so much testosterone in the room that I found myself shrinking down a little bit. Which is why it was nice to see that I got the screen time that I did!