Hayden Quinn Is 2012 Cleo Bachelor of the Year
Hayden Quinn Is the 2012 Cleo Bachelor of the Year!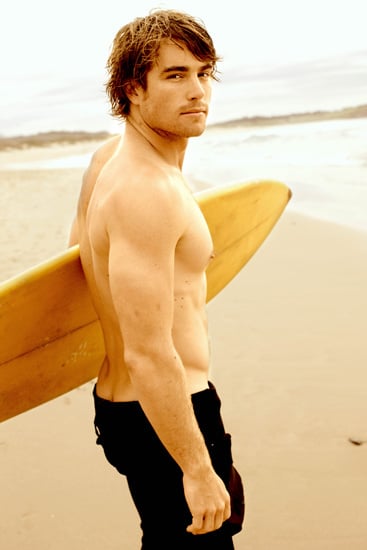 Hayden Quinn has been crowned Cleo Bachelor of the Year 2012! The former lifeguard and MasterChef contestant beat out some tough competition, including Johnny Ruffo, who placed second, and Nathan Jolliffe, who finished third. More than 1.9 million votes were counted on Cleo's website and the announcement was made tonight at a star-studded party held at new Sydney nightclub Marquee in front of more than 400 VIP guests. The 25-year-old was the frontrunner since the top 50 was first announced, and he told us, "It would be nice to be the dark horse. It's cool that people think I have the ability to win it." Looks like he certainly does! His prize for winning is $10,000 cash. Congrats to Hayden!