High School Journalists Investigate Principal
Badass Teen Journalists Write Exposé That Forces Their Principal to Resign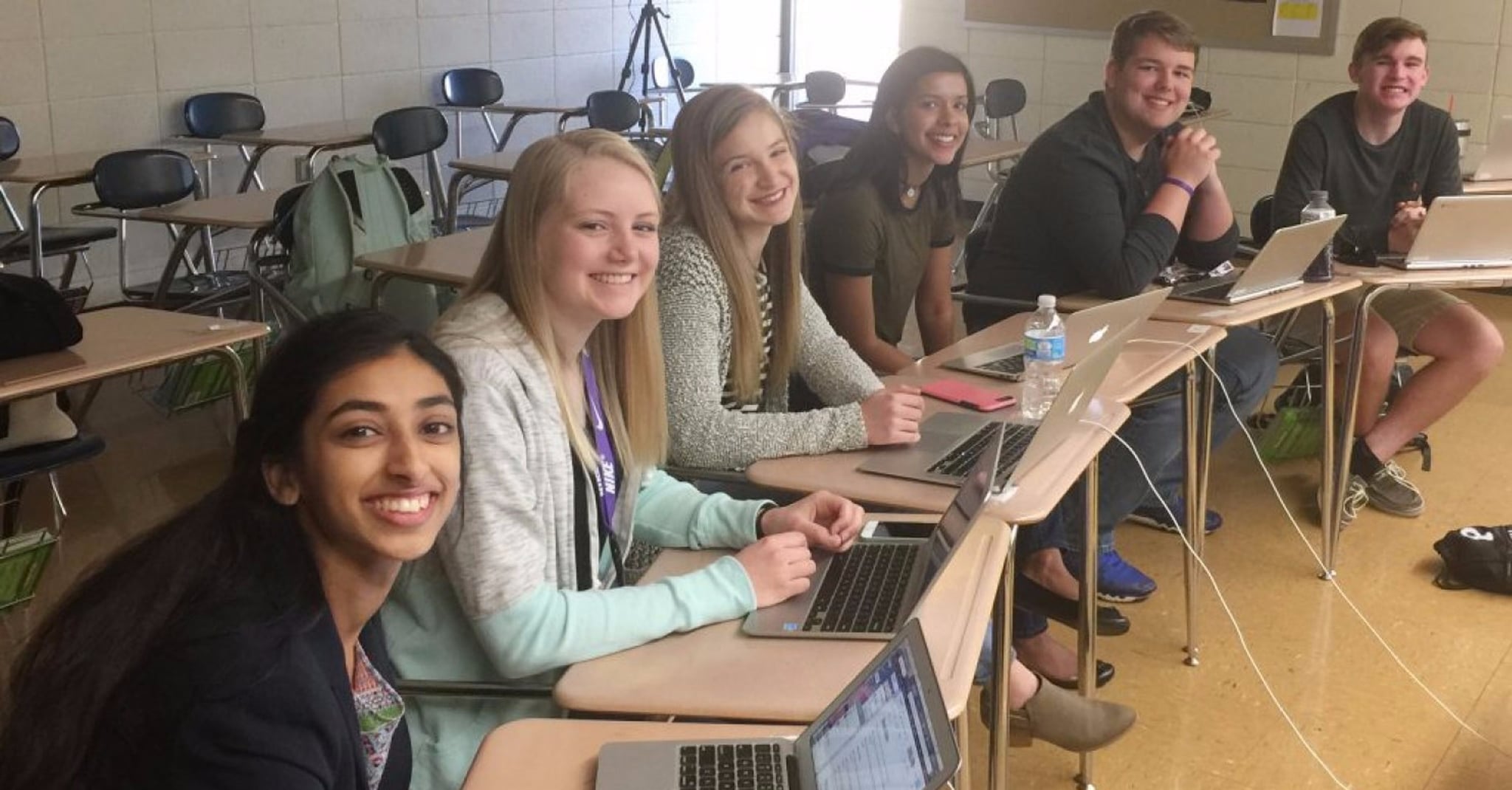 When you're in high school, it's totally normal to wonder about your teachers' and administrators' lives, and with the help of social media, it typically isn't too difficult to dig up some details. But when these high school journalists in Pittsburg, Kansas, started unearthing information about their newly-hired principal, they came up with more questions than answers. The group of editors and reporters from The Booster Redux, the Pittsburg High School newspaper, were gathering facts for a meeting with Principal Amy Robertson when they started to find discrepancies in her qualifications and background.
Principal Robertson was hired on March 6, and after weeks of investigating her background, the newspaper editors published an article about her background on April 3. "She was going to be the head of our school, and we wanted be assured that she was qualified and had the proper credentials," Trina Paul, an editor of the newspaper and a senior at the Kansas school, told The Kansas City Star. "We stumbled on some things that most might not consider legitimate credentials."
The article questioned the authenticity of Corllins University, the private institution where Robertson claimed she received her master's and doctorate degrees from, as there were no traces of this university's existence online. The six student journalists discovered that Corllins is not recognised by the US Department of Education, and it has been referred to as a "diploma mill" where "people can buy a degree, diploma, or certificates."
One day after the article was published, Principal Robertson resigned.
Administrators called a necessary meeting where the Pittsburg Community Schools Board of Education President Al Mendez announced the high school principal's resignation. "In light of the issues that arose, Dr. Robertson felt it was in the best interest of the district to resign her position," Pittsburg Community Schools later wrote in a statement. "The Board has agreed to accept her resignation."
When they started the feature article introducing their new principal, the students had no idea that this is what would come of it. "They were not out to get anyone to resign or to get anyone fired," Emily Smith, the school's journalism adviser, said, sharing how "very proud" she is of her students. "They worked very hard to uncover the truth."
Let's get these kids a Pulitzer for their impressive investigative journalism!
New Pittsburg, Kan., High School principal resigns after student journalists question her credentials https://t.co/rWD6Rz3aur

— The Kansas City Star (@KCStar) April 5, 2017