Hilarie Burton Accuses Ben Affleck of Groping Her
Ben Affleck Responds to Hilarie Burton's Account of Him Groping Her on TRL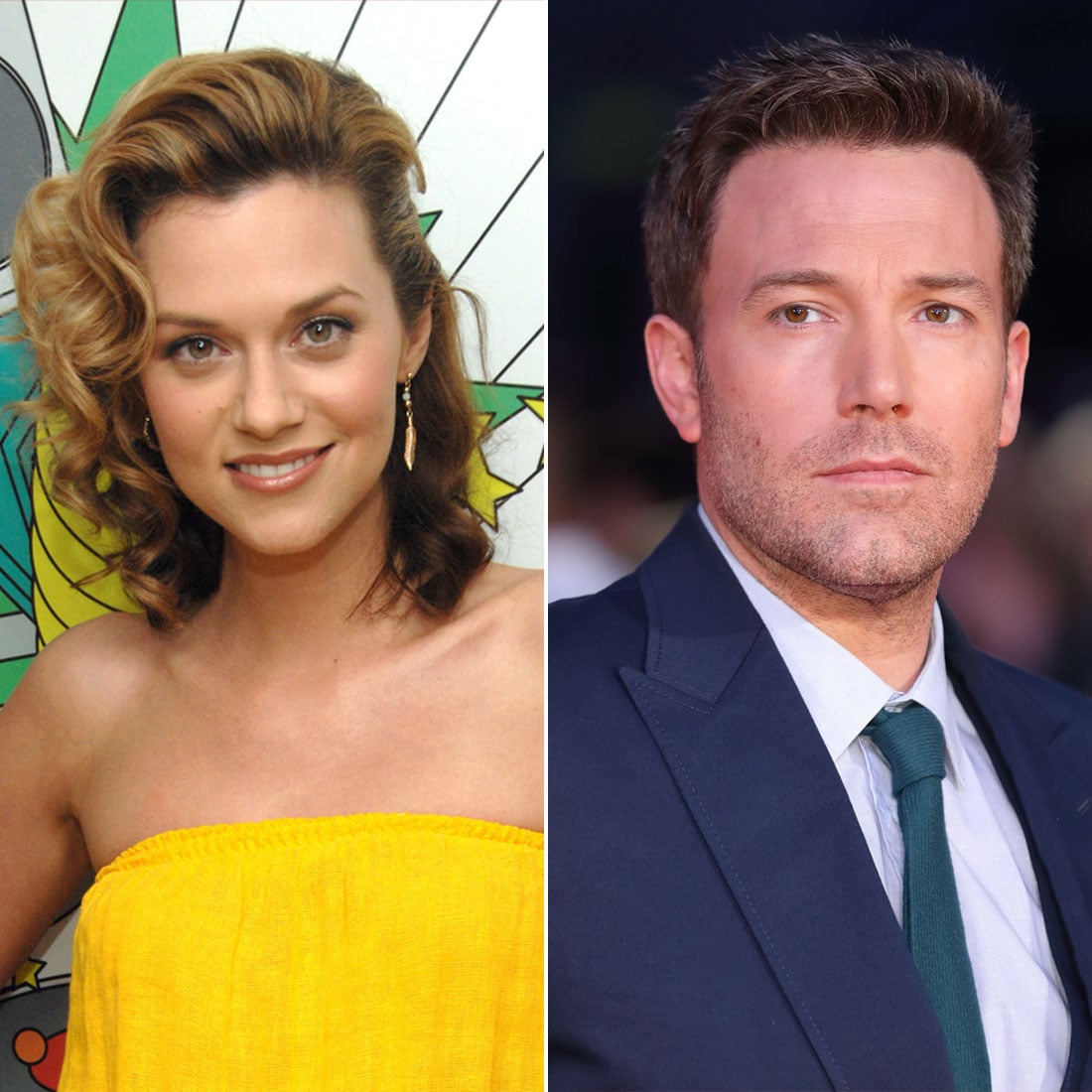 After multiple women came forward this week and accused Harvey Weinstein of sexual assault, celebrities have spoken out about the disturbing abuse of power in Hollywood and how they were mostly unaware of what was really happening. One of the celebrities who released a statement condemning Harvey's behaviour was Ben Affleck, who said the revelations made him "sick." "This is completely unacceptable, and I find myself asking what I can do to make sure this doesn't happen to others," he wrote. While many stars are getting praise for finally coming forward, Ben isn't one of them.
Shortly after Ben released his statement, actress Hilarie Burton replied to a Twitter user who brought up an incident with the actor on Total Request Live, which Hilarie used to co-host.
He also grabbed Hilarie Burton's breasts on TRL once. Everyone forgot though.

— Shanice Brim (@ShaniceBrim) October 10, 2017
I didn't forget.

— Hilarie Burton (@HilarieBurton) October 10, 2017
Seriously, thank you for that. I was a kid.

— Hilarie Burton (@HilarieBurton) October 11, 2017
https://t.co/wh2MpJVQzl

Girls. I'm so impressed with you brave ones. I had to laugh back then so I wouldn't cry. Sending love.

— Hilarie Burton (@HilarieBurton) October 11, 2017
Hilarie also shared a video of an uncensored cold open on TRL, which shows Ben asking her, "How old are you, 19?" The actress, who is currently expecting her second child with Jeffrey Dean Morgan, also shared a tweet by her One Tree Hill co-star and long-time friend, Sophia Bush:
This. The cutlure of abuse -- in MANY industries -- and fear of what will happen to you if you say something, breeds trauma and silence. https://t.co/kI4tp7HgIp

— Sophia Bush (@SophiaBush) October 10, 2017
On Wednesday morning, Ben responded on Twitter, appearing to take responsibility for his actions and apologise, saying he "acted inappropriately toward Ms. Burton."
I acted inappropriately toward Ms. Burton and I sincerely apologize

— Ben Affleck (@BenAffleck) October 11, 2017
Image Source: Getty/Jason Kempin/Mike Marsland/WireImage