How Big Was the Crowd at Trump's Inauguration?
The Difference Between Trump and Obama's Inauguration Crowds Probably Won't Shock You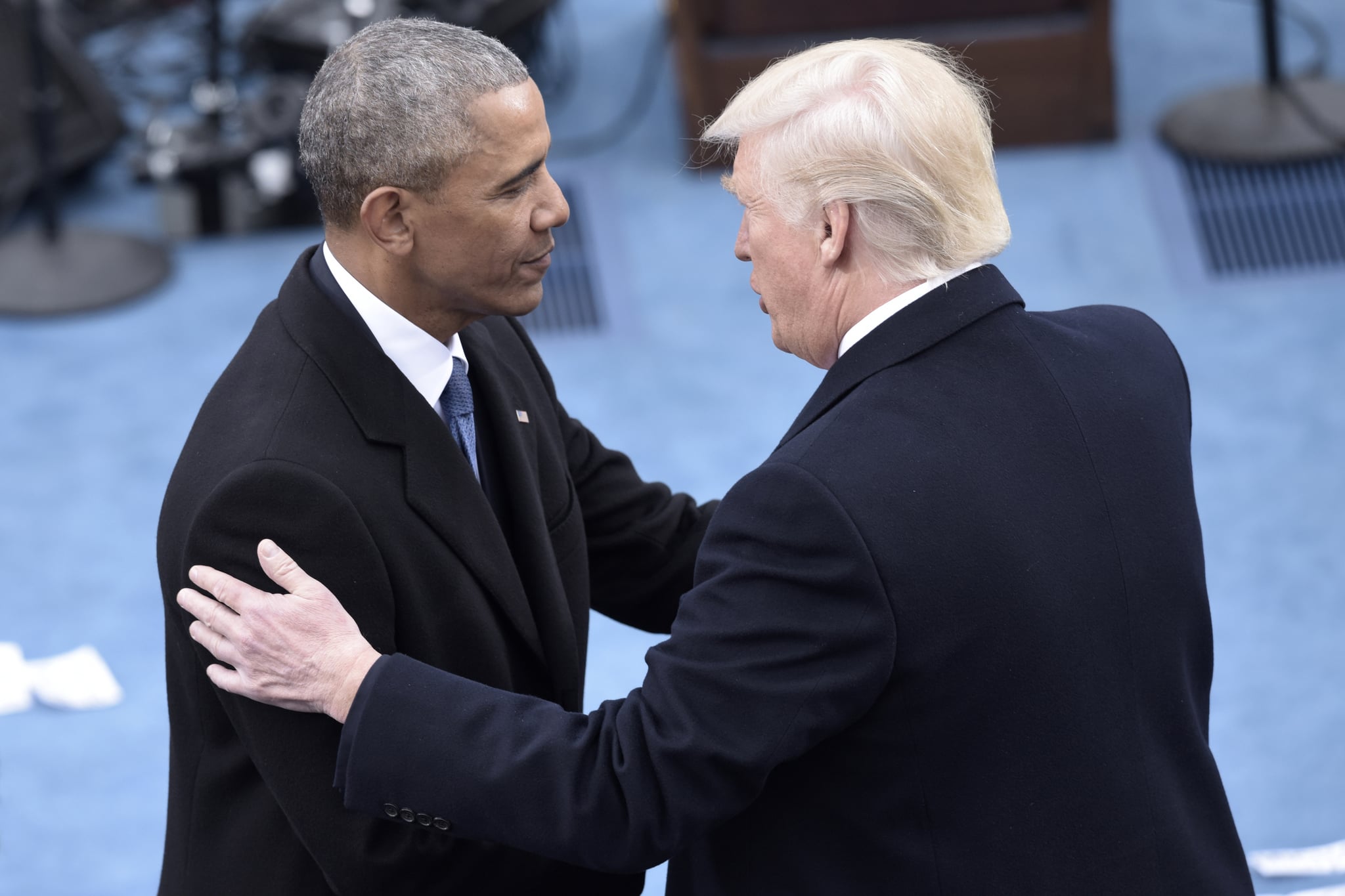 Donald Trump's inauguration didn't exactly have ideal weather and the crowd at his ceremony certainly reflected that. Social media users were speedy to point out the noticeably stark contrast between Trump's swearing in and Obama's — and the difference is . . . vast. Take a look at a comparison below:
Comparison: President Trump and Barack Obama's #Inauguration crowds #DayOne https://t.co/bmm9G8zOUF pic.twitter.com/i8p4S51QOM

— PBS NewsHour (@NewsHour) January 20, 2017
According to estimates from federal agencies, Trump's inauguration was expected to draw roughly 800,000 people. Obama's 2009 inauguration drew a little over 1.8 million people. Certainly, poor weather did not favor the new president, but it's difficult to imagine a million people decided not to attend just because of the threat of rain.
Donald Trump's banner image is from Obama's 2009 inauguration (h/t @4evrmalone) pic.twitter.com/TWMI1HryAh

— Freddie Campion (@FreddieCampion) January 20, 2017
Somewhat laughably, when Trump inherited the POTUS Twitter account — which was wiped of Obama's tweets — someone on his team used a photo from Obama's (much sunnier, much more crowded) inauguration as the banner. Trump has since changed the image, presumably because social media users noticed the resemblance almost immediately.