How Did Chad Leave on The Bachelorette?
Chad's Exit From The Bachelorette Was Even More Dramatic Than You'd Imagine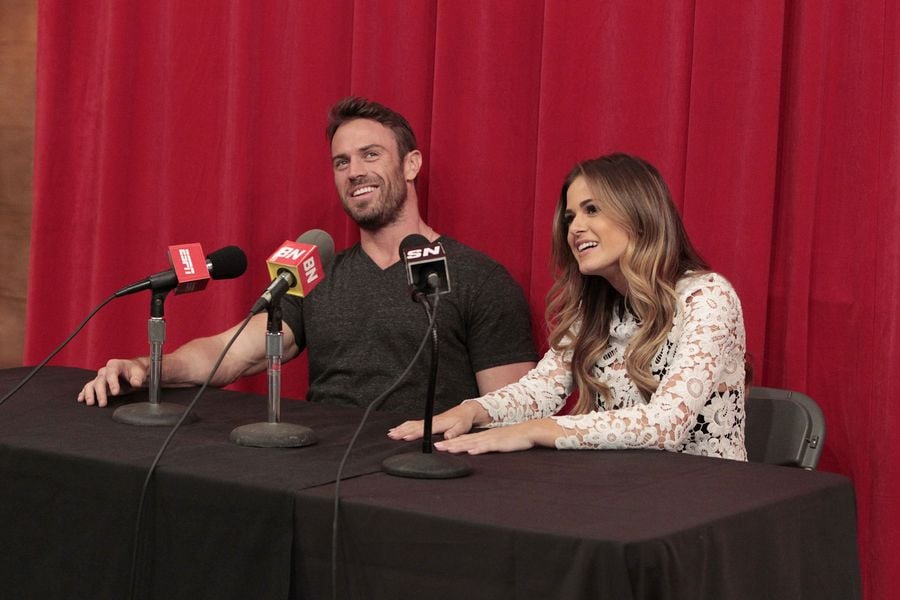 It's pretty much impossible to have a group full of gorgeous men and not have at least one of them that's a little, well, out there. The moment that Bachelor Nation has been waiting for finally happened when JoJo Fletcher sent home everyone's favourite super villain on The Bachelorette, Chad Johnson. In a dramatic (of course) two-on-one date, JoJo chose United States Marine (and total heartthrob) Alex. Usually, the man who is sent home leaves, pours his heart out during the limo ride, and makes a comment about how he doesn't know why this keeps happening to him. But Chad, oh Chad, well, he took a different approach. Here's the sequence of events that transpired:
The men saw that Chad's suitcase was taken and began to celebrate.
A "funeral" ensued where each guy took a fistful of Chad's leftover protein powder and threw it — all while James T. strummed background music on his guitar.
Wells declared "Farewell, sweet prince" — but he's wrong.
Chad whistled his way back to the house (no, really), then knocked and pressed his fingers against the door.
The men gathered and Jordan apologised for if the men came off as misunderstanding of Chad, then gave him the opportunity to say his sorry.
But instead, Chad said that if he had to do it all over again, he would have said the same things.
Chad went on to say that all of them were attacking him and the only thing he could think to do was to get physical — then moments later told Jordan that he doesn't have half a brain and tapped his head.
Jordan shook Chad's hand (which Chad gripped really hard for intimidation?) and it may have seemed like the scene was coming to an end but . . .
Enter Evan! "You have your wallet on you? Because you owe me a shirt." Side note: someone please start a GoFundMe page for Evan's shirt.
After asking if Evan was that poor, Chad left for good this time.
Two-on-one date winner Alex walked through the door and the men threw him on their shoulders while cheering with a sparkler and cupcakes — which were then smashed in Alex's face.
But you know what they say, better a face full of frosting than a plane ticket home. With Chad gone, it's only a matter of time before a new villain emerges from the group.