How Did Chris Pratt and Anna Faris Meet?
Chris Pratt and Anna Faris First Met and Fell in Love in the '80s — Well, Sort Of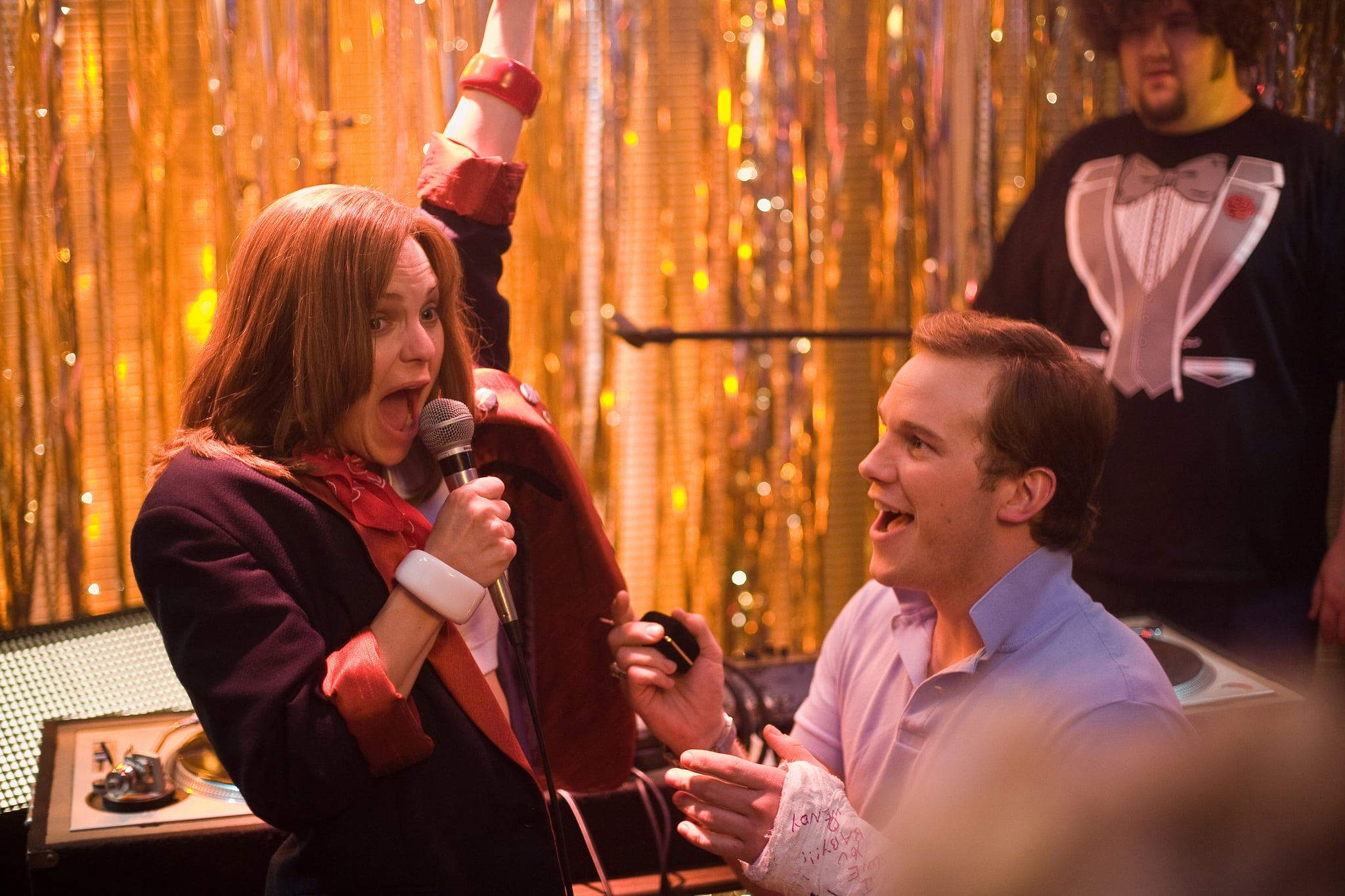 Chris Pratt and Anna Faris have been bringing joy to our lives for years now with their adorable relationship, sweet red carpet moments, and normal family life with their son, Jack. But if you can even fathom it, there was once a time when they did not exist as a couple. The pair first met in 2007 on the set of Take Me Home Tonight, a movie set in the '80s about a recent college graduate (Topher Grace) who has no idea what he wants to do with his life. After attending a Labour Day party in his hometown, he tries to win over his high school crush (Teresa Palmer) and prove that he can make decisions for his future.
Anna plays Topher's twin sister, while Chris plays her onscreen boyfriend-turned-fiancé-turned-ex. While things didn't work out for their characters, the two fell in love on set. "This is a pretty spectacular moment for us, to be able to come to this movie that we met on and fell in love making," Chris said at the film's 2011 premiere (it was delayed for years due to scenes showing heavy cocaine use among young adults). It's also worth noting that Anna was still married to her first husband, actor Ben Indra, when filming began in February 2007, but Chris admitted that he didn't make a move until after she filed for divorce that April. And the rest is history!