How Did Hopper's Daughter Sara Die on Stranger Things?
Stranger Things: A Gut-Wrenching Reminder That We Met Hopper's Daughter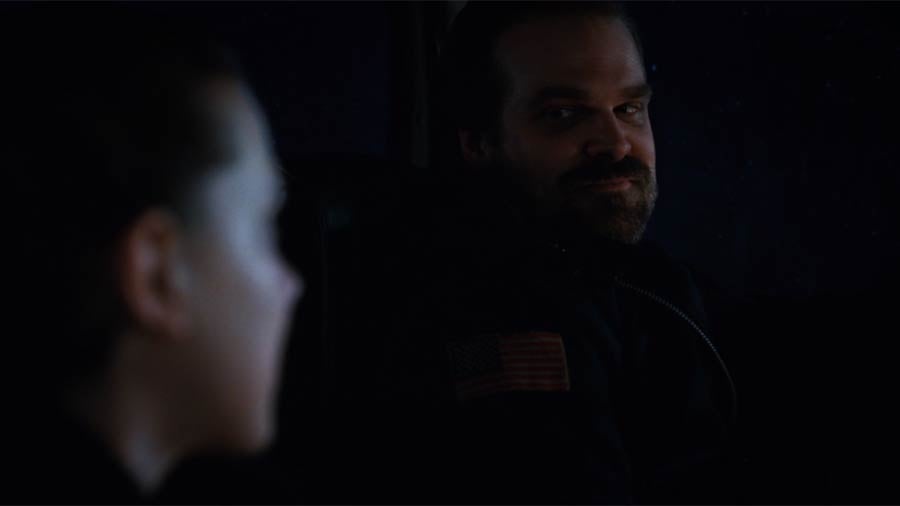 Spoilers for Stranger Things season two below.
Chief Hopper and Eleven share a really nice moment in Stranger Things season two when they're on their way to the Department of Energy building and he tells her about his daughter Sara.
"Sometimes I feel like I'm — like I'm just some kind of black hole or something . . . it's this thing in outer space that sucks everything toward it and destroys it. Sara had a picture book about outer space; she loved it," says Hopper, causing Eleven to ask who Sara is.
"Sara? Sara's my girl. She's my little girl . . . She left us. The black hole, it got her. Somehow I've just been scared — I've just been scared that it would take you too. I think that's why I get so mad. I'm so sorry, for everything," says Hopper, his voice cracking.
Eleven cries, as do all of us at home, because it's especially heartbreaking that Hopper blames himself for Sara's death, which was completely out of his control.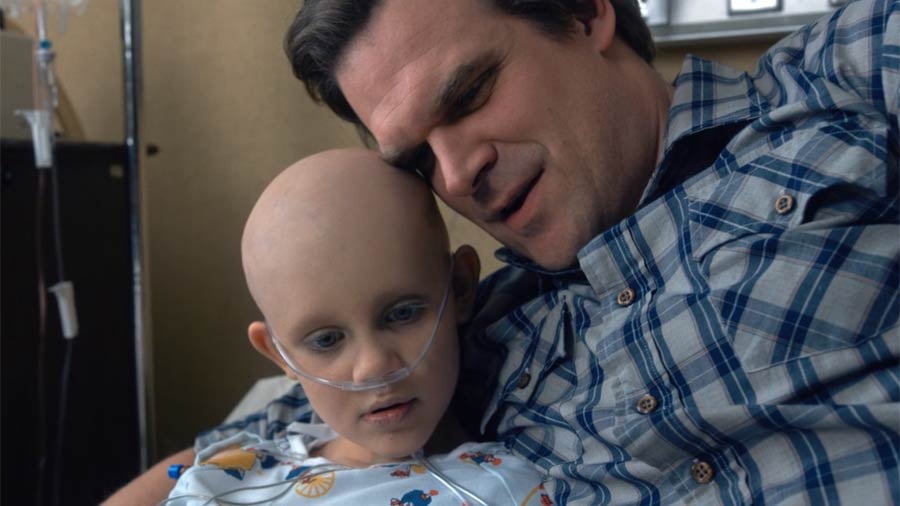 If you'll recall, we get some of Sara's backstory season one finale; as Joyce and Hopper race to save Will from the Upside Down, Hopper keeps having flashbacks to when his daughter is dying from cancer, and it's absolutely gut-wrenching.
Hopper remembers helping her take deep breaths to calm down, reading to her in the hospital after she had started chemotherapy and lost all of her hair, and watching helplessly as the doctors perform CPR on her when she finally succumbs to the cancer.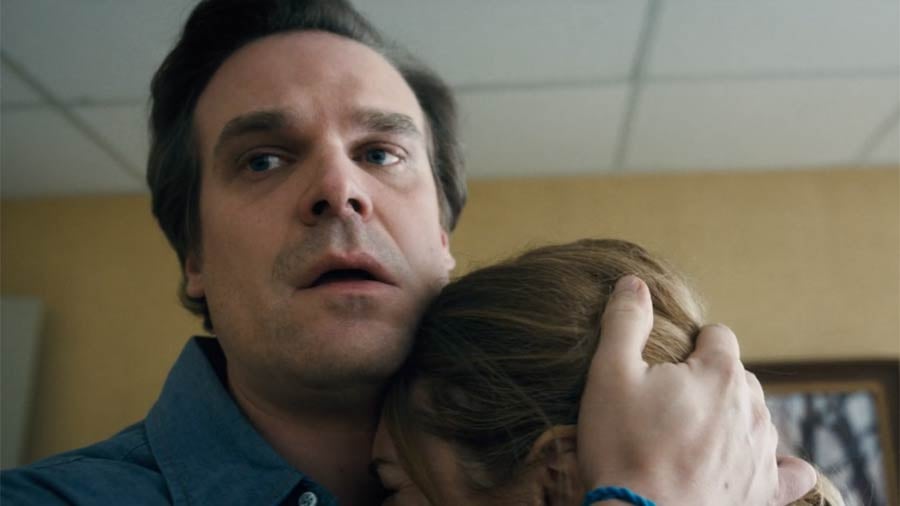 The show doesn't specify, but Sara looks to be about 6 or 7 years old, and it's her death that sends Hopper into a downward spiral. He ends up divorced and living a very lonely life, but helping Joyce find her son Will starts to drag him out of his despair. Hopefully now that Eleven is officially his adopted daughter, she can help Hopper start to heal a little more from the loss of Sara.