How Did Kylie Jenner Hide Her Pregnancy?
Here's How Kylie Hid Her Pregnancy From the Paparazzi
When Kylie Jenner announced her baby news in early February, in the most personal and heartfelt way, it struck a chord with a lot of people — even those who vehemently deny ever watching anything to do with the Kardashian/Jenners.
You know what else got people talking? How bloody well Kylie hid her pregnancy from the world. Considering she's one of the most photographed people on the planet, and followed by paparazzi from day to night, it's really quite remarkable that she managed to evade the watchful eyes of the media.
It seems even more so when you watch the beautiful video she shared, and see that she wasn't totally house-bound — she went to the homes of friends and family, she went to doctors' offices and hospitals, she even threw a freakin' backyard baby shower complete with a gigantic wall of pink roses and somehow avoided being snapped. Celebrity level = expert.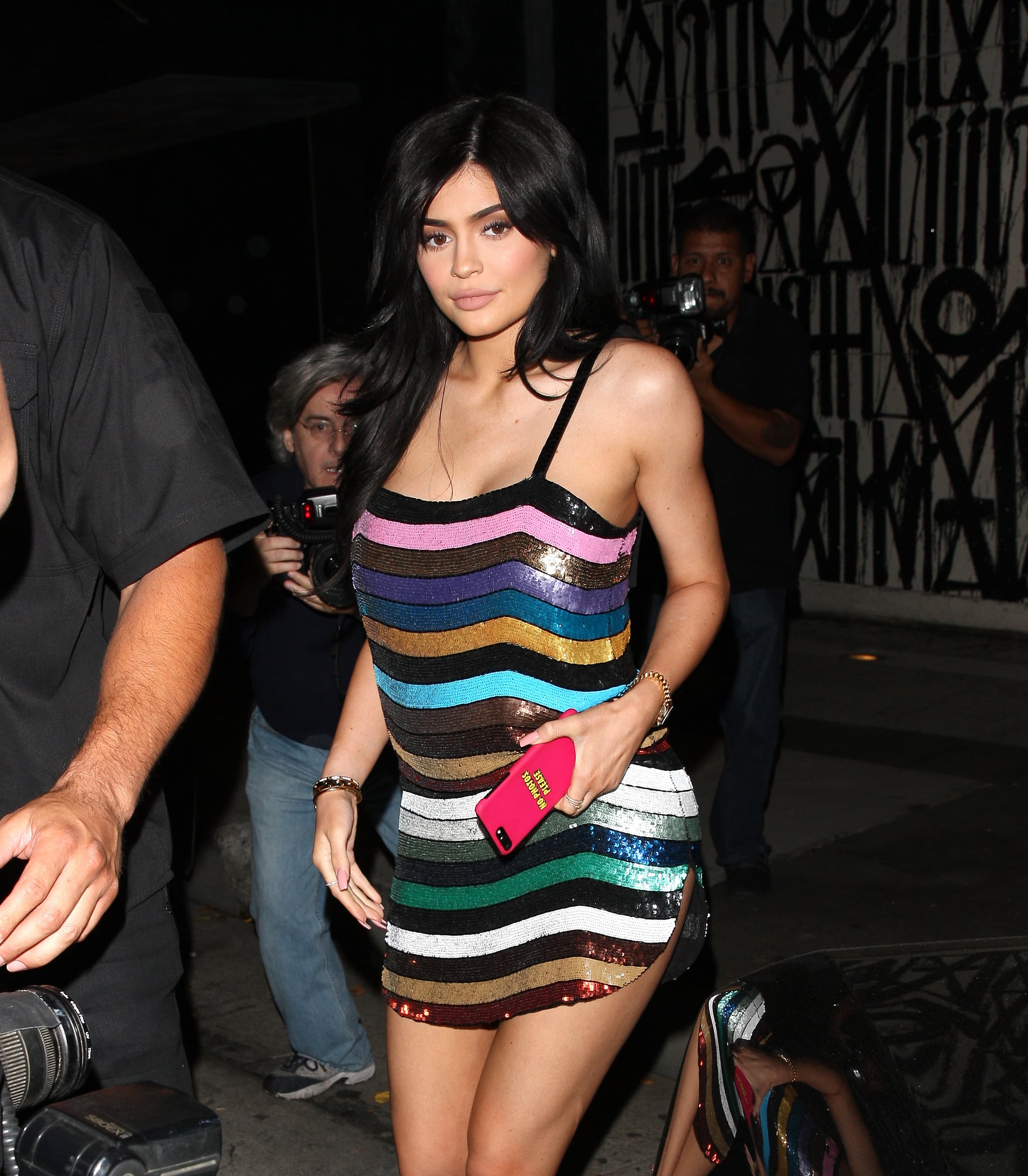 Image source: Splash News Online
To find out how she kept the world guessing for nine months, we asked Grant Hodgson from LA photo agency Backgrid some questions below.
How did things change for you guys when the pregnancy rumours started floating around?
Things changed immediately because Kylie became the photo to get. It was top of the news list every single day from the day the rumours started to when it was "confirmed." Every client of Backgrid wanted the pic so there was a lot of pressure to try to get it.
Did you notice Kylie was out and about less?

Absolutely. Her normal routine changed. She was not out with her circle of friends anything like she was before, and there was a more mature shift in her social media, too.
How well does Kylie Jenner do for you guys? Is she one of your bigger celebs?

Huge. Like all the family. All the girls are the biggest thing in the world still. Kylie has grown up so quickly too, and all in the public eye.
Did you get word from anyone close to the family that you needed to give some space?

I think whenever a celebrity is pregnant we're aware to be extra careful. There was no question of wanting to get really up close to get pictures. Keeping a respectable distance was really important . . . but that didn't make us less determined!
Did you guys have any insider info or indication that she was actually pregnant?

Yes, we were hearing that from contacts in the Kardashian camp. There was never really any doubt about it. It's just a shame she never fancied shopping for baby clothes at The Grove!
When a celebrity is pregnant and they ask for space, do you guys give it?

Yes, certainly. A mum-to-be's wellbeing is more important than anything else, and it is still possible to get the pictures we need while respecting distance and safety.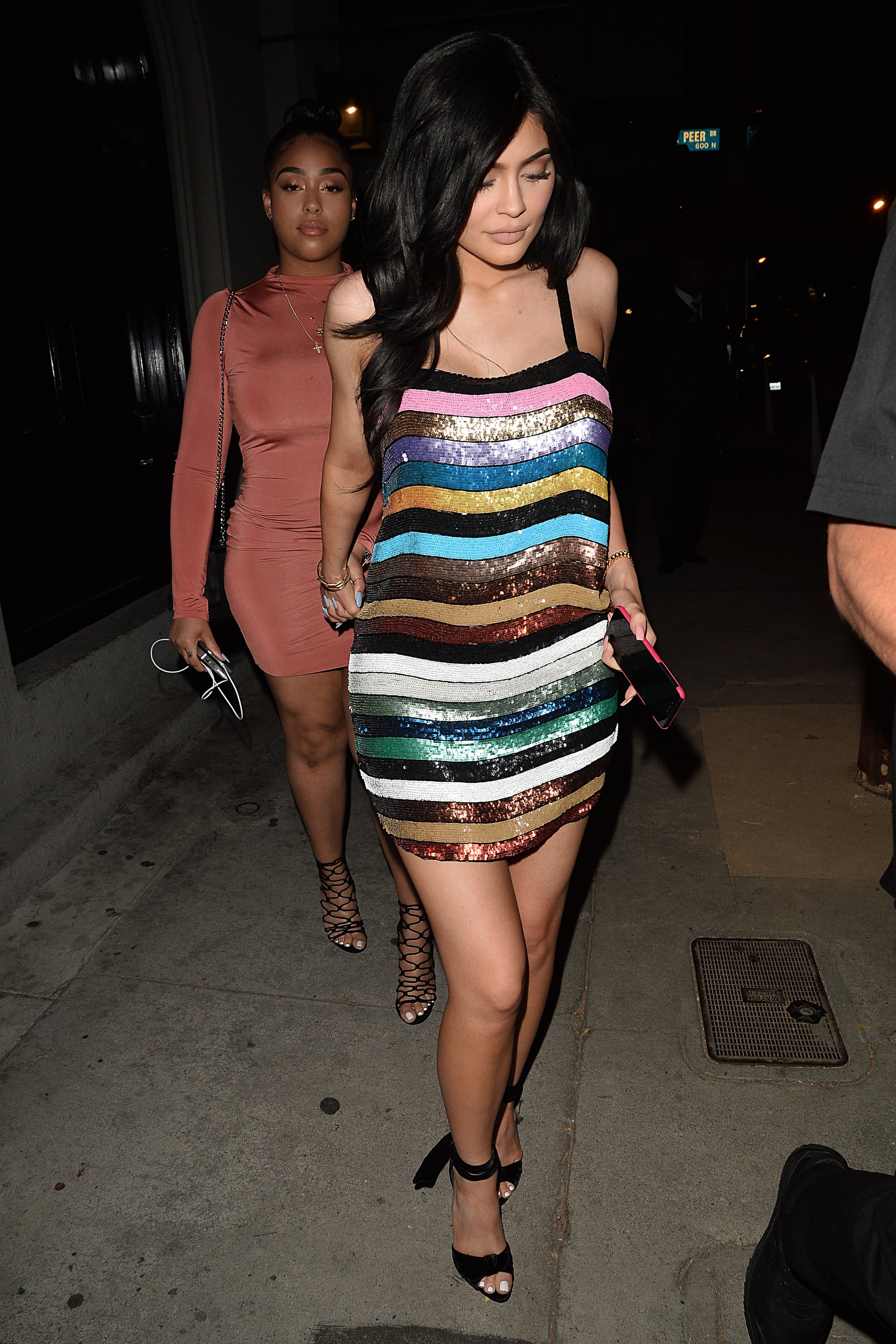 Image source: Splash News Online
The big question: how did Kylie avoid getting snapped that whole time? In the video we saw, she had doctors' appointments and a baby shower, hung out at friends' homes . . . how did she manage to keep it private?

This is a mystery but, damn it, she did! And well done to her, and her friends and family. They of course wanted to make sure she was OK and they totally respected [her wish for privacy]. And agencies like Backgrid didn't want to overstep the line in trying to get that info, so it was a combination of circumstances.
Were there any close calls or photos you weren't allowed to release?

There were lots of rumours about her location or whereabouts, which were false, and even look-alike fakers posing as her and being photographed! We had to be very careful not to put out any photos of a look-alike, of course. The story was at fever pitch and there were so many rumours — every rumour and tip had to be verified so it was a lot of work.
Now that she's had the baby, will your guys' interest be higher than ever or will she be granted privacy and space?

She's established a means now to keep as private as she wants but if she hits up Rodeo Drive with her new baby in a stroller then it might get a little crazy! I'm sure she won't do that, of course. It will all be very controlled with the baby's wellbeing paramount.