How Does Sabrina Connect to Riverdale?
Have Questions About How Sabrina Is Connected to Riverdale? We Have Answers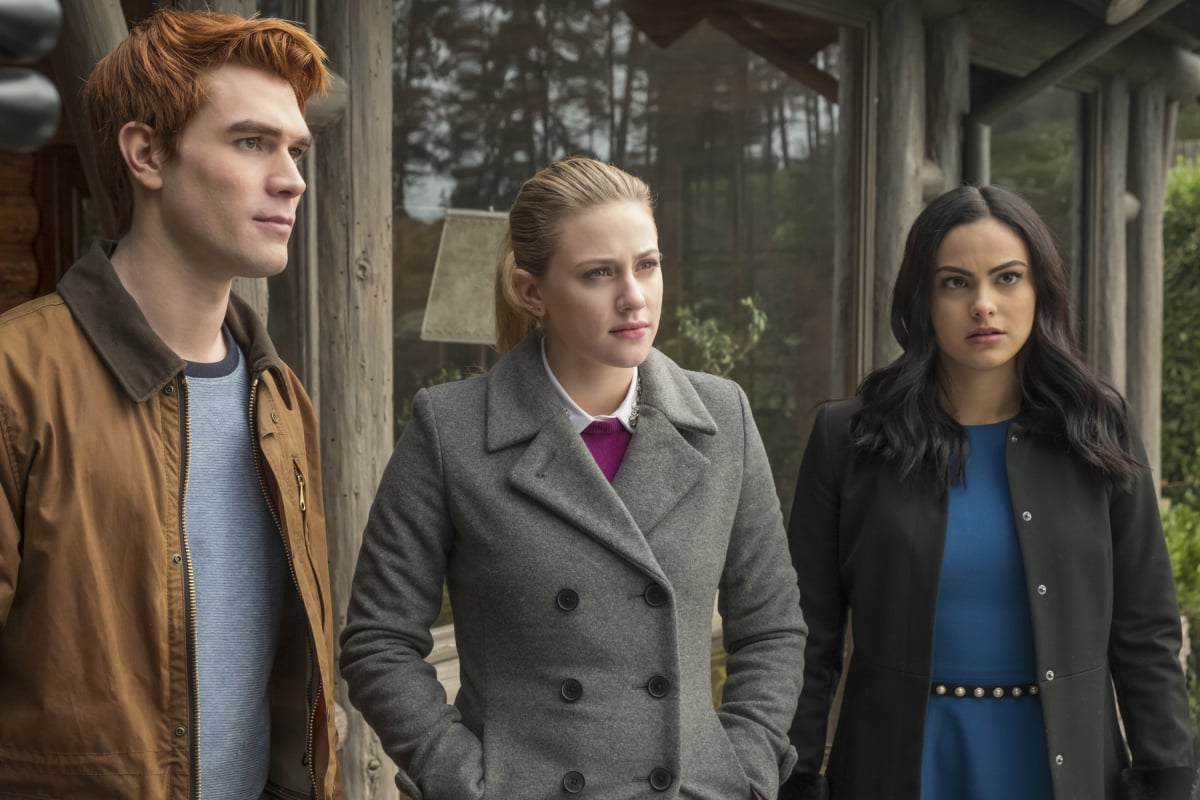 Image Source: The CW
Ever since it was announced that The Chilling Adventures of Sabrina would be coming to our TV screens, we've had a multitude of questions. How scary will it be? Who will play the iconic teenage witch? And when, if at all, will she pop up on Riverdale? While we've gotten the answers to most of those queries (FYI: mo, it's going to be on Netflix; it will be moderately horrifying; Kiernan Shipka is the new Sabrina)— the last issue is a little more vague.
Although The Chilling Adventures of Sabrina comics are rooted in the same universe as the rest of the classic Archie comics characters — Archie, Betty, Veronica, Jughead, etc. — it doesn't look like the TV versions of the comics will necessarily follow suit. Both Riverdale and the new Sabrina series are helmed by Roberto Aguirre-Sacasa, who also serves as the chief creative officer of Archie comics, but what might keep Sabrina from making an appearance at Pop's Chock'lit Shoppe anytime soon is simply a matter of the networks each show is tied to — The Chilling Adventures of Sabrina will be on Netflix, the same as Riverdale.
Since the bewitching cast of the Sabrina spinoff is pretty much complete, we can hopefully expect the new series to debut sometime later this year. And if Sabrina does end up making a trip to the nearby town of Riverdale, the comics provide a few ideas of how her run-in with Archie and the gang might go down.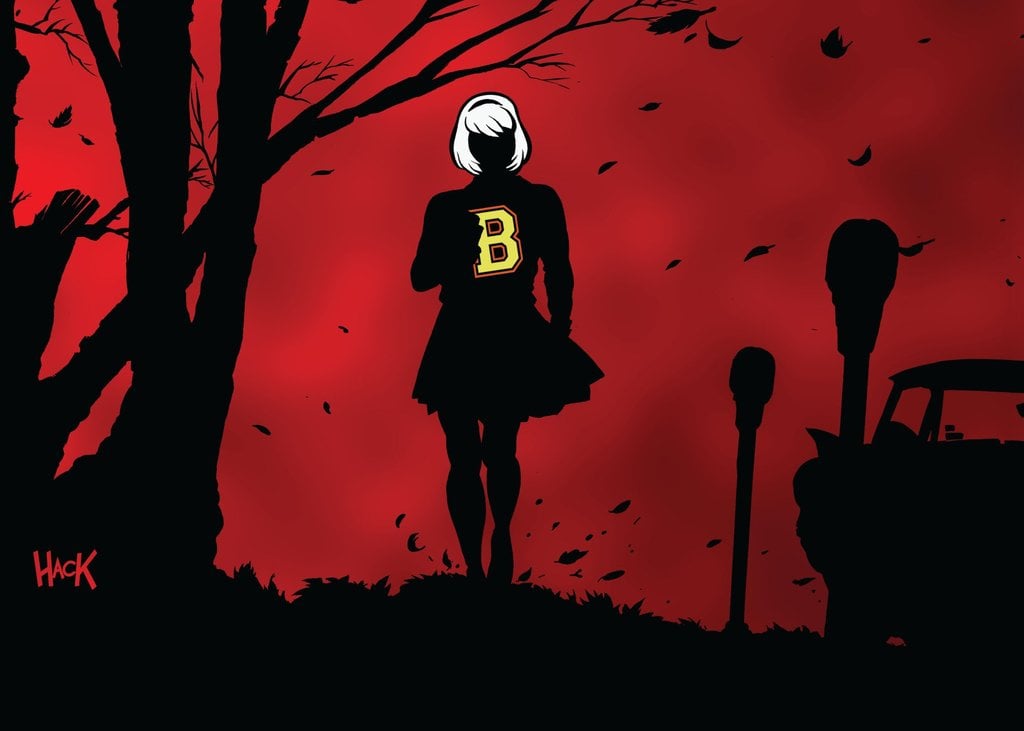 Image Source: Archie Comics
The main difference between the two shows is that while Sabrina embraces darker supernatural elements (she's a witch, after all), Riverdale is merely just dark. In the horror comic, Sabrina lives across from Riverdale in a town called Greendale, which is on the other side of Sweetwater River. Just like in the decidedly lighter, mid-'90s TGIF comedy Sabrina, the Teenage Witch, the young half-witch, half-mortal is developing her powers with the help of her aunts Hilda and Zelda, a talking cat named Salem, and boyfriend Harvey Kinkle.
Sabrina spends a good chunk of her time keeping her powers under wraps, while also trying to use them to help the people in her town. Betty Cooper and Veronica Lodge even make appearances in Sabrina's story, but as witches from a coven in Riverdale (obviously the TV versions of the characters have yet to dabble in the dark arts). The Chilling Adventures of Sabrina was inspired by prominent horror films like Rosemary's Baby and The Exorcist, so it goes down a much, much gorier and more violent road than fans of even Riverdale might be accustomed to.
Now, the main hurdle standing in the way of bringing Archie's crew and Sabrina together is the supernatural element in the latter's world. Riverdale might feature murder, suicides, and dream-zombie Jason Blossom, but mixing in straight up magic might push Netflix's twisted teen soap one step too far. Creatively, that's likely a main reason for why The Chilling Adventures of Sabrina is living on Netflix, instead.
In sum: when it comes to a Sabrina cameo on Riverdale, you probably shouldn't hold your breath. Unless you have time to pick up some Archie comics, that is.