How Many Episodes Are in Game of Thrones Season 8?
Good Thing Game of Thrones Only Has 6 Episodes Left, Because They're Expensive AF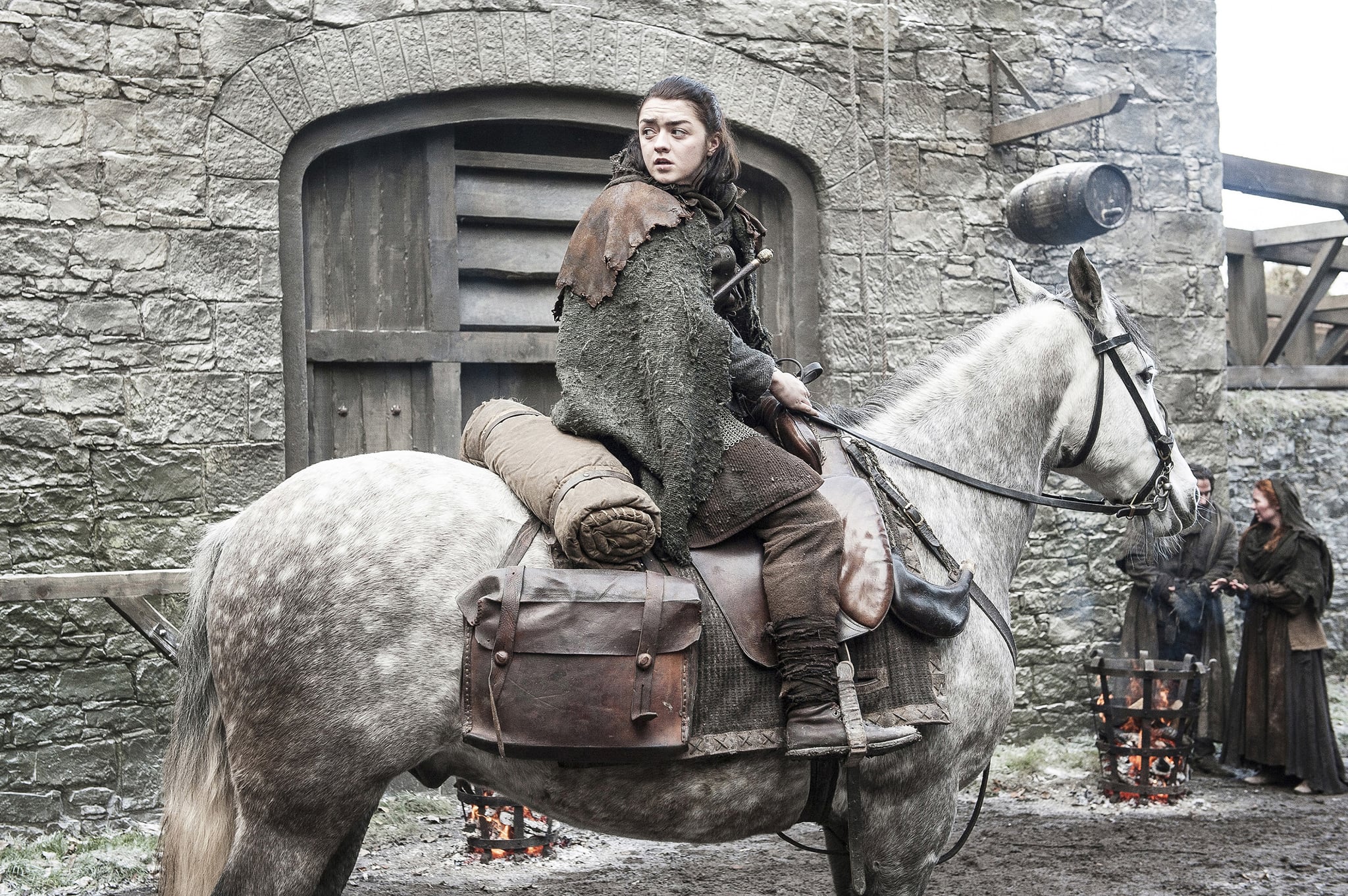 The season eight premiere of Game of Thrones might be almost two years away (why, God?), which is actually a good thing for HBO, since it'll give them plenty of time to save up enough money to make the final six episodes in the series.
*record scratch*
That's right — the last season of Game of Thrones is only six episodes long. What did we do to deserve such a punishment?! While the news is definitely a bummer for anyone hoping for more time with Jon Snow, ice zombie Viserion, and the rest of the crew, there are a few silver linings.
First of all, the episodes are going to be much longer than usual. In fact, it looks like it would be wise to think of season eight as a series of movies rather than a traditional TV show, since the last six episodes will likely be the length of feature films. At the Con of Thrones convention, Game of Thrones sound designer Paula Fairfield disclosed to audiences that episodes of season eight will each span 80 (or more) minutes. Not only that, but each of the episodes will come with a reported $15 million price tag. Yes, I said EACH.
To put that into context, the first season of HBO's fantasy epic cost only $6 million per episode. Clearly the network is upping the ante for season eight, which hopefully means some sprawling battle sequences are coming our way. HBO has already tapped Miguel Sapochnik and David Nutter as directors for the final episodes. These men have experience with some of the show's grandest set pieces, like the Red Wedding in "The Rains of Castamere" and the crazy war zone sequences in "Hardhome" and "Battle of the Bastards." Suffice it to say, we have no doubt that the last season will be the show's grandest one yet.