Hugh Jackman Played Wingman For His Son
Hugh Jackman Once Played Wingman for His Teenage Son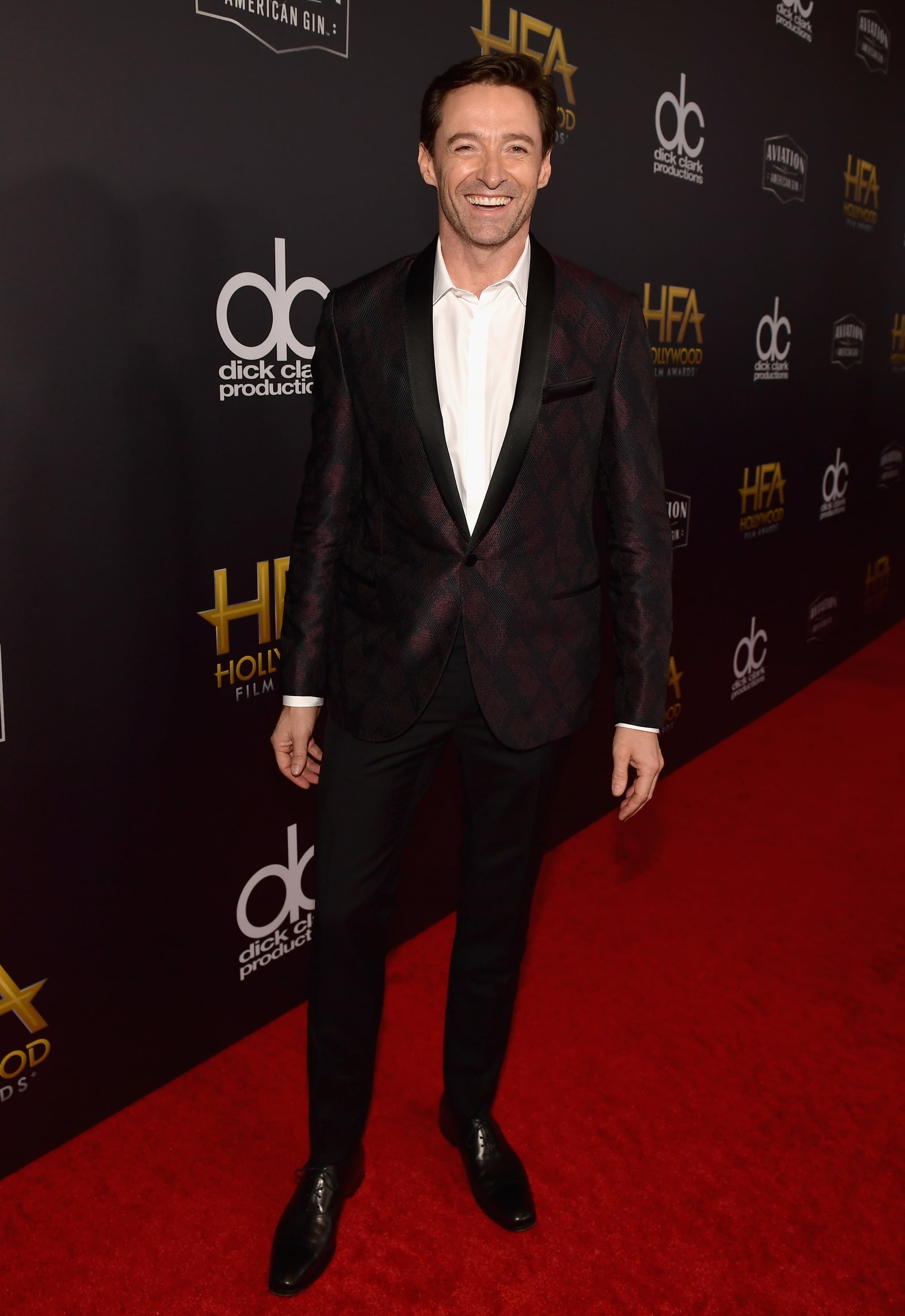 Hugh Jackman is known for his countless roles in many of our favourite films, not least of which is his star turn as Wolverine in the X-Men films. In fact, it seems Wolverine is so iconic that even his son, Oscar, blurred the lines between the character and the actor . . . all in the name of love, naturally.
Speaking at the Hollywood Film Awards on Sunday, Hugh told ET the now 18-year-old used his dad's alter-ego to his advantage when he needed to pull out the big guns to win over girl about five years ago:
"Once he was on the beach, he was talking to a girl, who I guess to be about 15, and he started walking towards me . . . he came up to me and he started walking ahead of the girl, and he goes, 'Dad, Dad, Dad, she's coming over. I told her you're Wolverine, just go with it.' I was like, 'I am the wingman for my 13-year-old boy."
While Hugh did not go on to detail whether Oscar's endeavour to win his crush over was a success, we can't imagine there would be many dads out there with a more impressive job title than that of leading man in a massive movie franchise. Good one, Oscar!