I Don't Know How She Does It Trailer Starring Sarah Jessica Parker
SJP Stars in the I Don't Know How She Does It Trailer
It's not unusual to see Sarah Jessica Parker running all over the streets of Manhattan, but in I Don't Know How She Does It she's playing a woman with a very different set of priorities than Carrie Bradshaw. As Kate, she's a working mother who is trying to balance career with family, and though she's doing the best she can, she's having a hard time keeping her head above water. At home, she has two young children and a loving husband (Greg Kinnear), and at work, she's a financial executive in a job that she loves but frets about its dominance of her time.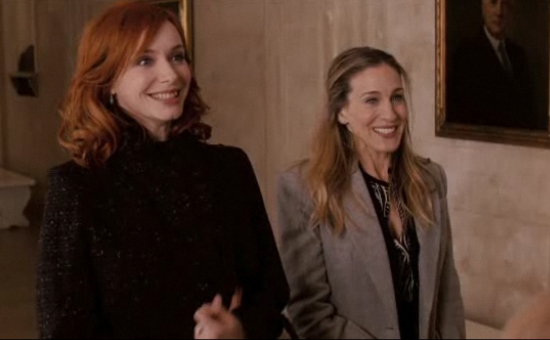 Based on Allison Pearson's book of the same name, the story is one many women will find familiar. The trailer turns Kate's dilemma into a cute, palatable comedy (it even reminded me a little of One Fine Day, without the falling in love bit). I'm anxious to see Parker on the big screen again, so I'm looking forward to this one, plus it's stacked with a ton of other familiar faces like Christina Hendricks, Seth Meyers, Busy Philipps and Olivia Munn.
Check out the trailer when you read more . . .