I, Tonya Review
Review: I, Tonya Will Make You Change the Way You Look at Tonya Harding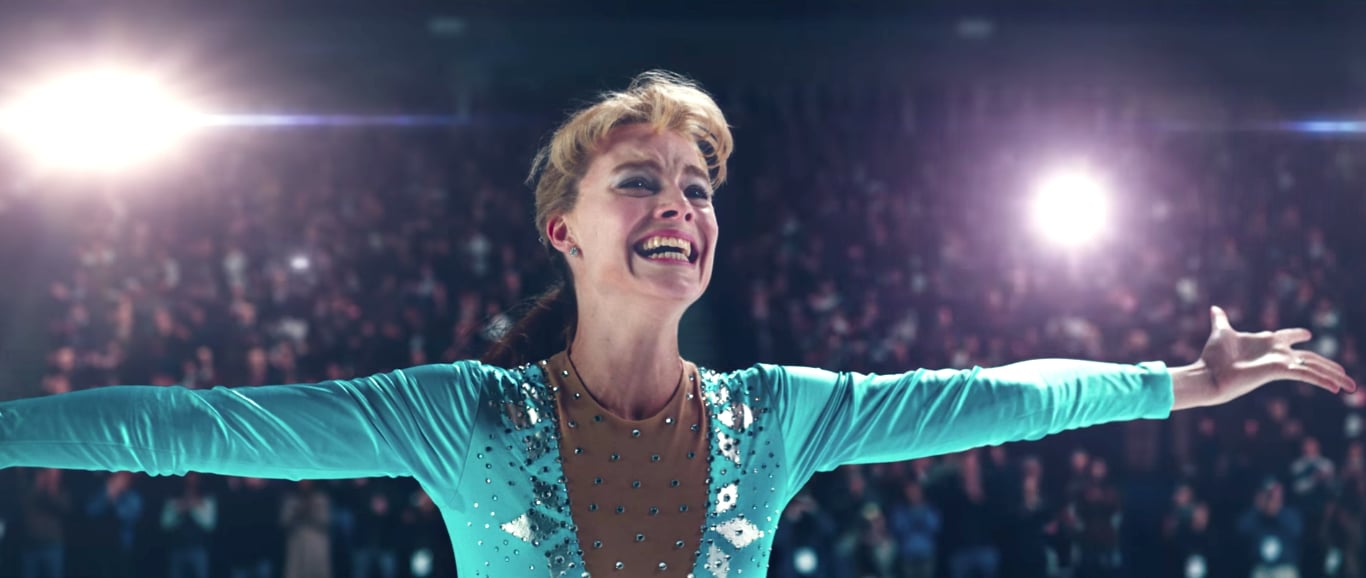 This feature is dedicated to our #NoChangeNoFuture initiative. From the Women's March, to Australia voting yes to same sex marriage, and the #MeToo movement, 2017 taught us to look beyond ourselves and come together as a collective of powerful women who are writing our own history. Join us as we cancel setting one-dimensional personal resolutions this January and commit to being the change we want to see. Because without change, there is no future.
It was about 10 minutes into Margot Robbie's new black comedy I, Tonya that I realised I was laughing — out loud, along with the rest of cinema — at a child on the receiving end of some pretty severe mental and physical abuse. In an instant I sobered up and pondered exactly when I became a terrible person, but also I assumed my reaction was exactly what the director was after. If the entire film is based on contradictory stories, it suits that much of the emotional journey in watching it should also contradict itself.
I, Tonya is the true story of American ice-skating champion Tonya Harding's fall from grace, which reached a crescendo when her rival Nancy Kerrigan's knee was bashed with a baton just after she came off the rink after practice in 1994. It starts with young Tonya navigating her difficult family life — she's the aforementioned child — and evolves all the way up to present day, and it captivates you the entire way through.
The attack on Nancy, and who was behind it, was one of the most-talked about stories of the '90s and has proven to still fascinate some 14 years on. Most people think they know what happened, but the movie is here to challenge everyone — and people can't get enough of it.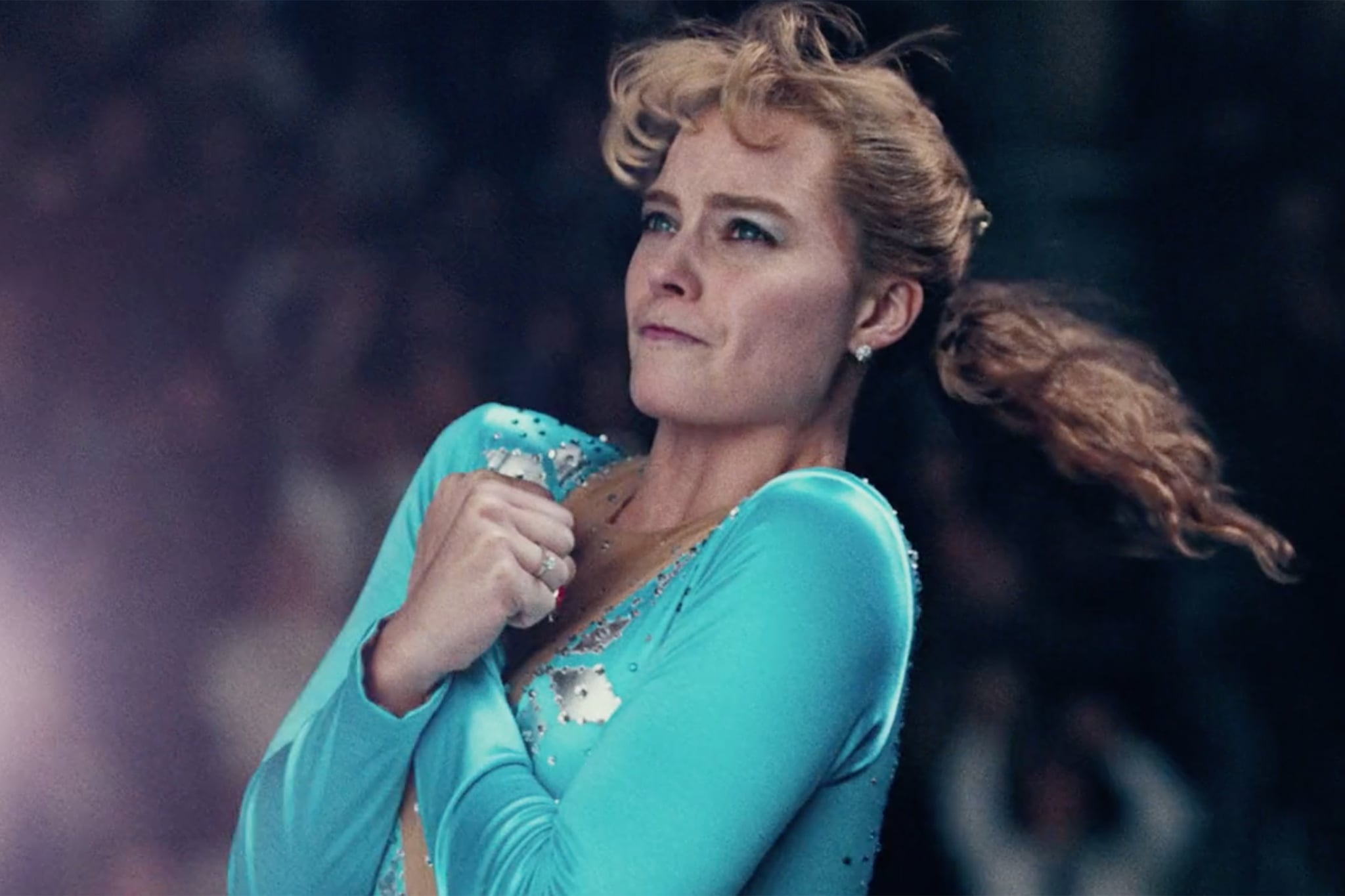 At the box office in the US, I, Tonya has raked in over $14 million dollars and had one of the strongest opening weekends of 2017. Clearly, the story still resonates, and it's doing exceptionally well critically too: on Wednesday, Margot Robbie and Allison Janney were both recognised for their efforts in the movie — Margot playing Tonya and Allison playing her completely dysfunctional mum, LaVona — with nominations for Best Actress and Best Supporting Actress Oscars respectively.

The story always divided people because, well, it seemed like everyone who was involved lied at one stage or another. Tonya always denied she had any knowledge of the attack, but the public was convinced she was in on it, and this is where the concept of I, Tonya, the film, becomes interesting.
Instead of hearing victim Nancy Kerrigan's side, we hear Tonya's. And it's a sympathetic version, which forces you to seriously question every assumption you ever had about her. At the opening of the film we're told that the movie is based on real, wildly contradictory interviews with Tonya and her ex-husband Jeff Gillooly, so you know to take everything with a pinch of salt — but the empathy you feel for Tonya throughout is undeniable.
From what we see in the movie, Tonya was terribly abused by her mum as a kid — pushed off chairs, hit hard in the face, slammed into walls, beaten with a hairbrush — and that violent lifestyle just seemed to never leave her. She met Jeff as a teen and while they were happy at first, their relationship soon dissolved into a disturbing recreation of her relationship with her mum. I won't spoil the story for you because it's worth seeing yourself but I will say this: what Tonya says she experienced in her life is the kind of stuff I wouldn't wish on my worst enemy. The kind of stuff a lot of people don't ever get over.
Instinct and human nature tell you to care about Tonya's wellbeing, but that doesn't marry up with the perception of her that I've grown up with. My mum lived for the Tonya/Nancy story in the '90s, and totally believed the former was guilty — she could not be convinced otherwise. Naturally, I always just agreed with her, but I walked out of I, Tonya with a completely different perspective. Not surprising, considering the film could almost be seen as Tonya propaganda, but still intriguing. We get to see a side we've never paid much attention to, and it changes everything.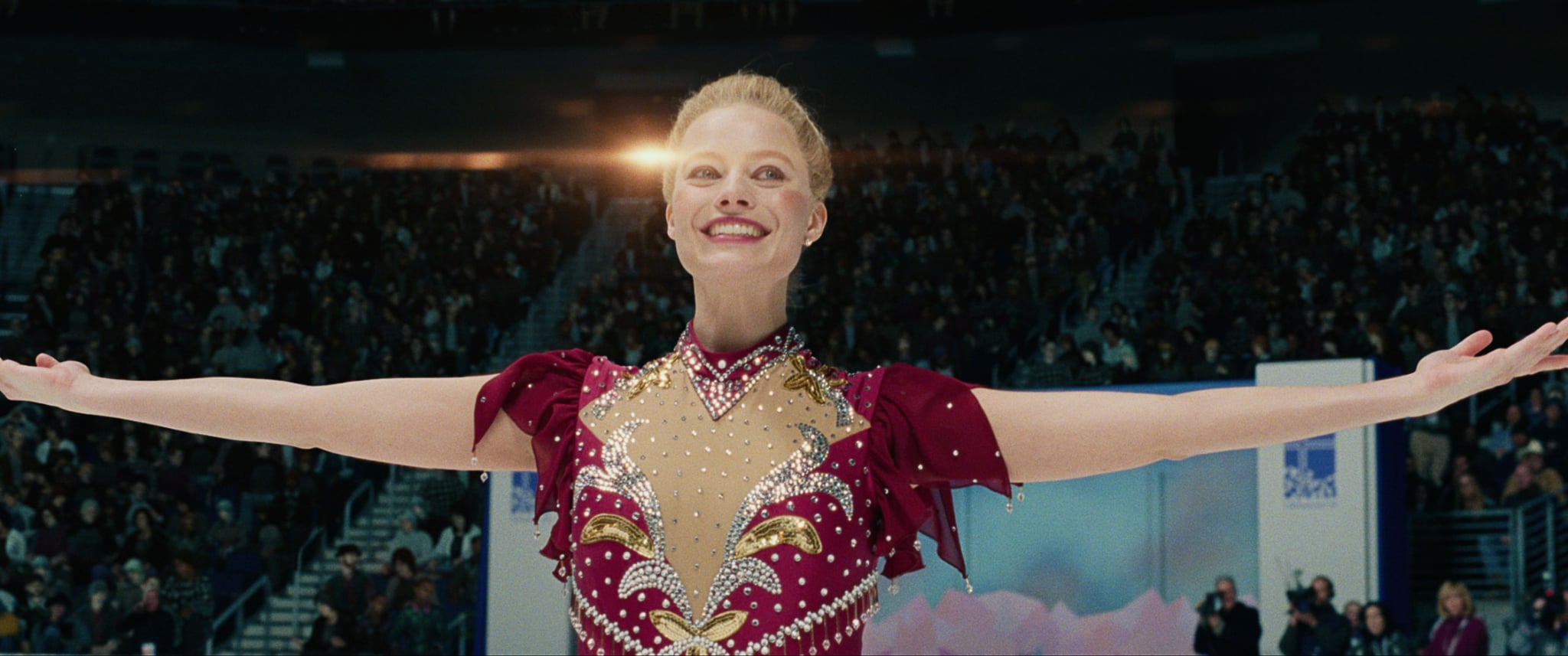 From an entertainment perspective, the movie is near perfection. Brilliant casting and acting (Margot, Allison and Sebastian Stan, who plays Jeff, are completely convincing as their characters), packed with laugh-out-loud moments that will make you question yourself as a human being, and a gripping story that your hands will itch to Google throughout.
My one gripe? Those few times the characters break the fourth wall and talk to the camera — most often in some of the movie's most intense scenes. The technique felt a little unnecessary and pulled me out of my transfixed state, so I'd have preferred if they'd left that out of the final cut. Despite that, the movie is excellent and well worth the money spent at the cinema.
In our opinion, the take-away from the film is the most impactful part. Yes, Nancy Kerrigan is and always will be the true victim of the entire situation, but is it so crazy to see Tonya as someone who suffered too? Of course, if she was intstrumental in planning the attack then she deserved her punishment, and has done the appropriate time. If she's telling the truth — she says she knew Jeff and his conspirators were planning something, but didn't know what — then what happened to her was grossly unfair and, ultimately, her life was destroyed by the men around her.
Either way, I, Tonya does one very important thing: it calls for change. It asks us to reconsider who Tonya Harding is, and reassess her as more than the 'white trash' she was so often accused of being.
In this era of #MeToo and #TimesUp, it seems only right to listen to Tonya Harding's truth and at least consider it might be accurate. At the end of the day, as long as we have conflicting stories, we won't know for sure — but I, Tonya made us see things differently, and that's always a good thing.
I, Tonya opens in cinemas nationwide on January 25.