Iggy Azalea Blames Britney Spears For "Pretty Girls" Flop
Iggy Azalea Blames Britney Spears For Poor Promotion of "Pretty Girls" — but Is It Fair?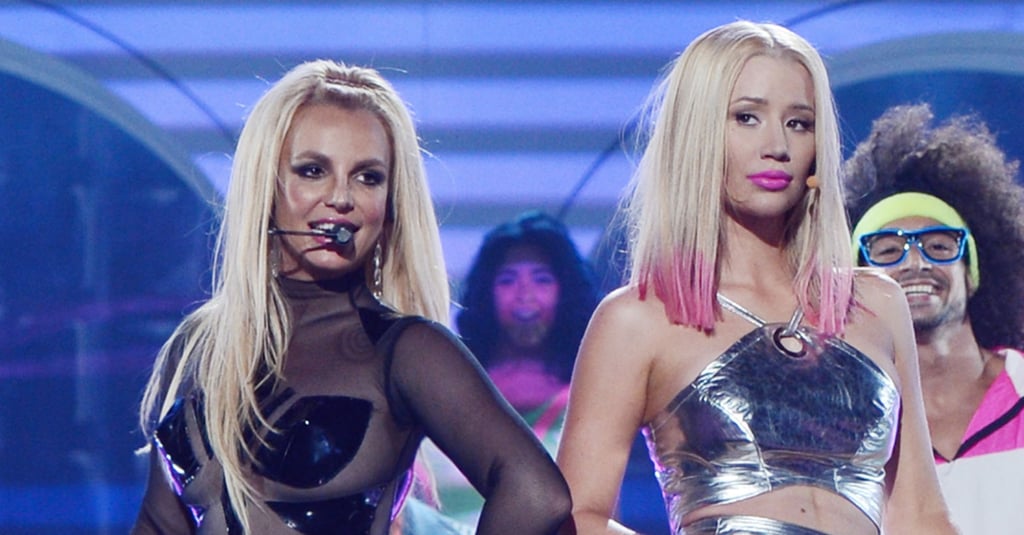 Iggy Azalea is getting attention for some recent comments she made about the success — or lack thereof — of the Britney Spears song "Pretty Girls," which she was featured on. Even though the video for the song, which Iggy and Britney both star in, has over 78 million views, the tune has only hit number 29 on the Billboard Hot 100 since it was released in early May. On Monday, after a fan tweeted that the song "flopped a little bit," Iggy responded, saying, "It's difficult to send a song up the charts without additional promo and TV performances, etc. Unfortunately I'm just featured . . ." Britney fans soon caught wind of the conversation and called out Iggy, accusing her of shading Britney and her team, to which Iggy defended herself:
It's true that the duo hit the stage at the Billboard Music Awards to perform the song for the first time, but we haven't seen the two together since. And technically, it is Britney's song. Do you think it's fair for Iggy to blame Britney for the song not doing better on the charts? Let us know below.