I'm a Celebrity Elimination Interview With Nazeem Hussain
Nazeem Hussain on Life in the Jungle: "Everyone Rubs You the Wrong Way"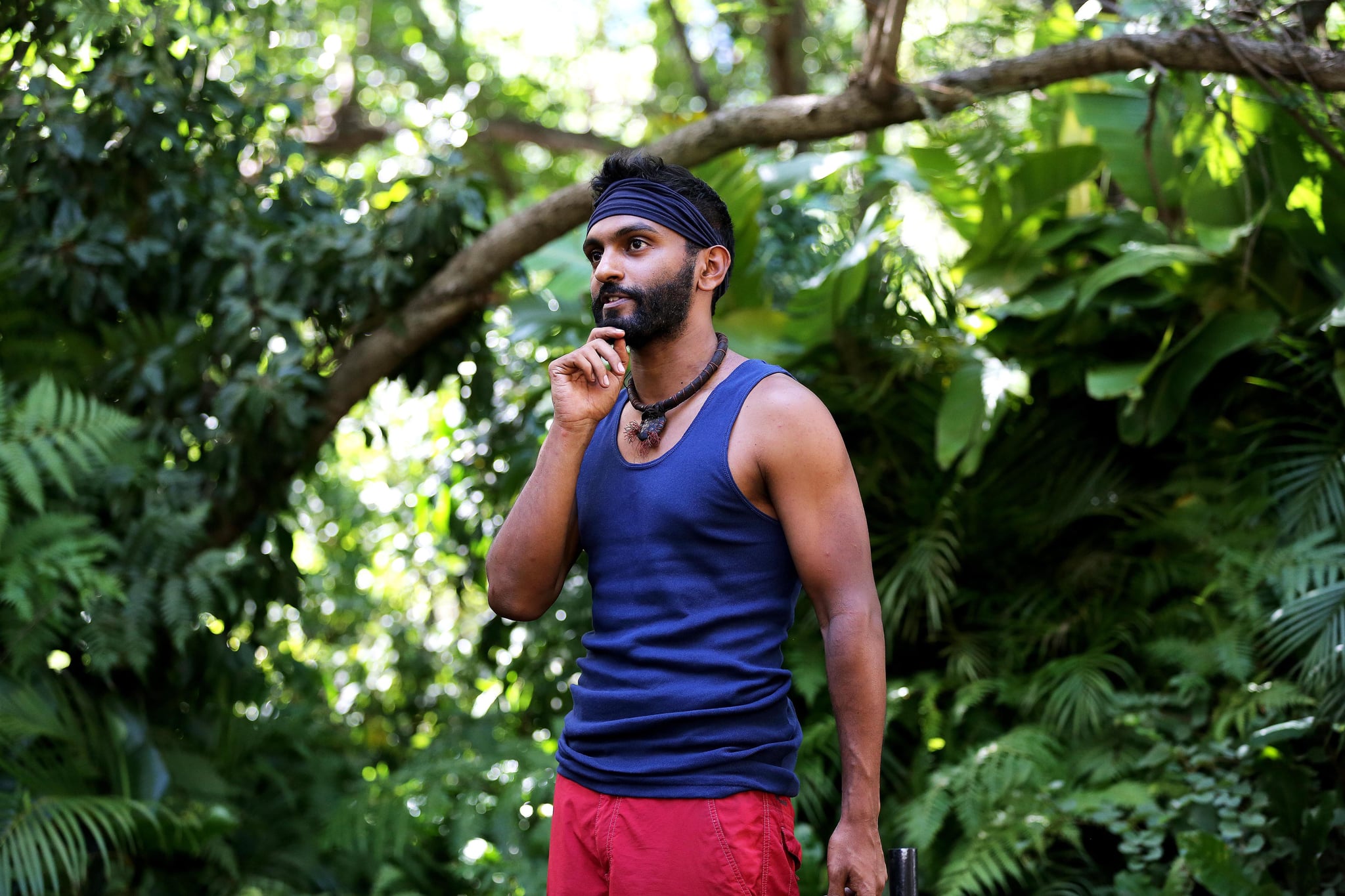 Comedian Nazeem Hussain quickly became one of the favourite stars on this season of I'm a Celebrity . . . Get Me Out of Here!, thanks to his gentle nature. He came across as funny, of course, but also open, kind and selfless, and in the six weeks he was there, he managed to remain relatively scandal-free.
Now that he's out of the jungle — he missed out on the finale by one day, poor guy! — he's appreciating the creature comforts life has to offer, and looking back on a wild adventure with people he didn't necessary think he'd get along with. Scroll to read!
POPSUGAR Australia: How did you feel about leaving?

Nazeem: Oh look, it was bittersweet. It was 44 days that we were in there and it would have been nice staying in one extra day, especially knowing there were 100 votes that came in in the last one and a half minutes — that hurt a bit. But you know what, I thought I'd be there a week, maybe two weeks, max — I'm not very well-known in Australia so I feel like I was punching above my weight [laughs]. I'm very happy Australia gave me a chance and it was so worth it.
PS: Was it? Everyone's always glad to leave but they also seem to be glad for the experience . . .

Nazeem: At the time it's hard to put the experience in perspective, because it can feel really tough. It's not a TV jungle. You're literally in the jungle, cut off from the real world. You don't have access to loved ones, you don't have much food, you're living on top of each other with people you might not necessarily want to like . . . it's tough! But once you get through some of those tough times you start to appreciate how amazing the experience is. Hopefully I'll leave with those memories and maybe be a bit of a changed man.
PS: What was the first thing you ate when you got out?

Nazeem: First thing I ate . . . someone handed me a pack of Tim Tams, and I ate half that packet. I hadn't even gotten to the studio yet, and I sat down with Chris and Julia and while they were playing packages I was just grabbing handfuls of M&Ms, people were handing me drinks and I was just barely paying any attention to all their questions. I've eaten so much chocolate, and then I had lasagne, salad . . . chocolate cream tart. I've had a lot of stuff I probably should mix, actually [laughs].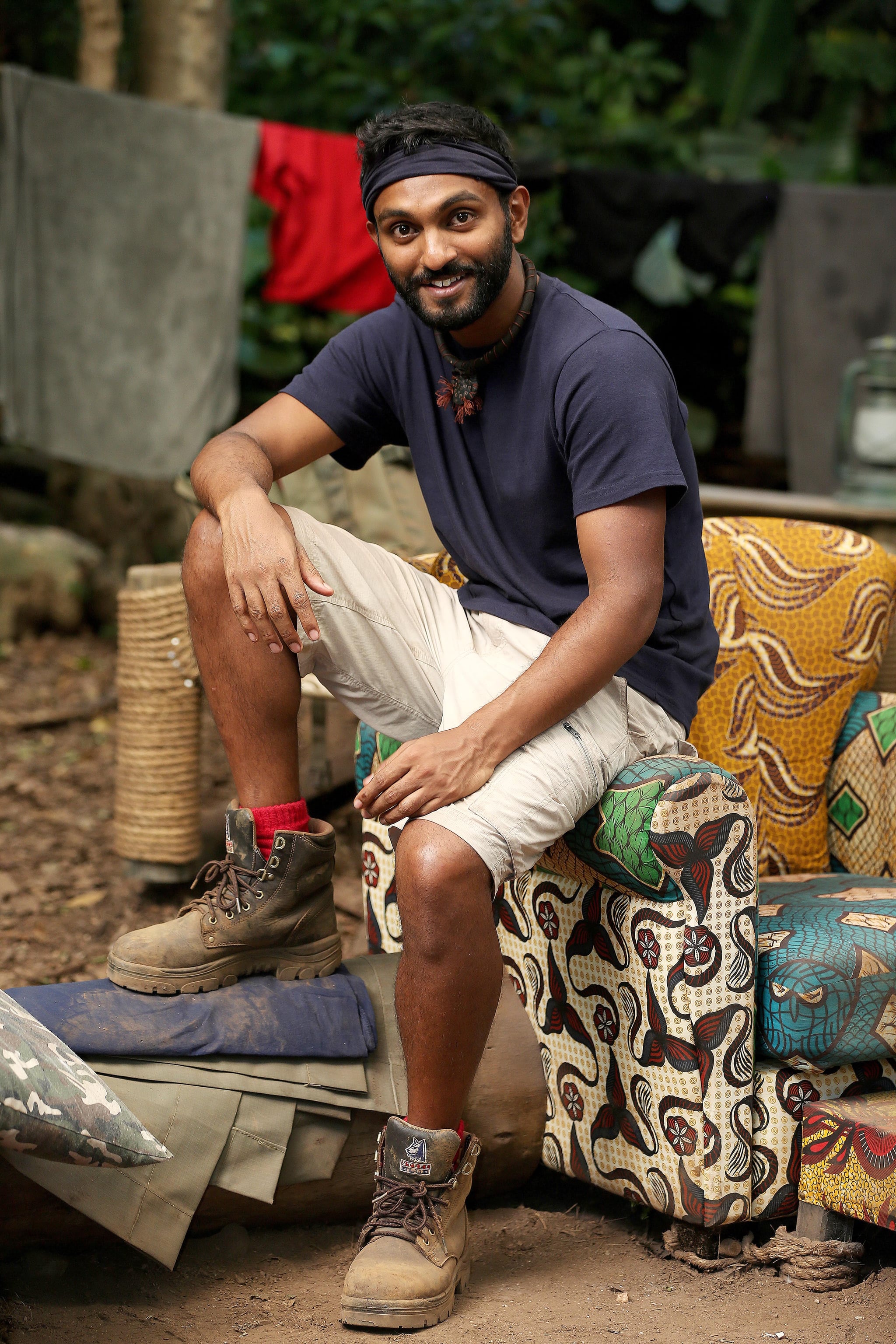 PS: When you first meet all the celebrities, do you have preconceived ideas of who they are and who you might get along with?

Nazeem: Well, that's if you know who they are! To be honest, I didn't know a lot of the people who were there, and I'm sure all of them didn't know who I was. But yeah, you do! You meet people and you go, "Oh, that's that person and she did that," or, "That person has done and this." You definitely have preconceived ideas but fortunately in the jungle all of that is stripped away. You can only be yourself. You can put up an act for as long as you like, but you'll get found out pretty quickly. People like Steve Price surprised me — I didn't want to like the guy but ultimately you have to, because he's a nice guy! He means really well.
PS: Being in media you tend to see more negative stories — Steve had a reputation as an antagonising sort of person, but he turned out to be so nice.

Nazeem: Absolutely. The guy is a gentleman. We obviously have very, very different views on a lot of things but we got past the point where we just wanted to argue — because you're not listening when you're arguing. We got to the point where we respected each other and listened to each other.
PS: Who were your favourite campmates?

Nazeem: I love a lot of people but Dane Swan is a cool guy. I really like Casey Donovan, I would love to see her take this out. She's such a genuine, warm-hearted chick. I felt like she was a sister, she felt like — I think — that I was kind of like a bro to her. We just clicked. She's so cool. She deserves all the love.
PS: I'm so glad everyone got to see this side of her — she's such a legend!

Nazeem: Yeah, and she won Australian Idol because she's an amazing singer, but people haven't gotten the chance to know her as a person. She has the best voice in the country but she's also got the best heart in the country. She's such a great chick. She never said a bad word about anyone.
PS: Did you have any least favourite campmates, or anyone who rubbed you the wrong way?

Nazeem: [Laughs] Everyone rubs you the wrong way, even if you love them. Like Nat Bass [Natalie Bassingthwaighte], one of my favourite people in camp, she's awesome. But, when she gets excited, her squeal is so loud and so high-pitched that I'm sure it deafens all of the baboons. But you know what, she's lovely so you sort of forgive her and change your mind [laughs].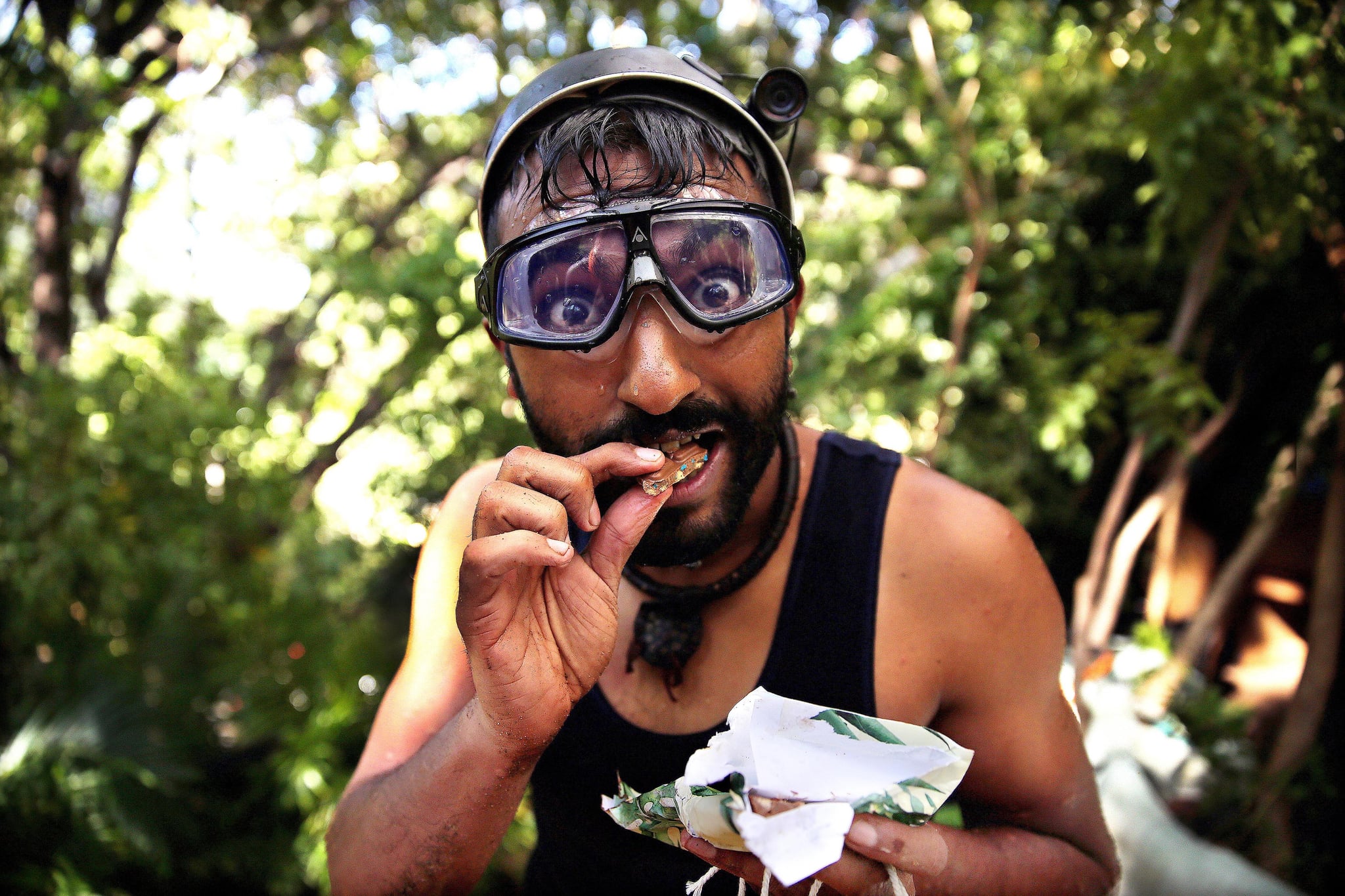 PS: What was the hardest period of time in the jungle for you?

Nazeem: Well, before we go in we speak to the doctors and psych. The psychologist said that days four to eight are the toughest days, when you start to come to grips with the reality of what you're doing — and I think she was right! It was about that time when you really get homesick and you start to go, "What the hell am I doing in here?", you look around and you're like, "These people . . . I don't know them. Why am I here?" You have a lot of questions. But then you quickly start to see the positives: you're around inspiration, amazing individuals and you're never going to get that opportunity again. So while there are dark days I think sometimes you need them, to appreciate the little things. Lots of light, lots of shade.
PS: If you had to choose, what is one of the trials that you could never do again?

Nazeem: Oh, god. The food ones were the worst. A lot of the other ones, like bungee-jumping, swimming with snakes and crocodiles and that, they are scary and challenging, but they don't enter your body! Whereas when you eat gross food, you have to live with that grossness.
PS: I can't even watch it, it's so terrible.

Nazeem: Imagine me! I had to put that stuff in my mouth! Actually, it's probably the right decision not to imagine me. Don't ever try it! [Laughs]