Interview With The Bachelorette's Cam Cranley February 2017
Cam Cranley on Life Post-Bachelorette: "I Have No Doubt We're Going to Become Old News Very Quickly"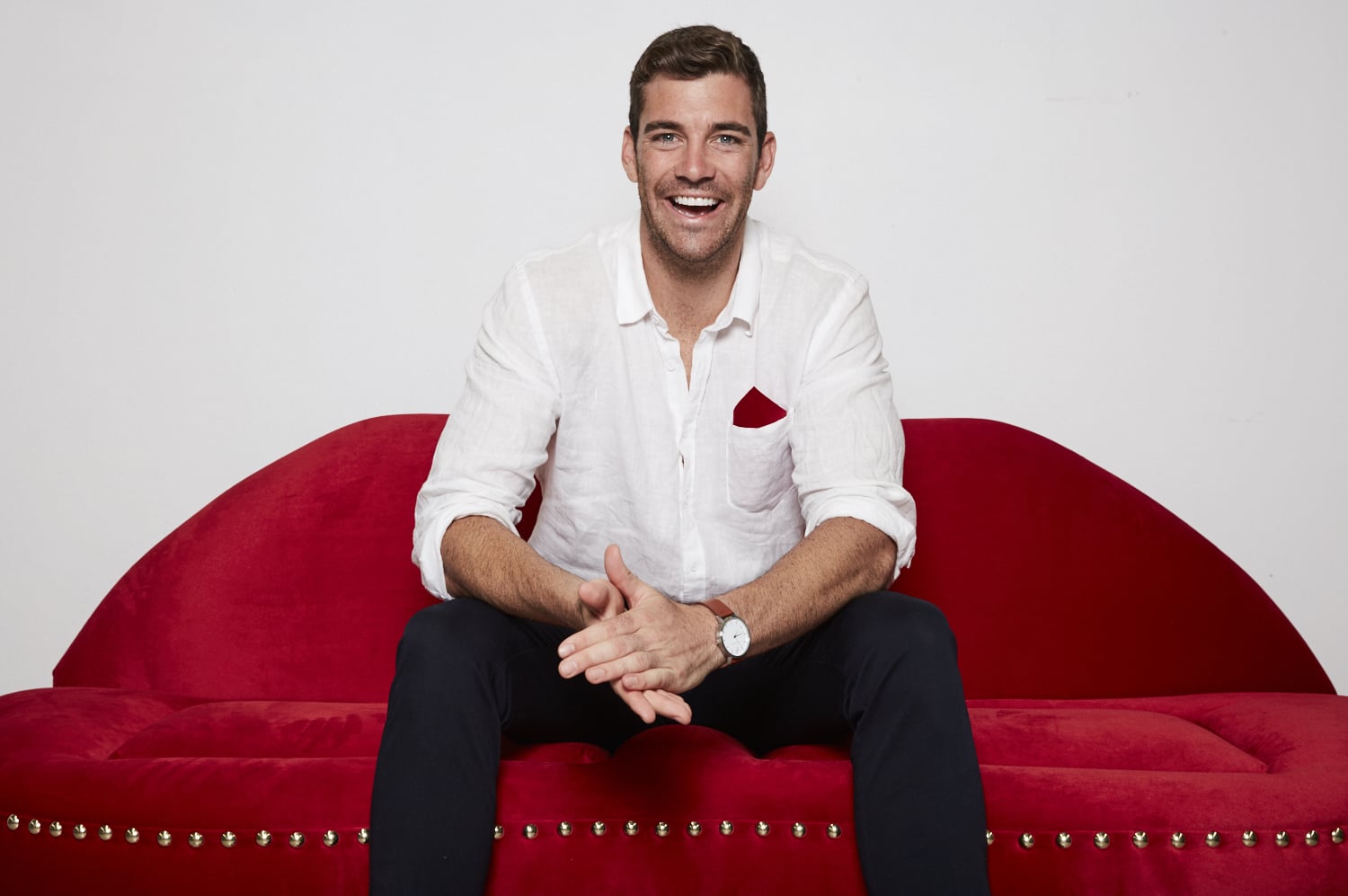 You'll remember Cam Cranley from The Bachelorette last year because, well, how could you forget him? Handsome, charming, kind and obsessed with Disney and puppies, he was almost too good to be true — except it is true and he is a real human being. I know. It's been almost four months now since he left the show, but as always with past reality TV contestants, he's become a regular fixture on the Australian social scene.
While he's still working as a firefighter, he's also picked up a few gigs here and there — and the latest is one we can really get behind. Hitting the streets of Sydney to promote the new Magnum Red Velvet (get in our mouths immediately), Cam brightened plenty of people's days on the most apt day of all: Valentine's Day. He also consumed 12 Magnum Red Velvets, which I think is essential info.
Afterwards, Cam kindly gave us some of his time so we could find out what his life's been like since leaving the show, and what exactly is up with his friendship with Georgia and Lee.
POPSUGAR Australia: Hi Cam! So it's been a pretty big few months for you . . .

Cameron Cranley: [Laughs] It has! It's kind of on me though — like it is what you make it. I went, "Well, it's reality TV, it's only short-lived — I may as well have a bit of fun and do all these crazy things while I get invited to them." And you know, I have no doubt that we're going to become old news very quickly. I'll have fun while I can and see what happens!
PS: Speaking of . . . Tell us about this Magnum gig.

Cam: I love Magnums, basically! It's one of those things where they reached out and it's like, "Are you kidding?" They said, "Look, we have this idea for Valentine's Day, there's obviously a massive chunk of the population that's still single . . . We have this new Red Velvet flavour, why don't we share a red velvet couch with them." And I said, "Great idea, I'm 100 percent behind eating Magnums on the couch." [Laughs]
PS: Can't get a better job than that, really.

Cam: Literally! It was actually a really good experience.
PS: How many Magnums were consumed?

Cam: I had close to 12 on the couch. They're really good — but I wouldn't eat 12 if I were you.
PS: Holy smokes! We'll take your advice. How is life post-Bachelorette?

Cam: It's a bit same-same but different. It's mostly a juggling act for me personally, I'm trying to make the most of it all now. I've got my normal firefighter life, and it's a busy period — I can find myself standing up all night in a bushfire and then the next morning pack my bags and fly to Sydney [for an event].
PS: That must be a huge contrast.

Cam: It is, honestly! At one point we went to a house fire, put the house fire out, went back to the station, had a shower and went straight to the city and had a red carpet event. It was really weird.
PS: I love that you're still a firefighter proper.

Cam: Oh yeah, it's a huge part of my identity. I love my job. I love going to work and seeing the guys and hanging out with them . . . it keeps me grounded, too. It doesn't matter who you are or what you're doing, you've got to pull your weight.
PS: When you left the show you were pretty hurt at being let go. Now you're friends with Georgia . . . how did that all come about?

Cam: [Laughs] OK, I'll give you the full story. Georgia was travelling with her family before the show aired and she came across a magazine that had a Mr. March, Mr. January in it. She's basically messaged Lee and gone, "Oh my gosh, I so want to message this to Cam," and Lee said, "Why don't you do it? Go on. I don't mind." So she sent it to me and it was a shock at the start — confronting, trying to work out what's happening — and then I realised that was Lee's way of saying, "You know Georgia, if you want to talk to anyone you should do it with Cam." So Georgia and I spoke throughout the show, which was good because it cleared up a lot. On the night I left, we didn't get to talk much. She was upset, I was upset and we didn't get to clear anything up — I just left. It was good to actually explain and talk through things . . . Then through necessity we moved to a place of friendship, and haven't looked back.
PS: Was that hard for you?

Cam: Um, initially. But Lee and I were so close and I was happy for him that he'd found Georgia at the end of the show — it was more like I had to do it for my friendship with Lee. And I knew that if I was going to be seeing Lee I was going to be seeing Georgia and it wasn't going to be OK if I had anything for Georgia still. I guess I had a couple more months than anyone else because I started talking to Georgia before anyone else. We got to a good place with it, so when I saw her it was just pure friendshpip and a shared experience.
PS: Ahh, this makes sense! You guys seemed like such good friends straight away.

Cam: Yeah, I was speaking to her throughout the whole show. The other guys hadn't really spoken to her at all.
PS: Cam, you sneaky person!

Cam: [Laughs] Well, we all had each other and she had Lee, but obviously she couldn't talk to Lee about the stuff with Matty and the other guys.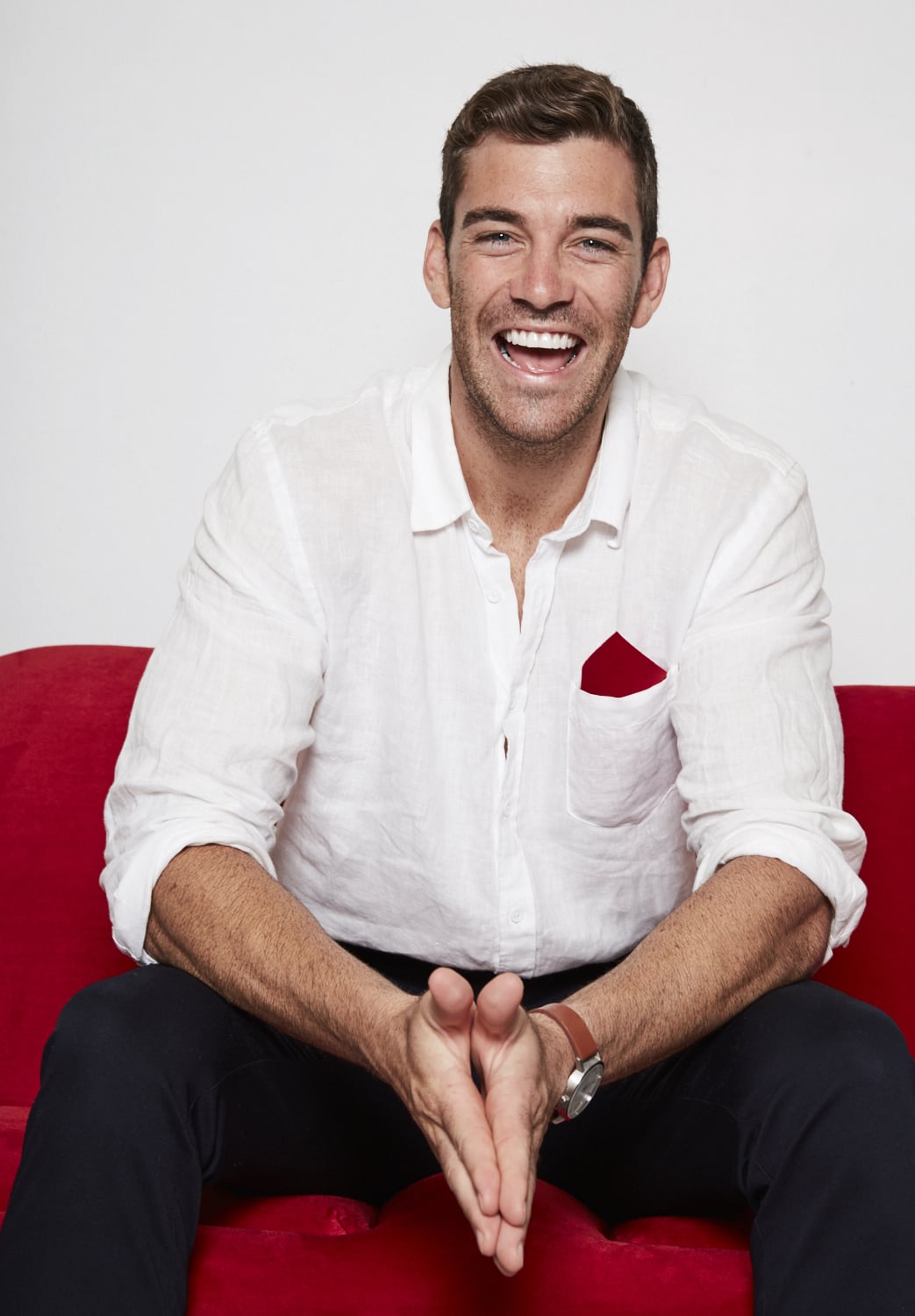 PS: Would you consider being the next Bachelor?

Cam: Um, I don't know. I take everything on its merits so I'd weight it up and have a think about it. I'm not sure I'm the best fit. I'd consider it — it's still a cool way to meet someone . . . but yeah, I don't know. It's hard. It's very public.
PS: Are you single?

Cam: I am. I dated for a while but I am single.
PS: Did you go on Tinder?

Cam: [Laughs] No. I'm all about meeting people organically and naturally. There was this girl I knew before but we started dating and then she moved away for work. She got a promotion and moved away and I was like, "Alright, the one person I actually decided to try and date moved away . . . Typical!" I wasn't even angry, I was like, "Yep, cool, whatever. Typical." [Laughs]
PS: Do you get a lot of girls approaching you now?

Cam: Yeah. It's so hard . . . mostly because of how I want to go about meeting a person. Some of the other guys might enjoy [all the attention] but I more want to meet someone, have a chat to them and message them and then go on the date, do it properly. Rather than someone coming up and going, "Hey Cam, how you going, I LOVE Disney too!" Actually one girl, I spent two hours talking to her and she pretended she hadn't watched the show. I was like, that's perfect, great! And then when I went to text her, it turned out I'd received a message from her already on Facebook the night I left [the show] saying, "Oh my god, I love you, I can't wait 'til you come to my city." She spent two hours pretending she had no idea who I was! I was like, "I'm not even sure if I'm upset about that — that was some commitment!" [Laughs] That's kind of the gist of what happens. I'd rather people would just be straight-up and honest. Just be honest! It makes things so much easier.
Head to Coogee Beach between 12 and 4 p.m. on Saturday, February 18, to take a snap on the Magnum Red Velvet couch and try the new flavour!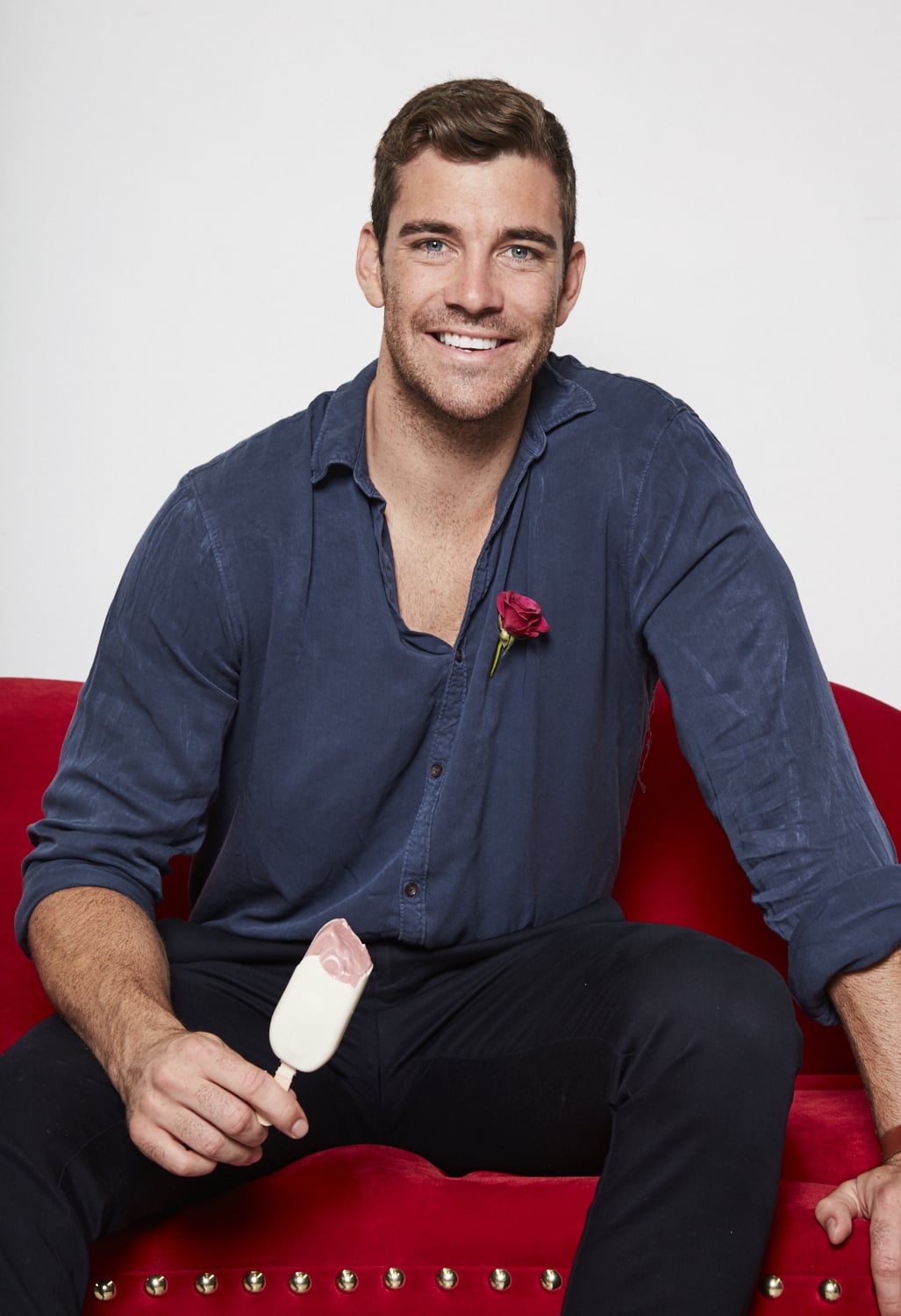 Image Source: Supplied