Interview With Tolyna From The Bachelor Australia 2016
Tolyna on Her Bachelor Elimination: "A Blonde Had to Go and I Was It"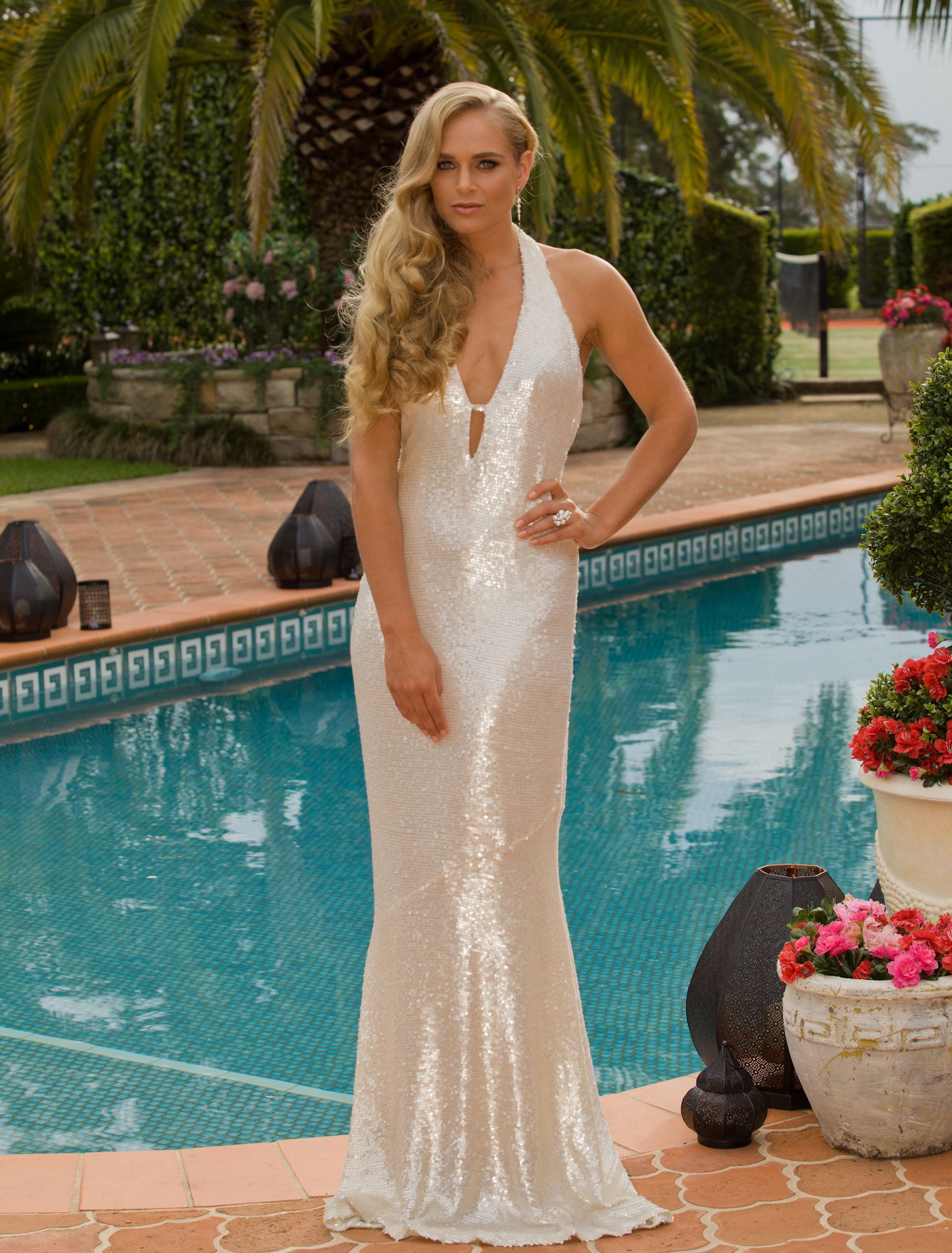 Victorian personal trainer Tolyna Baan gave love a red-hot go on this season of The Bachelor, but it unfortunately wasn't enough to secure her a rose in the third episode of the show. Along with top contender Tiffany and Disney-lover Janey, Tolyna was let go at the rose ceremony — so we chatted to her about the experience. Scroll to read!
POPSUGAR AUSTRALIA: Sorry to hear you go! How are you feeling about it all now?

Tolyna: I'm sad to be gone, because I was enjoying my experience in the house with the girls, and the cast and crew. But a blonde who didn't have a connection had to go, and I was it.
PS: Did you expect to go at that point?

Tolyna: I was expecting it at some stage. I was maybe thinking I had another week or another rose ceremony, or the next couple, but I did expect to leave pretty early on. It's OK!
PS: Did you feel like you had a connection with Richie?

Tolyna: No. Sometimes with me it takes a little bit longer to get a connection, and I really need that one-on-one time. I am a one-on-one person, especially in such a big group . . . but yeah.
PS: How did you find the dates with Richie? Did you get much personal time with him at all?

Tolyna: I think the most was at the Woman's Day shoot, where it was Kiki, Faith and I. But this time, barely, especially on the roller derby date, because there are so many girls. I go into competitive mode when I get into sport and just think about winning.
PS: When you met Richie, did you feel like he was someone you could get invested in? Or was he not your type?

Tolyna: It was hard, because it was so awkward. I was nervous, which is unlike me, and he was a bit awkward.
PS: Did you enjoy being in the mansion?

Tolyna: I absolutely loved the whole experience. I was getting to know somebody as well, which is something I also love to do. But I wouldn't have fought for any time like the others did.
PS: Do you think any of the girls stand out as potential front runners?

Tolyna: There are a few! I can't . . . I'll say for me, I'm going to go with a blonde.
PS: All the front runners are blonde! How did you find the whole experience?

Tolyna: I honestly didn't have any expectations coming into the show. I never really watched the show prior to it, so I had no idea what I was expected to do. I think I watched a couple of episodes of Sam's season last year, so I really had no idea. When I applied, it was off a whim. So for me, the whole experience was amazing, and I'd do it again tomorrow. I'd prefer to have the choice with 22 men [laughs], but honestly, I had an absolutely amazing time.
PS: How did you find the other girls? Were there any that you clashed with?

Tolyna: I reckon if I stayed in longer, I may have clashed with one person in particular.
PS: Who was that? Keira?

Tolyna: No.
PS: Did you have issues with this person?

Tolyna: No. Just the attention seeking and behaviour I was not in favour of.
PS: Is that person flying under the radar on TV?

Tolyna: Oh no, she's cray-cray!
PS: And you can't name this person?

Tolyna: I'm choosing not to say.
PS: OK! So how did you find Keira then?

Tolyna: I'm going to say . . . However they are portraying those girls on TV, each and every one of those girls is exactly like that.
PS: Alex and Keira had that big fight last week — were you there? Was it as heated as it looked?

Tolyna: Yeah, I pulled Alex out of it. That was pretty intense, that's why a lot of girls walked away from the situation. Keira had her opinion, Alex wasn't going to back down with hers . . . But for me, when it got personal, that's when I took Alex out.
PS: Who were your closest friends in the house?

Tolyna: I really got along with Mia. We are quite sporty, so we did a lot of workouts together. She's just very down to earth, which I respect.