It Chapter 2 Cast Video Interview
The It Chapter 2 Cast Played an Intense Game of Horror Movie "Would You Rather," and I'm Still Creeped Out
Twenty-seven years later and, yep, you guessed it: everyone's least-favourite demented clown is back in the poor town of Derry once more. With the all-new It Chapter 2, Pennywise has returned in the year 2016 with the older and wiser Losers Club reuniting to try to defeat the dancing clown once and for all.
In celebration of the sequel, we sat down with the cast to play a round of horror movie "would you rather," where they were tasked with making some incredibly hard decisions — including if they'd rather open a bag of Doritos in A Quiet Place or unload the dishwasher in the Jurassic Park kitchen . . .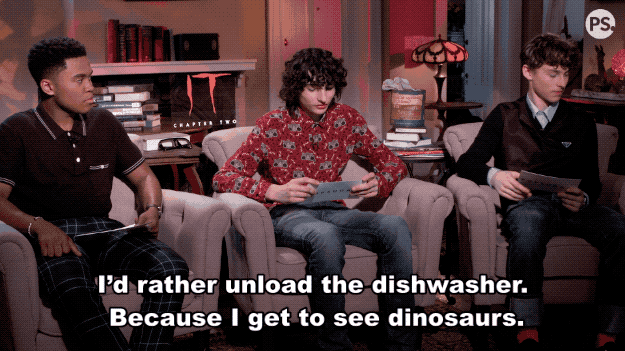 . . . and deciding which group they'd rather have knock on their door: their "tethered" doppelgängers from Us or a pack of killers from The Purge.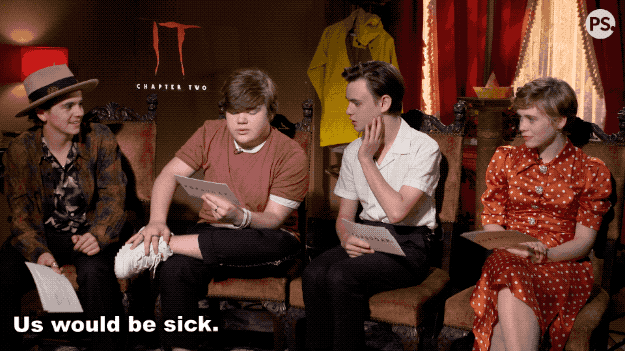 Check out the full video above, and watch Pennywise in action once again when It Chapter 2 hits theatres Friday, Sept. 6!