Jaime-Lee Bachelor 2018 Elimination Interview
The Bachelor's Jaime-Lee Reveals She Has Found Love Since Leaving the Mansion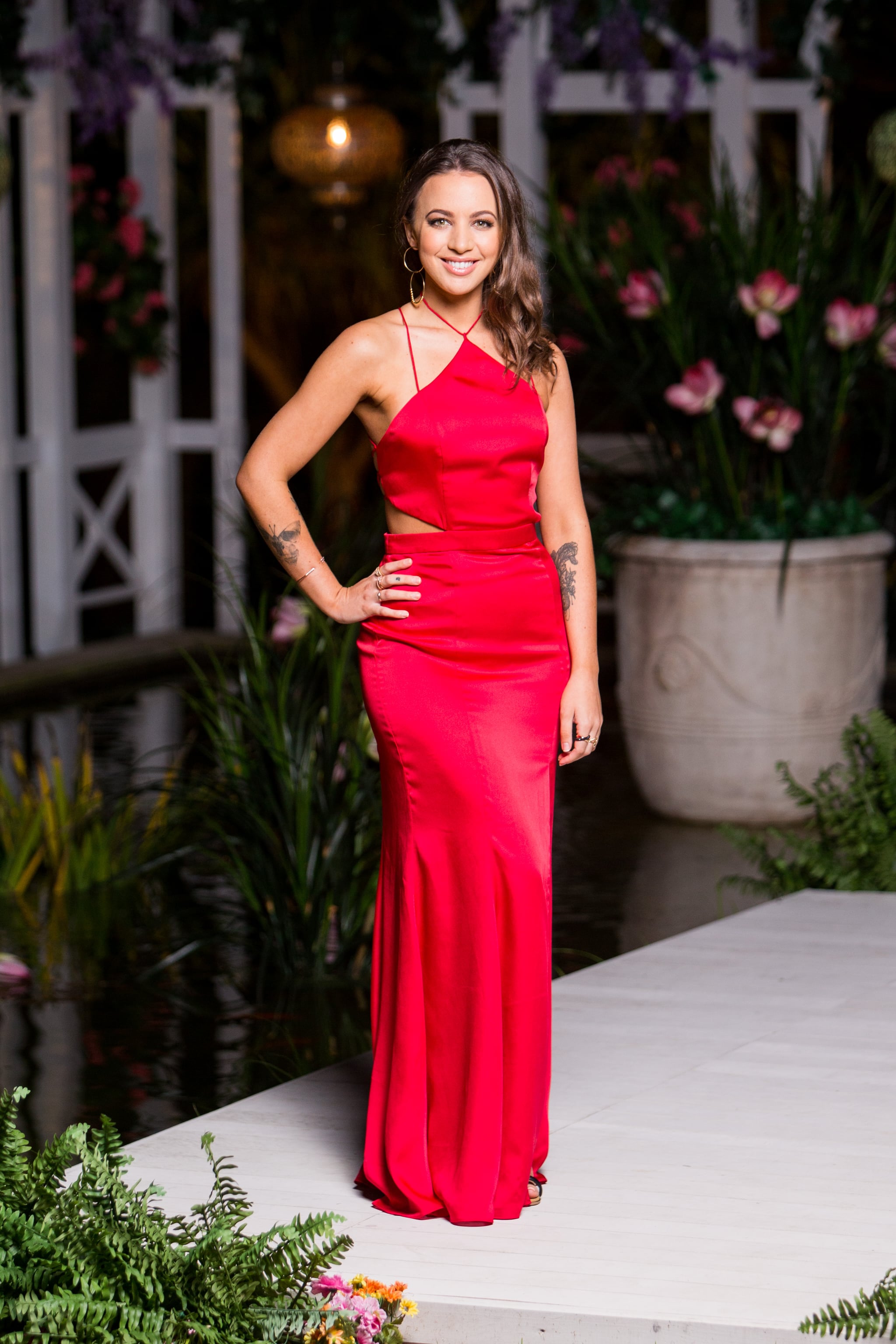 From the moment Jamie-Lee entered the mansion she'd made an impression on Nick with talk she would fast track her way to the end based on their instant connection. However, after a very awkward single date, it was evident the initial connection had since fizzled, resulting in the 27-year-old leaving the mansion during Wednesday night's rose ceremony.

We caught up with Jamie-Lee to find out what went so wrong in her quest for love and what her relationship with fellow contestant Brooke really entailed.
POPSUGAR Australia: How has it been watching the show back so far?
Jamie-Lee: It's surreal! I've always watched The Bachelor in my spare time but it's really weird seeing myself on TV. But I'm really proud of who I am as a person and I think I was really true to myself and as weird as it sounds, I'm really proud of the decisions I made — I think I did my best. It's very different . . . you're not used to dating like that. It's so crazy and everything's happening so quickly, you've got to form a connection, but I think I did the best I could.
PS: Did you expect to go when you did?
JL: I honestly thought I'd leave after my single date, I really did. Nick had great connections with all of the girls and unfortunately, we just didn't have that spark between us. Whether that was just a matter of timing or the fact that we just didn't gel . . . we never had the chance to really figure that out. When Tenille left I thought, OK, things happen for a reason, maybe I'll get the chance to really get to know him and see if something will happen on the next group date, but unfortunately I couldn't participate in that group date which meant we didn't get to spend any time together. So yeah, it was a given to me. I knew I was leaving. It just didn't work out and that is totally OK. There are 20 girls in the house and he's not going to fall in love with every single one.
PS: Your single date seemed to go horribly wrong. What happened?
JL: You know what, I actually really enjoyed the date, I had fun. It was difficult, that sword was literally longer than me and I struggled, but I had fun. I might have looked a little unimpressed but that's not at all how I was feeling. We had a few laughs but when we got to the point where we were trying to see if there was a connection between us. I just think I wasn't able to be myself in that kind of pressure but you know what, if it was meant to be then I'm sure we would've figured it out straight away but it just wasn't meant to be and that's cool. That's what dating is about, you're looking for that connection and we just didn't have it.
PS: But when you first arrived there was a clear connection there?
JL: In all honesty, I think we got along! We had a few things in common but there was not that initial spark you get when you sit down with someone and you just want to chat. Unfortunately, that just wasn't there for us and maybe that was a timing thing? Maybe I can't fall in love in a situation like that? I don't know it just didn't gel.
PS: You injured yourself pretty early on. Did you think that was a deliberate act on Brooke's behalf?
JL: Definitely not! There is absolutely no way Brooke had any bad intention. She is a lovely girl and she felt terrible, and she still does feel terrible that she hurt me. It wasn't intentional at all.
PS: There's been talk of you and Brooke forming a romantic relationship in the house. How do you feel about that?
JL: I keep getting this question and to me, it's a little disappointing and upsetting that people keep asking this because it's 2018 . . . I don't like labelling people, but if you put two bisexual people in one room that doesn't mean that they're automatically dating. It's such a backwards assumption to make! So, no, of course, there's no truth to that. Brooke and I are great friends and just because we both have a similar sexual orientation doesn't mean that we're automatically dating.
PS: Did you ever feel the need to tell Nick about your history dating women?
JL: Not at all. Just like I didn't feel the need to tell Nick I'm a vegetarian or that my shoe size is a seven, it's just part of who I am. It doesn't change anything about me. It's not even something about my past, it's who I am now, and I don't think that ever needs to be disclosed.
PS: Why do you think Brooke then felt so strongly about having to tell Nick about her dating women?
JL: I don't think she was worried about how he would take it. I think he took it just how every other person would . . . but I think that maybe Brooke and I have different outlooks on this topic and that's OK, everyone is allowed to have their own opinion and Brooke is really proud of who she is and she wanted Nick to know that.
PS: Have you found love since leaving the mansion?
JL: Surprisingly, yes, I have! It caught me by complete surprise, but I am really happy.
PS: What can you reveal?
JL: I was at an event and my ex just happened to be there. We broke up a little while ago, maybe six months before I was into the Bachie mansion. I felt that no matter what happens, I will always have love for her. I have love for anyone I have ever dated or am friends with and I never leave a relationship on a bad note. But seeing her again, we just hit it off and it was just so unexpected. I guess the timing was just right and it was really beautiful. I'm just extremely happy as lame as that sounds
PS: How did you find the Bachelor experience overall?
JL: I had such an incredible experience. I was cut off from all of my friends and my family and I didn't have social media and I was just so authentically me. I loved the isolation, to be honest! I loved getting to know other people from all different walks of life and getting to know other people's stories and also getting to know myself in a situation where you don't have any outside knowledge. You are there for yourself and your journey and constantly reflecting on who you are as a person. I loved it!