Jake Gyllenhaal Talks Prince of Persia, iPad, and Beautiful Rachel McAdams in SF!
Jake Gyllenhaal Talks Prince of Persia, iPad and Beautiful Rachel McAdams at WonderCon!
WonderCon went to San Francisco this weekend, which meant lots of star power including a very handsome Jake Gyllenhaal—check out our take on all the highlights with videos to come soon! Joined by Jerry Bruckheimer, Jake chatted about playing video games as research for Prince of Persia and his thoughts onthe 3D trend in movies. After the panels, Jake headed to the Disney cocktail party, where the iPad was the talk of the town and of course Jake had one to play with. The actor told us how excited he is to see himself as a Lego for Prince of Persia, a toy that he still gets to play with thanks to the little kids in his life. He's currently filming Source Code in Canada with Vera Farmiga, which he said has been an amazing experience. Jake also got cute talking about how gorgeous Rachel McAdams looked on Oscar night, though he admitted that he left a few footprints on her long dress! Stay tuned for lots more details from the festival.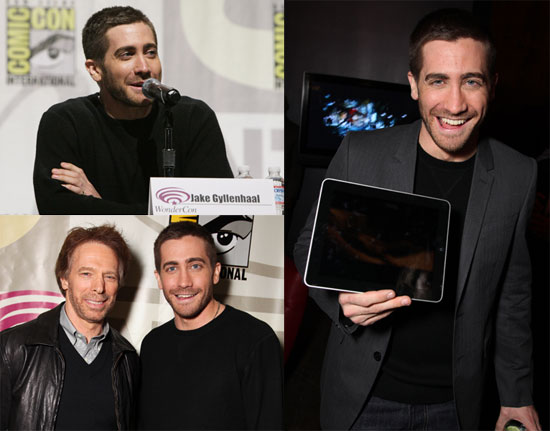 Keep reading