James Cameron Options the Movie Rights to Charles Pellegrino's The Last Train From Hiroshima
James Cameron Sets His Sights on a WWII Project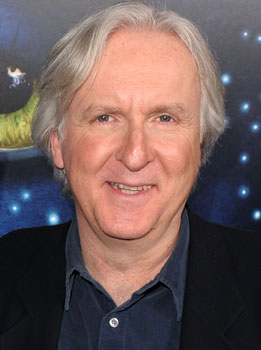 While some of you may be dreaming of an Avatar sequel, James Cameron is eyeing another new project — but this one's a world away from Pandora.
The director has optioned the rights to an upcoming book about the bombings of Nagasaki and Hiroshima during WWII. Charles Pellegrino's The Last Train From Hiroshima: The Survivors Look Back, will hit bookshelves on Jan. 19 and focuses on firsthand accounts from both Japanese residents and American pilots during the two days that spanned between bombings.
The movie isn't anywhere near production just yet, but Cameron optioned the rights with money from his own pocket, and we've all seen the results of his pet projects. The director even took a day off from promoting Avatar overseas to meet with one of the last remaining survivors of the bombings (who sadly passed away earlier this week).
The project sounds intriguing, though a far cry from Cameron's most recent fantasy land (or even his romanticised portrayal of the historic sinking of the Titanic) — what do you make of the news?