James Franco Signs On (And Saws Off His Arm) For Danny Boyle's Film 127 Hours
James Franco Giving His Right Arm For Danny Boyle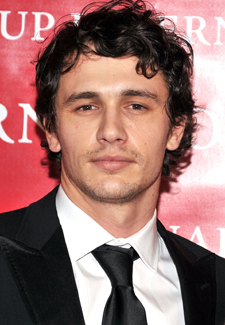 The latest news coming out of the casting rumour mill is that James Franco has signed on for Danny Boyle's 127 Hours. Based on a true story, the film follows Aron Ralston, a mountaineer who got pinned under a rock for days during an excursion in Utah and was forced to cut off his own arm in order to survive (that scene's going to be hard to stomach, but hopefully Franco's good looks will at least help a little).
With the Slumdog Millionaire director behind the camera, I think this could be just the sort of weightier role that Franco needs (it should at least help me forget about his bizarro arch on General Hospital). I was impressed with him in Milk, and this should be an even more challenging opportunity to show off his skills. And if the film's title is anything to go by, he's bound to get a ton of screen time!
Are you excited to see James Franco in such a weighty role?