James Trethewie The Bachelorette 2017 Elimination Interview
The 1 Experience James Is Most Grateful For From The Bachelorette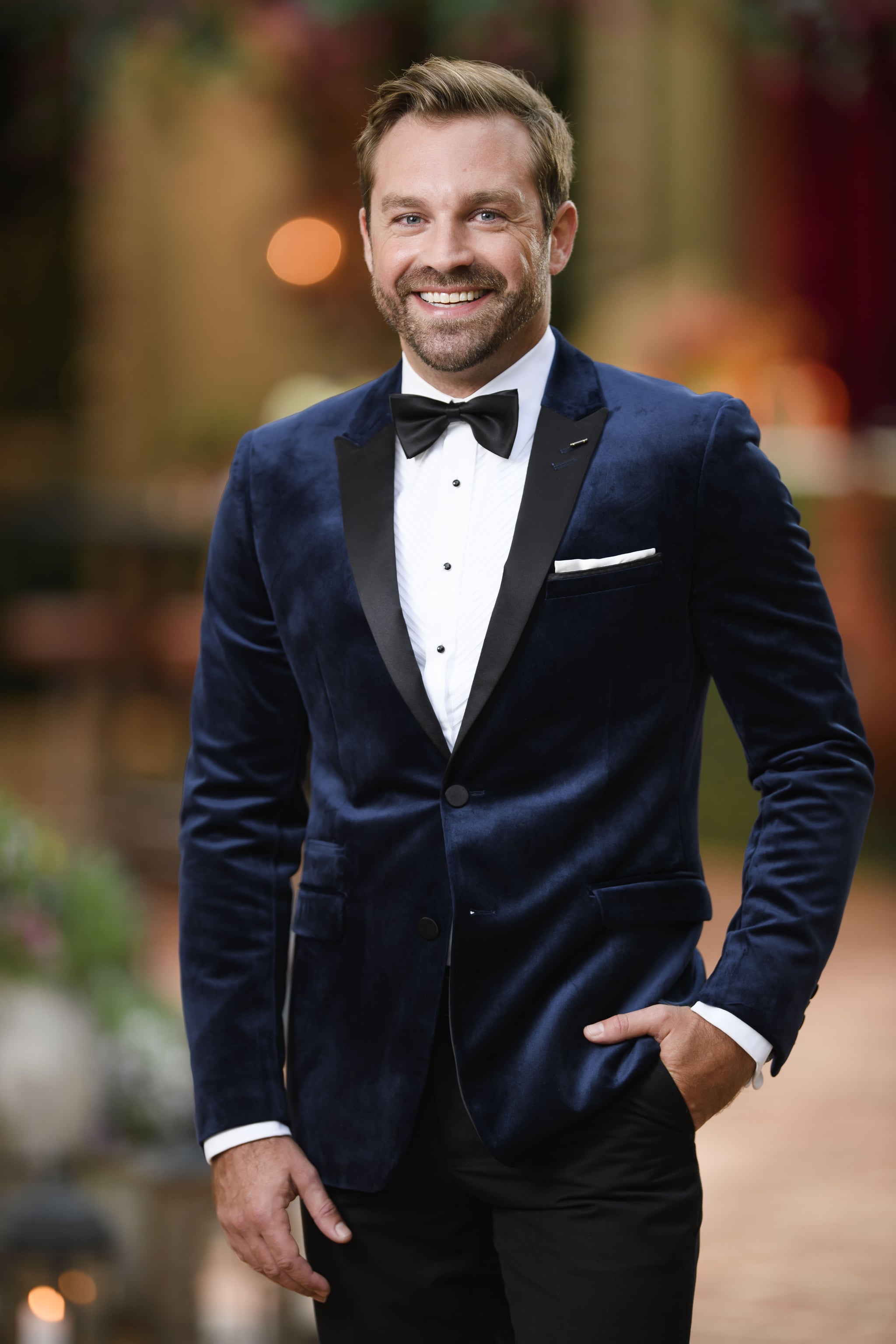 Still reeling from James' shock elimination on The Bachelorette? So are we. The 31-year-old financial advisor from New South Wales won us all over the moment he started making a joke in that Friar Tuck costume, and since then, he has proven to be nothing but a huge sweetheart. Though he seemed to have amazing chemistry with Sophie on their single date, it looks like the other men had stronger connections, as he was left without a rose on Wednesday night. Here's what James had to say about his time on the show.
POPSUGAR Australia: I'm really surprised you went out at this stage, did it come as a shock to you?
James: Yeah it did, to be honest. I think I had a lot of momentum building throughout my time there — the Friar Tuck thing started it, winning the manly man challenge . . . Walking away from our single date, there was a lot of chemistry, and we'd really lit that bonfire and connected. So I was standing there last week just thinking, I'm going to be introducing her to my family soon and everything. It wasn't until the group date with this compatibility test that it came out that . . . I think the guy said, "He's too serious." I was like, what? I've just dressed up as Friar Tuck and performed on the street, I'm pretty sure I'm one of the least serious people there is in here. And also a little bit organised, so it's pretty funny. I respect her decision and feel like whatever decision she makes will be the right one for her, and that makes me happy.
PS: Who said you were too serious?
James: This guy from eHarmony hosted the group date, so he came in and kind of did a personality test thing. [When we compared] my values versus hers, I put more organised, and she was disorganised. He reckons that it would drive me crazy having to keep her organised over time.
PS: Well, opposites attract sometimes!
James: That's what I thought! Even after that, it planted a seed of worry and doubt in my mind. Based off what I'd felt and what we'd experienced, I thought I was still safe. I was thinking, I hope she doesn't listen to this guy, because to me, it does feel real. It was a bit of a shock.
PS: Did you have any inkling it was coming at all that night?
James: No I didn't. The conversation in the house with a couple of the boys had been that they could see me being there at the end. That kind of confirmation from them made me feel that, at least through this round, I thought I'd be standing there doing the home visit. I shared a post about it last week because it was just how I was feeling at the time, and how much of a shock it was to me. It was Apollo and I standing there waiting for the rose, and he said to me, "I'm gone, I'm done, it's me going." I was like, "Don't say that, don't say that." And she gave him the rose, so we just had this moment just hugging it out. It was really a bit of a shock for everyone.
PS: What do you think of the fact that Blake and Jarrod made it past you? Is there a tactic behind this? Like maybe she let you go early because she's actually attached to you?
James: The positive part of me thinks that she's already made up her mind and she knows now. She didn't want to hurt me by taking me through the extra rounds. That's what I've constructed in my mind to help give me a bit more peace about the situation. If that's the case, I'm glad she's done that, because as much as it is a shock now, if it wasn't going to be me at the end with her I'm glad I'm going now rather than after the family visit.
PS: Yeah, once you've gotten to that family stage, it becomes very real.
James: Yeah, the walls kind of came down for me at the group date, with the teddy, Jason. I was trying to hold some kind of security up, but that cuts you right to the core — you're just open. Going even further, it's getting really real.
PS: I'm blown away, I 100 percent had you for top three.
James: [Laughs] Yeah, and even now on the streets, everyone is thinking, yeah, top three, top two even. Even though they've heard rumours about Stu, they're thinking that maybe I actually win, because they've seen the connection on the dates.
PS: Did she give you any explanation?
James: No, it was just . . . "There's a right girl out there for you", and yeah.
PS: Are you angry or upset?
James: No, not at all. I've got nothing but love and respect for Sophie, and I know whatever she decides is going to be the best thing for her. That generally makes me happy, I'm not remorseful, I'm not angry. I was a bit upset and in shock, but never angry. I would love to remain close to her and turn into becoming best mates or something.
PS: Did you feel like you were falling in love with her?
James: I think there's a journey to getting there, and I feel like I was well on that journey. You meet someone and start to build a connection, and being in there, because it's quite tense, it was like being at the four to five month stage in real life. Especially after you have all the single date time, I was heading down fast, and it was quite hard to walk away from that because the feelings were real.
PS: Did you feel a bit of heartbreak?
James: Yeah.
PS: I'm so sorry to hear that!
James: No, no, look, I was aware it could be like that going in there. It was something I knew could happen. I was trying to keep the wall up for longer, but Jason tore that down and made me a bit more vulnerable.
PS: Who are you most surprised is still there?
James: I can see Apollo and Stu being there — those two are well-suited to her. I've seen their connection and how they get along. I don't know what it's like with the other guys, because you don't really get to know that. In terms of what I'd observed, I thought Apollo and Stu are better suited.
PS: Do you have any hard feelings or anything like that?
James: No hard feelings, I know she's going to do the right thing for her. At the end of the day, it's about Sophie finding somebody. Whilst I've loved the support and everyone wanting me to get there, it just wasn't meant to be or it would have been.
PS: Do you have a clear frontrunner?
James: I think you can read between the lines. I wouldn't write Apollo off, he's younger, but he's quite an old soul. I see them together and the way she looks at him, and I know she really, really likes him.
PS: Can you sum up your experience for us?
James: Nothing but gratitude, really. I walked away and Sophie's given me one of the best gifts you could give someone, and that's to face and overcome your greatest fear. It's one that I never thought I would do — dancing and singing in public. To do that, I walked away from the date on such a high, because when you accomplish that, it makes you feel like you can do anything, and there's nothing that life throws your way that's too hard. I'm just so grateful for meeting her, everything that was shared, and the whole experience.