Janet Opens Up All About Michael and Love For Harper's Bazaar
Janet Opens Up All About Michael and Love For Harper's Bazaar
Janet Jackson sat down with Harper's Bazaar for her first interview since the death of her brother Michael earlier this Summer. It's been a challenging few months for Janet — in addition to the loss of Michael, she also parted ways with her longtime boyfriend, Jermaine Dupri. She took a break from filming Tyler Perry's new film and working on her next album to talk about Michael's passing, his children, and being newly single. Here's more: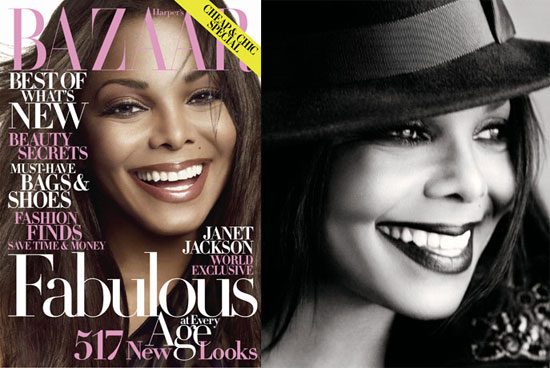 On avoiding the news after Michael's death: "It will drive you crazy. People can have rhinoceros skin, but there's a point when something's going to hurt you. Not everyone is stone, stone. I haven't watched the news in weeks. I had to ask my chef, 'How's Obama doing?' I haven't read a newspaper."
On Paris Jackson's emotional speech at Michael's tribute: "I was really proud. People said to me that Michael's daughter speaking really gave them a sense of how he was as a father, in her words. Paris is incredibly smart; they are all so smart. She's a sweet girl. The kids are doing well. They're with all their cousins; that family love will keep them going."
On being single after seven years with Jermaine: "I don't know if I'll get married again. I'll put it like this: If God wants me to, then I will . . . I've had people ask me out. I haven't entertained any offers thus far, but I'm locking myself in my work right now."
On Michael's legacy: "It's so beyond. I can't even begin. It's on so many different levels. Bringing light and love and happiness. He's just got so much love, and so much heart, and so much power through his music. Children and his love for children. People have told me, 'I am an American citizen because of your brother.' He wrote them a letter or something. He was just that giving, loving person. And the greatest entertainer there ever was. And is. I hope people get a glimpse of him now, some sort of picture."