Javier Bardem to Guest Star on Glee, Plus a New Trailer for Eat, Pray, Love
The Newest Member of the Glee Club—Javier Bardem!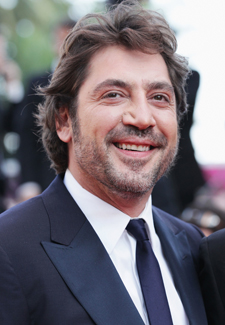 File this piece of news in the weird-but-awesome category: Javier Bardem is coming to Glee! The Oscar winner will be joining the gang next season as a rock star who makes friends with Artie. Bardem reportedly approached the show's creator Ryan Murphy—who also happens to be his director in Eat, Pray, Love—with the idea for the role. He said: "We're going to do some heavy metal—Spanish heavy metal, which is the worst." I don't know about you, but Bardem just went up about, oh, 10 trillion notches in my book—I can already picture him with leather pants and band hair!
And yet another reason to love the man? This new Eat, Pray, Love trailer featuring even more of the sexy Spaniard. Watch it when you read on.
Keep reading...