Jay Laga'aia I'm a Celebrity 2017 Interview
Jay Laga'aia on Keira: "I Hope the Jungle Toughens Her Up a Bit"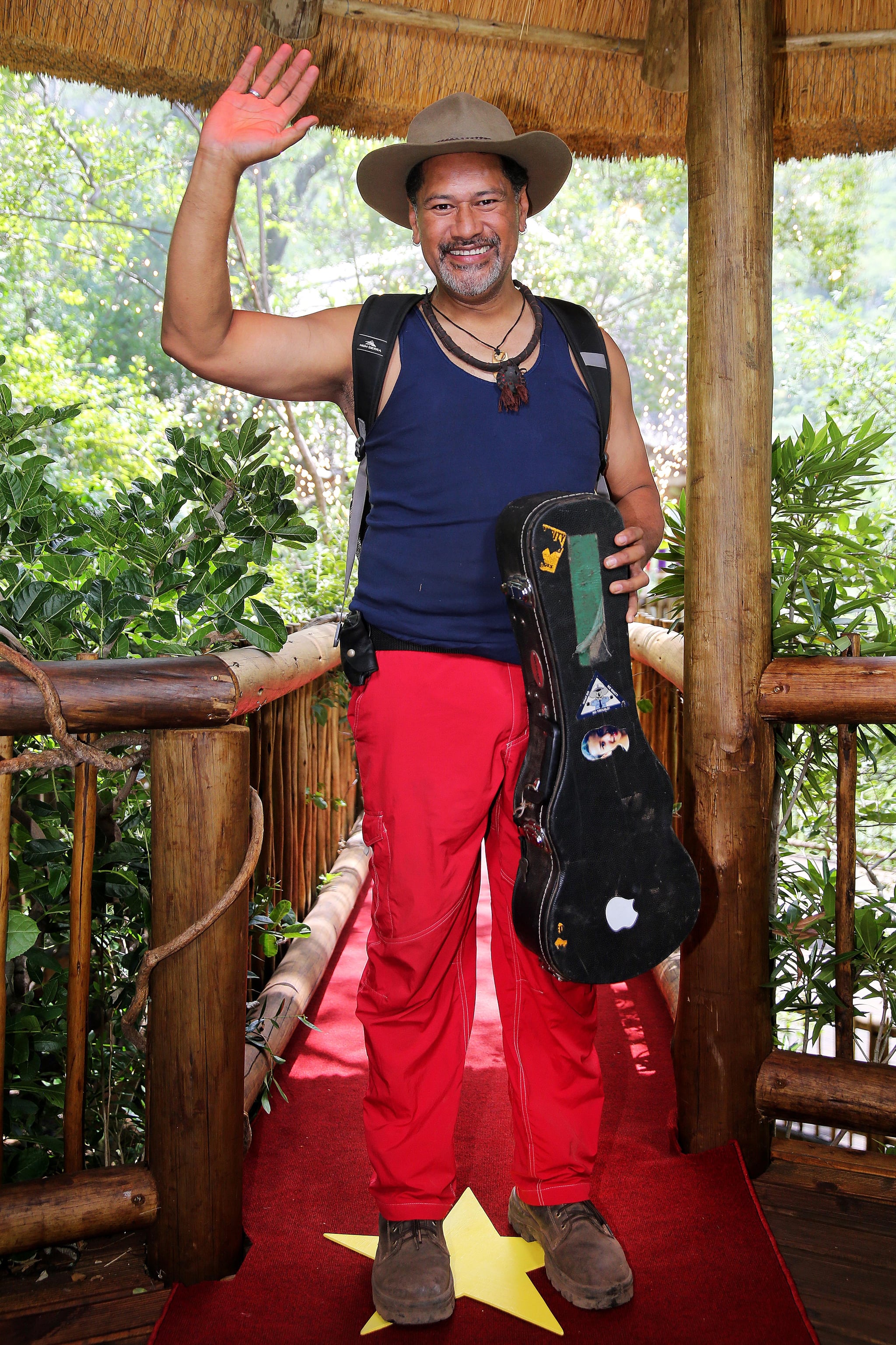 Jay Laga'aia became the second campmate eliminated from the jungle on this season of I'm a Celebrity . . . Get Me Out of Here!, and he's not too sad about it. Though leaving the camp always seems to come with a bit of sadness for the celebrities, the lure of seeing their loved ones and eating a good meal generally overrides all else. We chatted to Jay hours after his elimination to find out how he handled the experience, what his first meal was like and, of course, some parting words on fellow campmate Keira Maguire. Scroll to read!
On being out of the camp:
"It's a quarter to midnight here and I can see right across the savannah — it's just dark out there and they're all in the camp and I'm not, which is a great thing. For all of us we knew it was going to be a bit sad, but also you're just happy to get back to the world — and also to get some food for a change!"
On his first real meal:
"My first real meal was disappointing! Not so much because of the quality of it — it was simply that I couldn't eat a lot of it. You realise really quickly that your stomach has shrunk and so you have to go steady. You're always hungry [in the camp]. I was lucky because I had enough extra padding there to eat myself, but the fit ones, the skinny ones, they were suffering. But they're all surviving!"
On the intruders:
"When an intruder arrives it's . . . I'm not sure about the others, but for me it's always disappointing because you feel like, 'OK, we're starting to lose people now, its the start of the shedding,' and then all of a sudden you're back up to 12 again and you go, 'What the heck is going on?' I think they thought when I was going that it was the start of the roll, but now they've got a new fabulous campmate in and it's all back to square one! Time actually goes really slowly in the camp so you want to count empty beds so you know that at least it's getting closer and closer [to the end]."
The best thing about being in camp:
"For me the best thing was shedding 13 kilos in three weeks [laughs]. But also appreciating how you view food, how I view food. Also, you know, juggling really strong personalities — trying to get on with everyone but also trying to show some tough love. Sometimes it works, sometimes it doesn't but I think that I had the respect of the camp, which was great. It's lovely to see them but also just . . . lovely to get out. It's nice that you'll be remembered in a good light. I was just myself. Also I think with shows like this you need a bit of turmoil — so hold onto your hats because I think the storm is about to hit. Winter is coming."
On who he'll miss the most:
"I'll miss some of the campmates but going to the toki toki, it was nice to chat to all of the guys who were in there — the guys who woke us up as well as the guys who set the challenges and who we spoke to in our daily wind-down. It was lovely that they were participating as well and it's only when you get out that you realise how big this monster is — the clockwork precision at which it runs, and how much the locals are helping out, which is fantastic."
On Keira:
"I think the thing is that people play up Keira a lot more than what she really is. They put her in that position of being the villain and unfortunately she's easy fodder because she doesn't know a lot about the industry, she falls into the most obvious positions to play. But deep down, I don't think that's her. I think she's insecure so she plays brave all the time. This industry is terrible because if they see blood in the water they'll go for it, and unfortunately for her it's one of those things that she's easily ruffled. I'm hoping that the jungle will toughen up. I'm also hoping that she'll realise that fluff doesn't actually make a career. If she wants to make working in this industry a career, she's going to have to knuckle down and listen. That's one of the biggest things. It's not about her in the jungle, it's about everyone — but that's a lesson that we all learned."