Jennifer Aniston and Justin Theroux Engaged
Jennifer Aniston and Justin Theroux Are Engaged!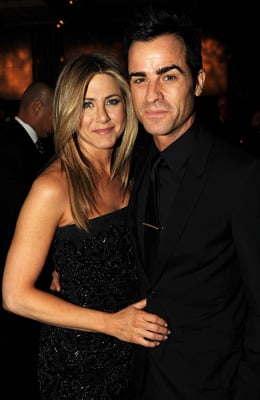 Jennifer Aniston and Justin Theroux are engaged! People got the exclusive scoop on the happy couple's news, with a rep for Justin saying, "Justin Theroux had an amazing birthday on Friday, receiving an extraordinary gift when his girlfriend, Jennifer Aniston, accepted his proposal of marriage." Jennifer and Justin have been dating since May 2011.
Jennifer has been busy on the North Carolina set of We're the Millers — she plays a prostitute — and Justin paid a visit last week. Jennifer has been open about her happiness since meeting Justin, and described him to Marie Claire earlier this year as "a protector, for sure. He's just a good human being, and so funny."
Congrats to Jennifer and Justin!