Jersey Shore's Snooki Scores a Book Deal, Will Write a Novel Titled Shore Thing
Would You Read a Novel Penned by Jersey Shore's Snooki?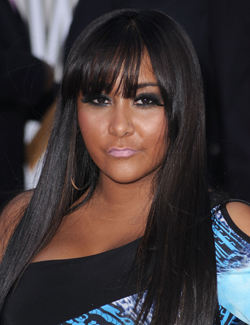 There are heaps of celebrity-penned books out on the market (e.g. Lauren Conrad's LA Candy, Nicole Richie's new Priceless); so much so that it seems anyone can be an author if they want to. How's this for proof: Nicole "Snooki" Polizzi, the pint-sized Jersey Shore guidette, just landed a book deal for her own novel. Titled Shore Thing, the "fictional" tale will follow a young woman looking for love on the boardwalk with the obligatory "big hair, dark tans, and fights galore." Really. I can't make this stuff up. I wonder if it'll feature a squabbling couple named Donnie and Tammi . . .
I am endlessly amused by the antics of the Jersey Shore cast, and I can always rely on Snooki for brilliant (read: hilarious) insight. That being said, do I really want to read a novel by her? Do you?