Jessica Marais Gives Birth to Baby Girl Scout Edie Stewart
Jessica Marais Gives Birth to a Baby Girl Named Scout!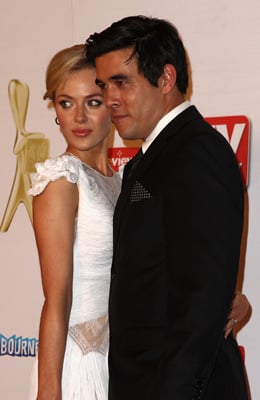 Jessica Marais has given birth to a baby girl! The former Packed to the Rafters actress and fiancé James Stewart welcomed their first child yesterday and named her Scout, with their rep saying, "It is with much joy and pride that Jessica Marais and James Stewart announce the birth of their baby girl, Scout Edie Stewart." It was reported yesterday that Jessica had checked into Sydney's Royal Prince Alfred Hospital.
James recently confirmed that he'll be leaving Rafters to focus on raising their baby girl while Jess works on the second season of her US show Magic City. He said the family will be "moving to America not long after the baby is born — probably three or four weeks. It's a pretty massive deal, but we have to do it." Congrats to Jessica and James!