Jessica Simpson to Star in NBC Comedy Series
Are You Excited to See Jessica Simpson in a Comedy Series?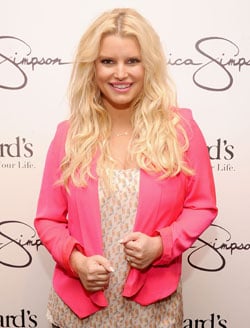 Jessica Simpson is pregnant with her second child, running her fashion empire, prepping for the March premiere of her US show Fashion Star, and now she's adding another project to her busy schedule. Jessica is set to star in a scripted NBC comedy series based on her life that will be produced by Ben Silverman and Jessica's father, Joe. She shared her excitement about the sitcom, saying, "I am so excited to work with Ben and NBC again, this time on a scripted comedy. I often find myself thinking that no one could ever make up the things that actually happen in my life — so between the real-life elements and a great team of writers, I think we'll have people laughing!"
So tell us — are you excited to see Jessica in a comedy series?