Johnny Ruffo Wins Dancing With the Stars 2012
Johnny Ruffo Wins Dancing With the Stars 2012!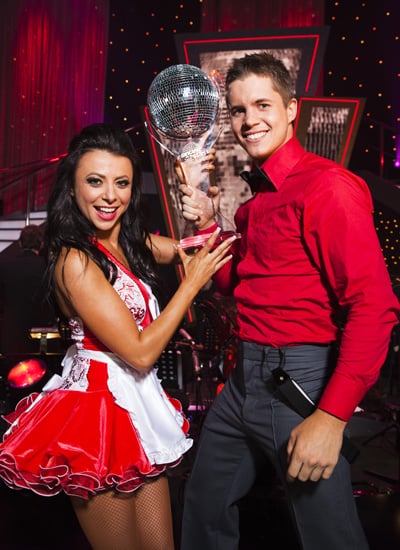 Last night the dance floor belonged to Johnny Ruffo when he was announced as the 2012 winner of Dancing With the Stars. The singer and his dance partner Luda Kroitor took out the title over musician — and Russell Crowe's wife — Danielle Spencer and her partner Damian Whitewood. Johnny and Luda's victory came after a night of three dances: a foxtrot, a sudden death cha-cha (which knocked Packed to the Rafters actress Zoe Cramond out of the competition) and a freestyle dance that earned them a perfect score of 30.
Johnny didn't expect to win the mirror ball trophy, saying, "I said I'd be stoked if we made it to week five." Over the past few months the money he's raised from the public vote has gone to Youth Off the Streets. The DWTS win comes after a huge first six months for Johnny, who placed third in The X Factor last year, which includes touring with One Direction, being named Cleo Bachelor of the Year runner-up, and releasing his new single, "On Top," last week.
Congrats to Johnny and Luda!
Photo courtesy of Channel Seven