Josh Brookes Disqualified From The X Factor Over Inappropriate Social Media Behaviour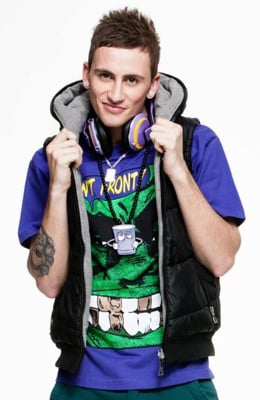 Josh Brookes has been disqualified from The X Factor and sent home to Perth. In a release from Channel Seven that was sent out last night, it was disclosed that "during an out of hours social media session Josh behaved in an inappropriate manner that put him in breach of his responsibilities to the program. After a careful review of the incident, FremantleMedia Australia, producers of the program, together with Channel Seven made a joint decision to remove him from the competition . . . An announcement on the new contestant will be made in the coming days." The 20-year-old contestant was one of Mel B's charges, and it was his second time auditioning for the show after failing to make the cut last year.
Fans took to Twitter last night to speculate over what happened, and it's been reported that during a Twitcam chat session earlier this week, Josh and eliminated contestant Adil Memon, who left the show on Tuesday, asked fans to "send us banana pics," code for nude photos — out of line with the show's family-friendly position. (Both Josh and Adil's Twitter accounts are currently deactivated.) Adil's alleged involvement makes it seem unlikely that he will return to the show, but Channel Seven will announce a replacement shortly; fans are pushing for either Carmelo Munzone or Matt Gresham, who were both strong contenders in the under 25 males category. The situation means Mel B currently has only one contestant left on the show, Dubbo singer Jason Owens.