Julia Roberts and Javier Bardem at Eat Pray Love Premiere in New York
Julia and Javier Bring Eat Pray Love to New York City!
Julia Roberts let her stems get all the attention in shorts and a tuxedo jacket at last night's NYC premiere of Eat Pray Love. Of course that famous smile played a big part too, and she flashed her grin and cuddled close to her leading man Javier Bardem. He looked dapper in blue, though there was no wedding ring adorning his finger. Julia's husband Danny Moder stayed off the red carpet as usual while Javier's new wife Penelope Cruz is busy filming Pirates in Hawaii. James Franco also missed the screening since he's shooting a movie in Vancouver. Director Ryan Murphy has been making the press rounds for the movie, including an interview earlier in the day where he talked about his other big project, Glee, revealing that Britney Spears will be making a cameo on her episode. And in case you missed it, read more from Julia and Javier about their highly anticipated project before it hits cinemas in October.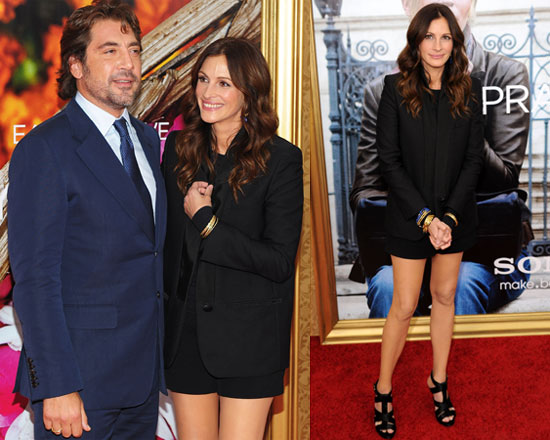 Keep reading . . .