Justin Theroux and Ben Stiller Working on Zoolander Sequel
Derek Zoolander to Bring Blue Steel Back to the Big Screen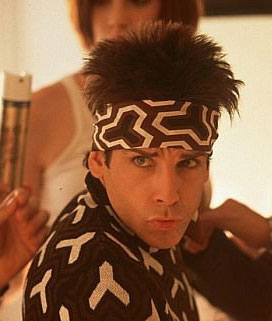 Have you ever wondered if there could be more than just one really, really ridiculously good Zoolander movie? Well, we're all about to find out. Ben Stiller is reteaming with Justin Theroux (who helped write the first movie) for a sequel to the 2001 comedy.
Theroux will direct this time around and word on the street is that he's already planning on hitting Paris Fashion Week to conduct some research. I'm guessing it won't be too hard for Stiller to convince Christine Taylor to reprise her role as Matilda (they are married, after all), and apparently Jonah Hill is close to signing on as the villain. There is one major piece of the puzzle missing though: Owen Wilson has yet to confirm that he'll return as Hansel.
I usually have mixed feelings when I hear that a sequel to a movie that I absolutely love is in the works, but I'm setting aside any skepticism for this one and just hoping for out-and-out fabulousness. That said, I think a sequel would be nothing without Hansel, especially with Jonah Hill trying to fill the big shoes left by Will Ferrell's Mugatu.
How do you feel about the new developments—and what kind of story can you see for Derek, nine years after opening the Centre For Kids Who Can't Read Good (and Want to Learn to Do Other Stuff Good, Too)?