Justin Timberlake Performing at 2013 Grammys
Justin Timberlake to Perform at the Grammys: 3 Reasons We're Excited
There's even more good news for those of us who are looking forward to new music from JT: Timberlake will be performing at this year's Grammys! The singer — and birthday boy, who turns 32 today — who will be releasing his first studio album after seven years this March, has been confirmed to be one of the event's many entertainers, and we couldn't be more thrilled. Here's why we're counting down the days until Timberlake takes the stage on Feb. 11.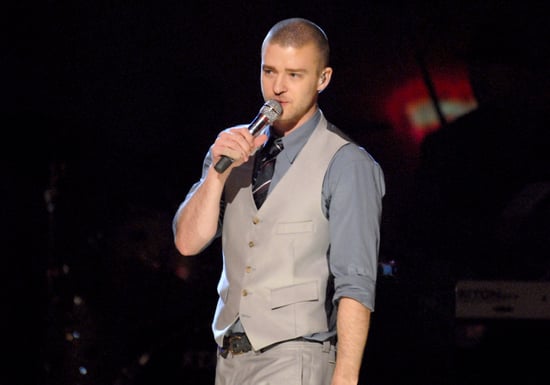 He might drop a new song. It's likely that Timberlake will perform his new single, "Suit & Tie", but we're hoping he debuts some fresh material, especially given that his new album is coming out so soon (March 19). Since he's essentially promoting the album with his appearance, he's got to give us another taste, right?
It'll make the Grammys more fun to watch. The Grammys present heaps of awards, and it can get a little boring. There are already a lot of good artists to look forward to in the performer slate, like Jack White and Taylor Swift, but Timberlake is hands down the one person we can't wait to see (and maybe rewind and watch again).
It'll be the first time we've seen him perform in what feels like forever. The last time Timberlake performed at the Grammys was four years ago, and I don't think I'm the only one who needs a little refresher on how good of a singer, dancer and all-around entertainer he is. I have absolutely no doubt that he'll be bring sexyback to that stage.