Karise Eden Is the Winner of The Voice Australia 2012
Karise Eden Wins The Voice 2012!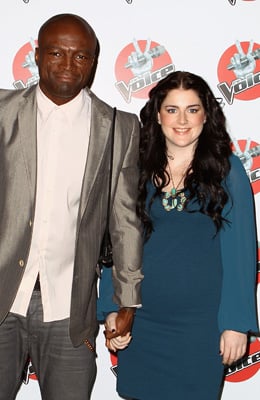 Karise Eden has been crowned the winner of The Voice Australia 2012! The 19-year-old, who was coached by Seal throughout the series, took out the title over Darren Percival, who came second, third place-getter Rachael Leahcar, and Sarah De Bono, who came in at fourth. Her prize for winning the competition includes a recording contract with Universal Music, $100,000 cash, and a Ford Focus Titanium.
The announcement of Karise's victory came after an eventful grand final show that saw the top four contestants singing duets with their coaches. Karise and Seal sang Jimmy Cliff's "Many Rivers to Cross" together, Sarah and Joel Madden sang Bruno Mars' "It Will Rain," Rachael and Delta Goodrem performed "The Prayer," and Darren sang Keith Urban's "Without You" with the country star. Best friends Mahalia Barnes and Prinnie Stevens also returned to the stage to recreate their battle round performance, this time singing "River Deep – Mountain High," and Mahalia's father Jimmy Barnes surprised the crowd with his appearance towards the end of the song.
Karise will go straight into the studio to record her debut album, My Journey, in time for its June 26 release. To bring the series to a close, she sang her original song "You Won't Let Me." Congrats to Karise and all the grand finalists!