Katie Leung on Diversity and Harry Potter
This Harry Potter Actor Explains Why It's the Perfect Story For Diversity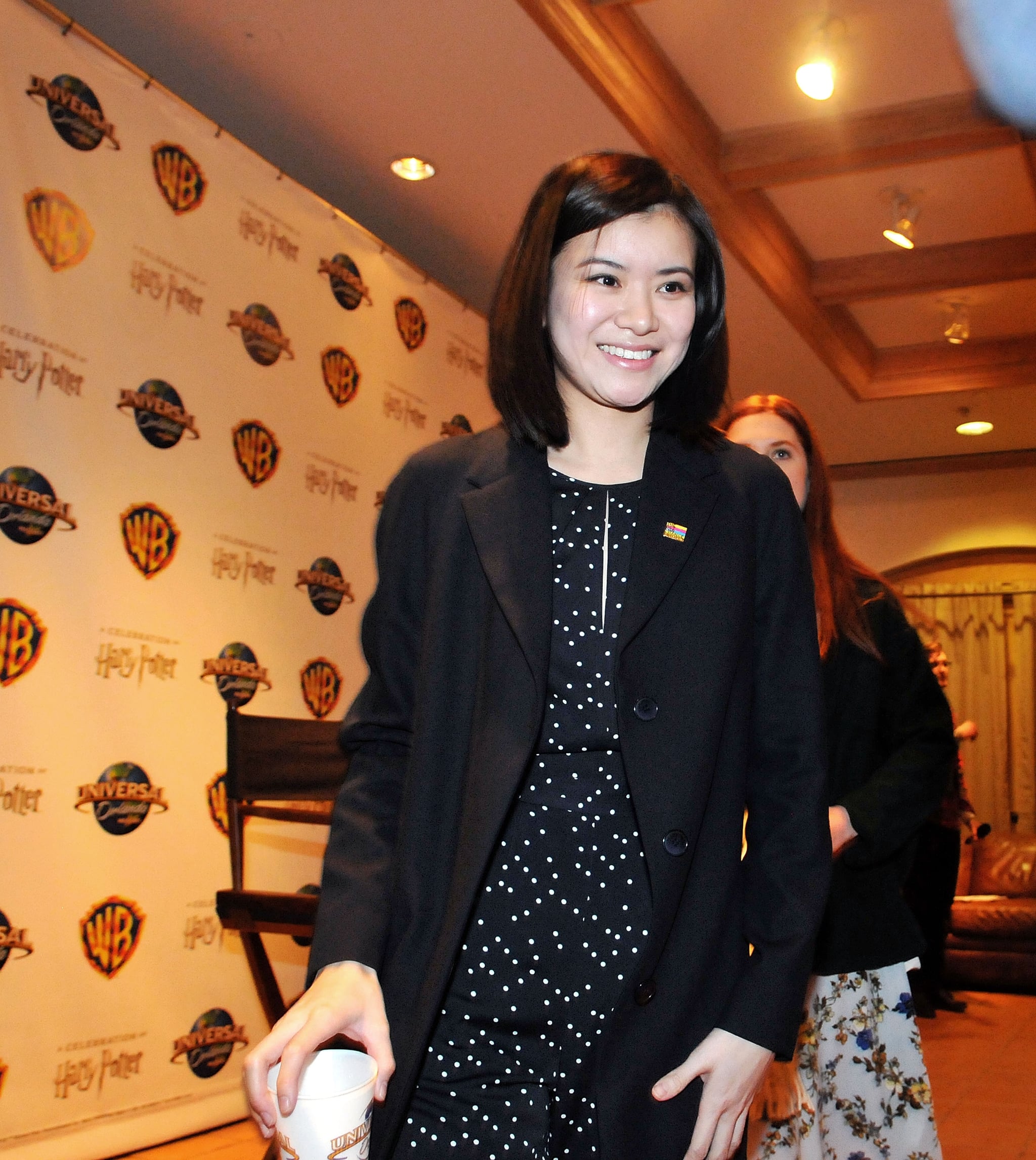 Image Source: Getty
With this year's controversial all-white pool of Oscar acting award nominees, diversity in film is a top-of-mind issue we need to talk about — and Katie Leung, who plays Cho Chang in the Harry Potter series, is doing just that. At Universal Studios' recent "A Celebration of Harry Potter" event in Orlando, I spoke with the Scottish-Chinese actress about her thoughts on Harry Potter and diversity on the heels of the recent casting of a black actress as Hermione in the upcoming stage production of Harry Potter and the Cursed Child.
Leung told me she thinks the way J.K. Rowling wrote the series without being race specific was "really clever," adding that this provided more opportunities for actors of an ethnic minority to be involved. "Even though my character is Chinese, we don't dwell on the fact that she is Chinese," Leung said. "She's just a student at Hogwarts, and that's amazing."

Image Source: Everett Collection
Both Rowling and Emma Watson, who played Hermione in the films, have voiced their support of the casting amid backlash from those who've questioned the decision to change the race of the character — which is outrageous for a number of reasons, including that, as Leung pointed out, Rowling doesn't specify her race in the novels.
Canon: brown eyes, frizzy hair and very clever. White skin was never specified. Rowling loves black Hermione 😘 https://t.co/5fKX4InjTH

— J.K. Rowling (@jk_rowling) December 21, 2015
Evanna Lynch, who plays Luna Lovegood in the series, also pointed out how Rowling used the ongoing theme of magical vs. non-magical people and "purebloods" vs. "mudbloods" throughout the series to represent the real issues.
"Jo's always using the books to talk about these things, to address them head-on," Lynch told me. "Hermione is a victim of racism from the wizarding world, getting called a mudblood. Jo's brought it into the real world in a way we can talk about, and I think that's so brave of her, because it's obviously something that needs to be addressed."
When the event's attending cast were asked by a fan what charities or organisations they support during a public Q&A, Leung answered that she is a supporter of The Act For Change Project, a foundation that supports diversity in the arts, which she said currently "is lacking" but "hopefully that will change with time." In her professional endeavours, Leung is also bringing attention to global issues as she recently starred in One Child, a mini-series about China's one-child policy.