Katy Perry Helps Fan Propose at Concert
Relive the Sweet Moment Katy Perry Helped 1 Fan Propose to Her Girlfriend at a Concert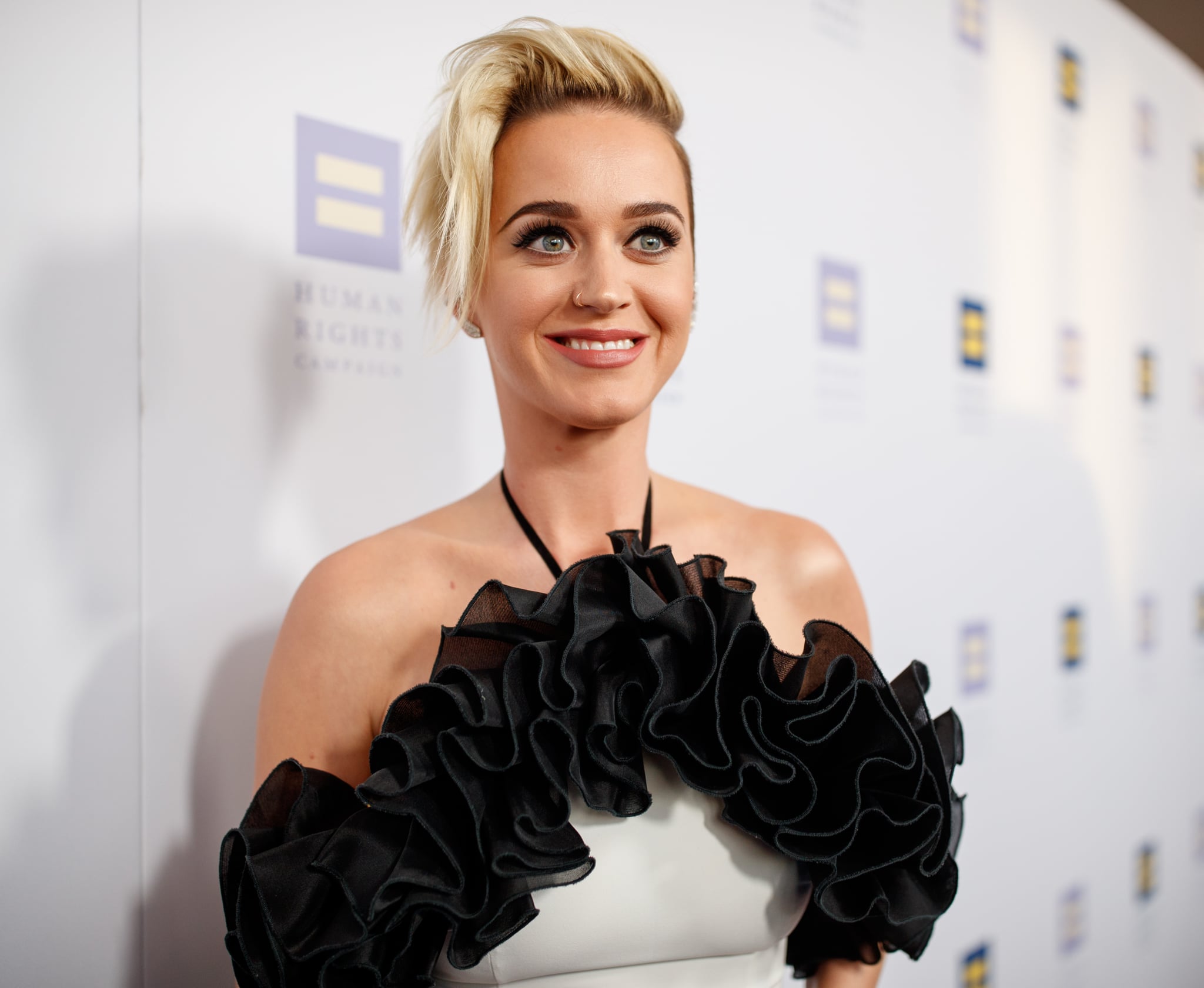 When Katy Perry made a stop during her Witness tour on National Coming Out Day, she had something extra special to do for two lucky fans. The "Swish Swish" singer was performing at the Barclays Center in Brooklyn, New York, when she invited a couple to join her on stage. She told one of them (who was also named Katy, coincidentally), "You said you had a wish. Well, this is a shooting star," while pointing at a glittery star hanging near them. "What's your wish, Katy?" she asked.
The fan responded, "Well, I don't know if you all have seen Becky, but she's pretty even without any makeup on," while looking at her girlfriend in front of the crowd. And that's when she got down on one knee to pop the big question as the audience (and Katy Perry) collectively freaked out over how epic and adorable the proposal was. Of course, Becky said yes!
If you're in need of a heartwarming pick-me-up, watch footage of the sweet proposal in the video below. File this one under videos to watch on a sad, rainy day.