Keeping Up With the Kardashians Season 13 Robbery Episode
Last Night Keeping Up With the Kardashians Got So Real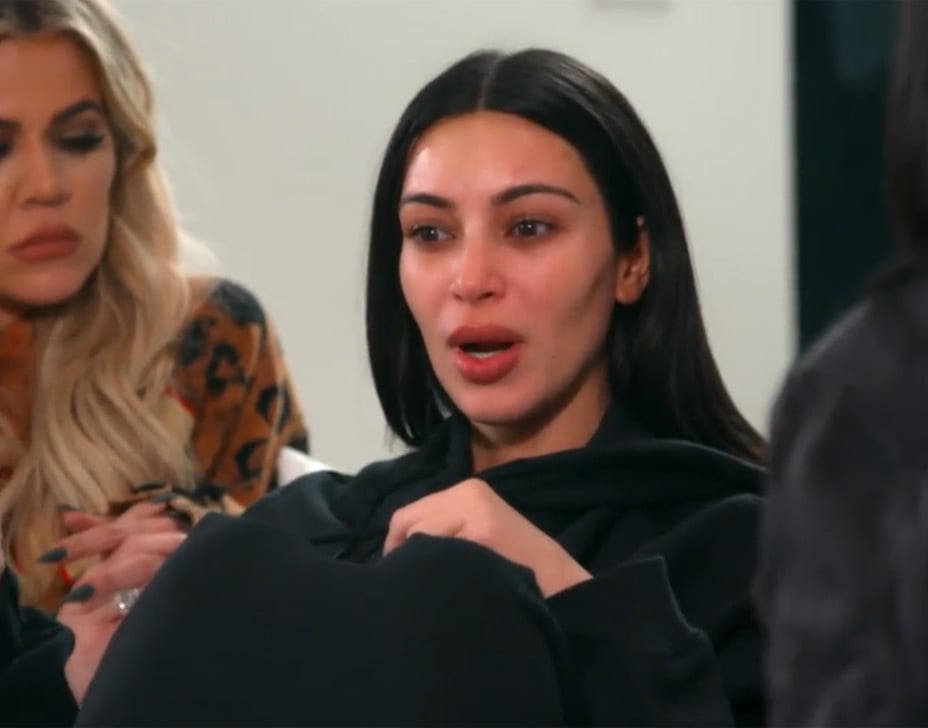 This was meant to be an episode recap. One I would have peppered with lame jokes about the strange shiny-black plastic raincoat trench-thingy Kris was wearing, but after watching last night's episode I couldn't. Last night Keeping Up With the Kardashians got emotional and raw. As someone who has been watching since the beginning of time I've never felt so concerned during an episode ever. I didn't laugh once, and I wanted to cry plenty. Not even the birth of all the babies, when Lamar was rushed to hospital, Bruce became Caitlyn or Kim and Kris' split made me really feel for the Kardashians like episode 2 of season 13 did. What happened to Kim in Paris was horrific. And the way it has affected the family isn't cool. As the episode ended it made me realise a few things . . .
What if something serious had happened to Kim?
I'll never forget how the world around me reacted to the tragic death of Princess Diana — I was a kid living so far removed from her world but it felt horrible all the same. I know, I know, how dare I compare Kim to a Princess but compare their levels of celebrity alone and you can't deny there's a resemblance. Like it or not, Kim is an icon. Had something even more terrible than being attacked or having a gun held to her head while being robbed had happened to Kim, I'm not sure I'd cope. Her impact on the world, whether you see it as a good or a bad thing, extends further than her reality TV show and you know it.
Whether you like the Kardashians or not, Kim didn't deserve what happened to her.
People can be so mean. And during the days following the ordeal, mean is an understatement. Kim was accused of staging the robbery. Can you believe? With people going as far to say she deserved it. Seriously? Deserved to almost die? That's just ridiculous, and anyone who thinks that is just a horrible troll. Watching her and her family's account of what happened on that night in Paris is proof this is something they'll never get over — there's just no amount of "clever editing" that can create the kind of fear we saw in their eyes last night.
The Kardashians are #familygoals.
I love my family but if I could be adopted by any family it would be the Kardashians. Just drop my adult-ass on Kris' (and Corey's) doorstep and let her love me like she loves her kids. She doesn't have to love me as much as she loves Kim, but just enough to get my own hair and makeup team and maybe a house in a gated community. But all jokes aside, that family loves itself so much. The way they rally around each other is testament to their love. If only more families could care for each other like they do. Since October I've been worried about Kim — I care for my reality TV stars more than I should . . . says my mum — but since watching this episode I've realised that she doesn't need me worrying allll day about her she's got her awesome family looking after her like the princess she is. And that's fine by me.
Anyone need a hug? Now that the worst is over, the recovery begins. Watch an all-new #KUWTK next SUNDAY 9|8c, only on E! pic.twitter.com/74KkSo7md3

— Kardashians on E! (@KUWTK) March 20, 2017