Kelly Osbourne and Matthew Mosshart Are Engaged
Kelly Osbourne and Matthew Mosshart Are Engaged!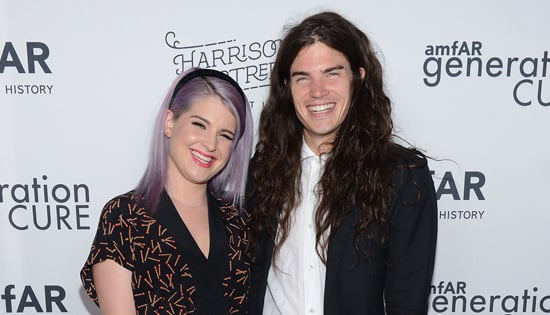 Kelly Osbourne and Matthew Mosshart are engaged! The happy couple shared their news — and the first picture of the ring — with Hello! magazine in the UK, revealing that Matthew popped the question during a recent holiday in Anguilla in the Caribbean. Describing how she knew Matthew was The One, Kelly said, "I've never felt this close to another human being, ever. People say we're co-dependent but we just want to be together all the time." She also talked about how she was involved in the design process of the ring and the inspiration behind it: "I designed it to look like an earring that my father wore. I used to hold my finger up to his ear when I was little and say, 'I want a ring like that.' Now I have one!"
Kelly has had to deny engagement rumours for the past few months and even told Kyle and Jackie O when she was in Australia, "I'm not telling you guys anything. When I have a ring on my finger, then you'll know I'm engaged." Kelly and Matthew have been dating since they met at Kate Moss and Jamie Hince's July 2011 wedding; Jamie's The Kills bandmate Alison is Matthew's sister. Congratulations to the happy couple!