Kerri-Anne Kennerley Interview on Today Tonight Talking Breast Cancer Battle
Kerri-Anne Kennerley on Her Breast Cancer Battle: "I'm Taking It Seriously"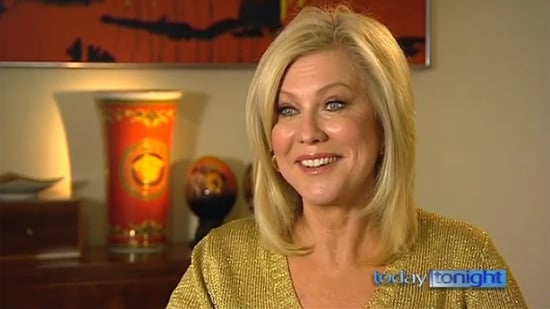 Kerri-Anne Kennerley shocked the nation on Monday when she revealed she is battling breast cancer. The beloved TV personality, who discovered the lump during a dress fitting for a dance routine on The Morning Show, copped some criticism after saying she was delaying her surgery so she could enjoy the Dancing With the Stars after party. She appeared on Today Tonight last night to clarify that despite her sunny disposition, she is taking her diagnosis seriously. She told Matt White, "If my surgeon had said [to do it now], I'll be in at four o'clock today — I'd be there. I do take advice — don't tell my husband — but there is a few days' flexibility on this."
More from Kerri-Anne's interview when you keep reading.
The star also acknowledged that millions of other people are suffering at the same time as her: "I'm not unique. I am now a statistic. This, what I have and what I will go through, is a very, very well-trodden path. People listening to this right now are enduring it, have endured it, or are about to endure it. I don't want to die — that'd be really inconvenient. I've got a lot more things to do. And a lot more people to talk to. But, you know, we'll get on with it." And the way she'll get on with it is on her own terms. After some jokes about enjoying a dance and a few drinks at the DWTS finale, the interview ended on a serious note when Kerri-Anne said, "I'm taking it seriously. Within virtually seven days I've done everything that's appropriate . . . This is serious and anybody who would even vaguely suggest I won't take it seriously is probably nuts. I will fight to have the attitude I want. And I won't have anybody tell me how I should think, how I should act. I will do it the way I want to."