Kim Kardashian Gives Birth To Baby Girl With Kanye West
Kim Kardashian Gives Birth to a Girl, Family Promises More Info "When the Time Is Right"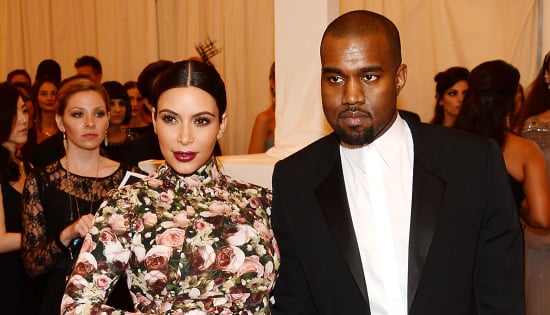 Update: Kim's sister Khloé Kardashian confirmed the baby news just hours ago, tweeting, "I can not even begin 2describe the miracle that is now apart of our family. Mommy/baby are healthy &resting. We appreciate all of the love. . . . More info will come when the time is right!" Kris Jenner also confirmed the news on Twitter around the same time that Khloé wrote her tweet, wishing Kanye a happy Father's Day (in the US).
Kim Kardashian has given birth to her first child with Kanye West. The baby, a girl, was born yesterday at Cedars-Sinai hospital in Beverly Hills. News of Kim going into labour broke early this morning after Kanye reportedly skipped out on a record-listening party for his newest album, Yeezus, in LA on Friday. According to Us Weekly, the birth came less than four weeks ahead of Kim's expected due date of July 11 after Kim "felt sick" and went into labour. Last Sunday, Kim revealed on Keeping Up With the Kardashiansthat she suffered from appendicitis when she was five-months pregnant.
Kim and Kanye have been dating since April 2012 after being friends for many years. The two announced that they were expecting their first child during Kanye's concert in Atlantic City in late December. Kim confirmed that she was giving birth to a girl earlier this month during the season premiere of Keeping Up With the Kardashians. While Kanye has been busy promoting Yeezus, Kim has remained in LA as she prepared for the final weeks of her pregnancy.