Kim Kardashian Is Pregnant Expecting Child With Kanye West
Kim Kardashian Is Pregnant and Expecting First Child With Kanye West!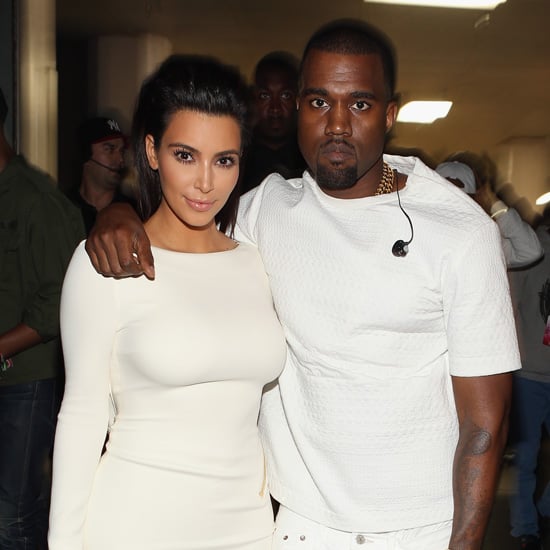 Kim Kardashian is pregnant! The reality star and her boyfriend, Kanye West, are ending 2012 on a high note, with the news that they're expecting their first child. Kanye was the first to break the news to concertgoers at his Atlantic City show on Sunday night (US time) and the Kardashian siblings have taken to Twitter to share their excitement over the new addition.
Khloé Kardashian tweeted, "Keeping secrets is hard with so many family members! Especially when you are so freaking excited!!!!! LOVE is everything!!!!" while Kourtney, who has two children, posted, "Been wanting to shout from the rooftops with joy and now I can! Another angel to welcome to our family. Overwhelmed with excitement!" Khloé's husband Lamar Odom has also chimed in on social media: "I'm excited for Kanye and my sister! There's nothing like bringing life into this world! Let's keep Gods blessings coming!" and Kardashian matriarch Kim Jenner has simply posted, "Im a happy girl !!!!!!!!! Wowza!" followed by, "Oh BABY BABY BABY!!" So far there has been nothing from Kim and Kanye's accounts.
Kim is reported to be 12 weeks along. Congrats to the couple!