Kim Kardashian Slams Katie Couric After In Touch Interview
The Great K Kerfuffle Update: Katie Couric Apologises to Kim Kardashian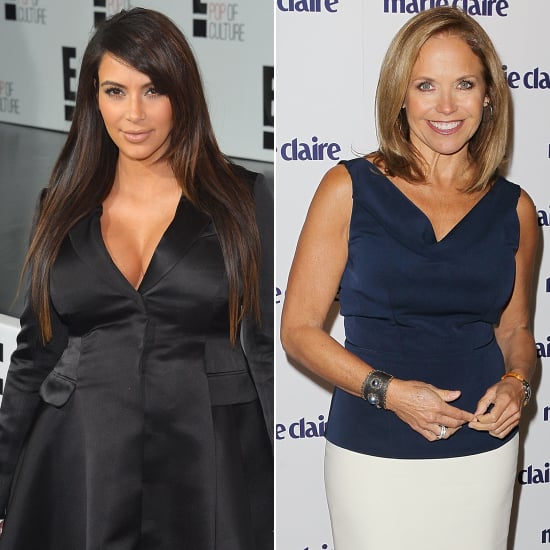 Kim Kardashian hasn't done much social media sharing since giving birth to baby North West in July, but on Saturday the new mum took to Instagram to air a grievance about a baby gift that she received from talk-show host Katie Couric. Kim posted a photo of the present that started it all — a sweet polka-dot nightgown from Barneys — with two ominous hashtags: "#IHateFakeMediaFriends #MayIHumblySuggestYouNotSendGiftsThenTalkSh*t."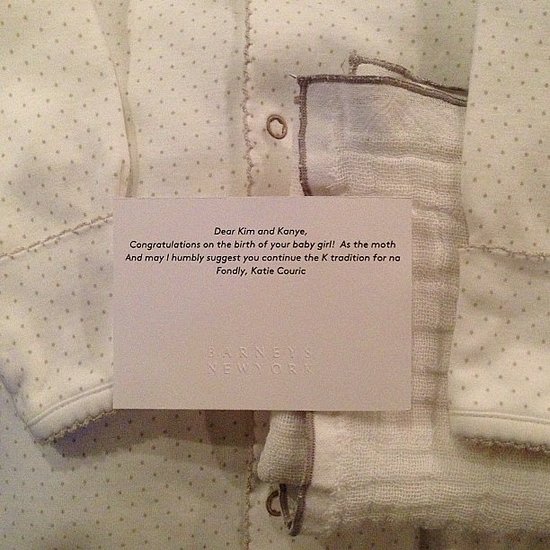 Yikes. Well, here's a bit of backstory: Katie sent the gift to Kim and Kanye West last month, after North was born, but before her name was North (hence the comment about continuing "the K tradition"). However, late last week, InTouch Weekly ran an interview with Katie in which she expressed confusion over the Kardashian phenomenon, saying, "I don't understand — why are they so famous? I think it's mostly teenage girls that are interested."
Since then, Katie has apologised to Kim in a statement: "I've met Kim before, and I think she's a really sweet person. I was responding to a reporter's question and explaining how I'm intrigued by the public's fascination with her family. I didn't mean to hurt her feelings. The gift is genuine, and I'm happy for Kim and Kanye."
Clearly, Katie's comment has rubbed Kim the wrong way, but do you think it warranted an Instagram broadcast? Let us know below whether you're on Team Kim or Team Katie!